The
Whole
Shebang
Flavor Profile
A set of five Red Clay Hot Sauces and Hot Honeys will give you the full Red Clay experience: Original (Mild), Carolina (Medium), Verde (Medium), Hot Honey (Mild) and Southern Honey (Sweet). All of our hot sauces are cold-pressed, fermented and barrel-aged, and our honeys are 100% raw and unfiltered.
Ingredients
See individual pages for full ingredients lists.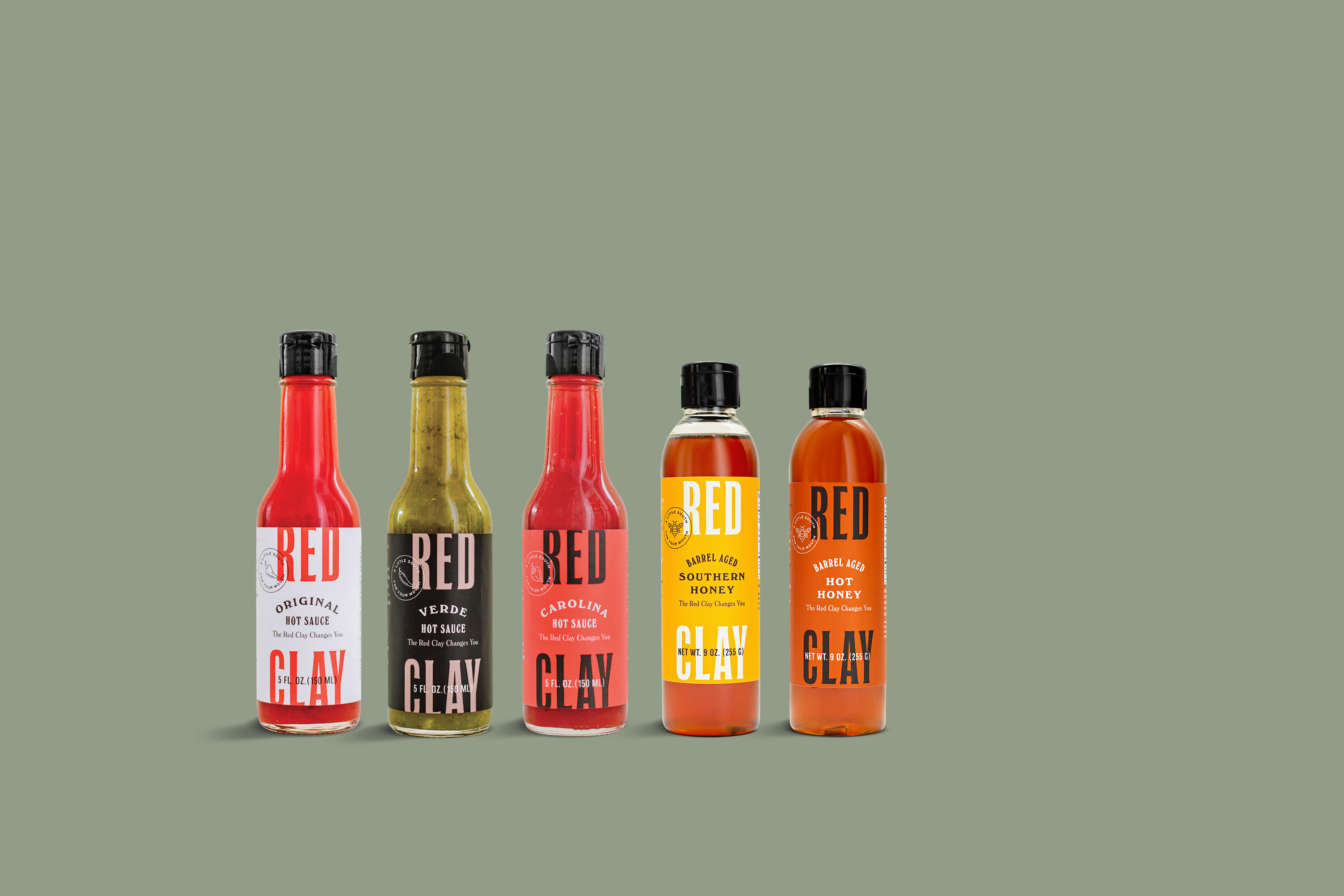 Shake. Pour. Share. (or don't share.)
Refrigerate after opening.
Eat it with
Roasted veggies
BBQ Ribs or Shrimp
Cheese plates
Spicy Margs