Valentine's
All-Stars
Gift
Pack
Flavor Profile
Do you have a spicy Valentine? We've got the gift for your love: Our three cult-fave bottles in one box, gift-wrapped in custom (romantic!) red pepper paper with a cheeky "You Spice Up My Life" Valentine's card for you to personalize. Our work here is done.
Ingredients
See individual pages for full ingredients lists.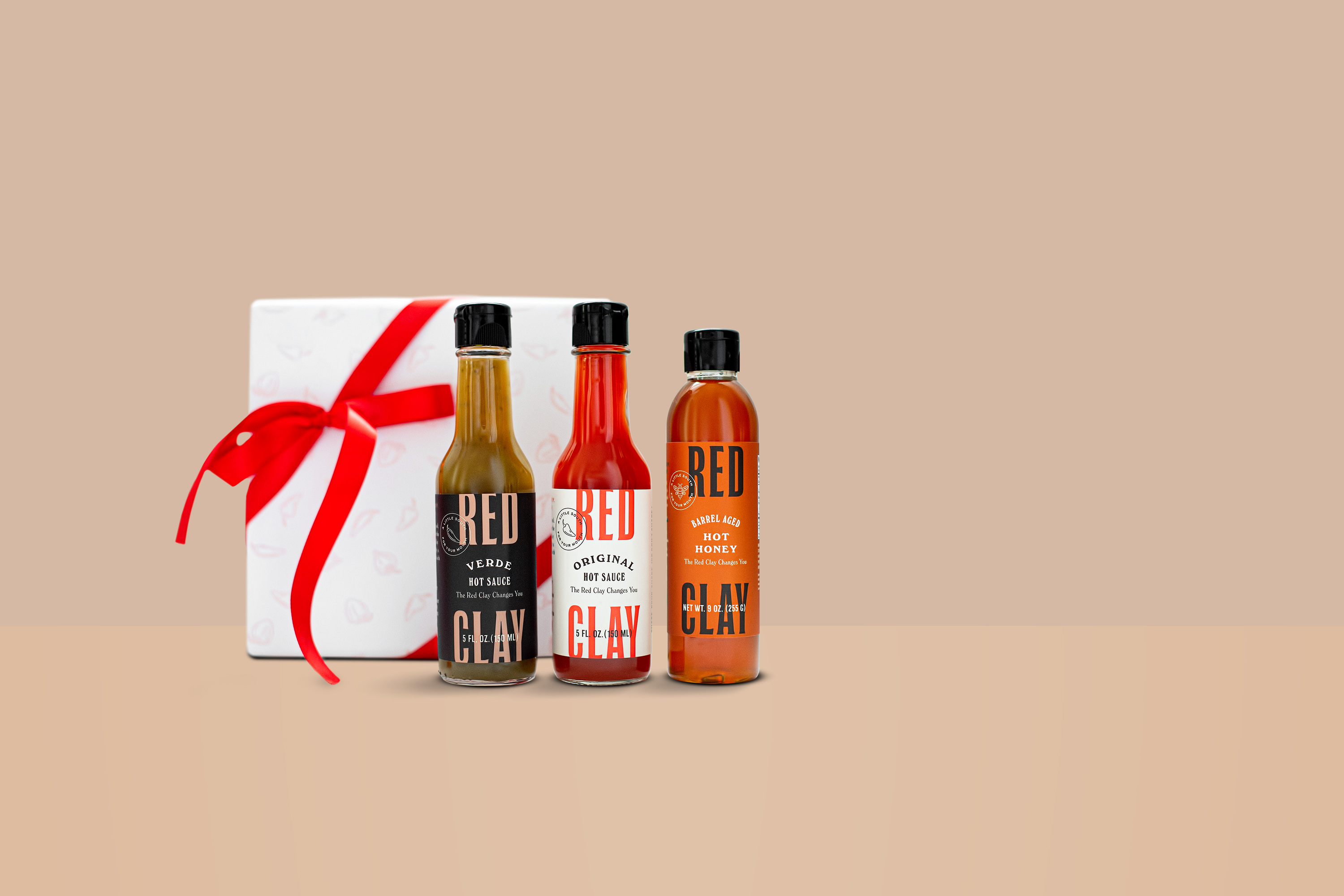 Pepper Profile
Fresno
Originally a west coast pepper, this plucky fruit has a mild, smoky flavor that keeps things interesting. Prepare to be converted.
Eat it with
Oysters
Chocolate-covered strawberries
Champagne