Red Mash Named Rub Grilling Pros Swear By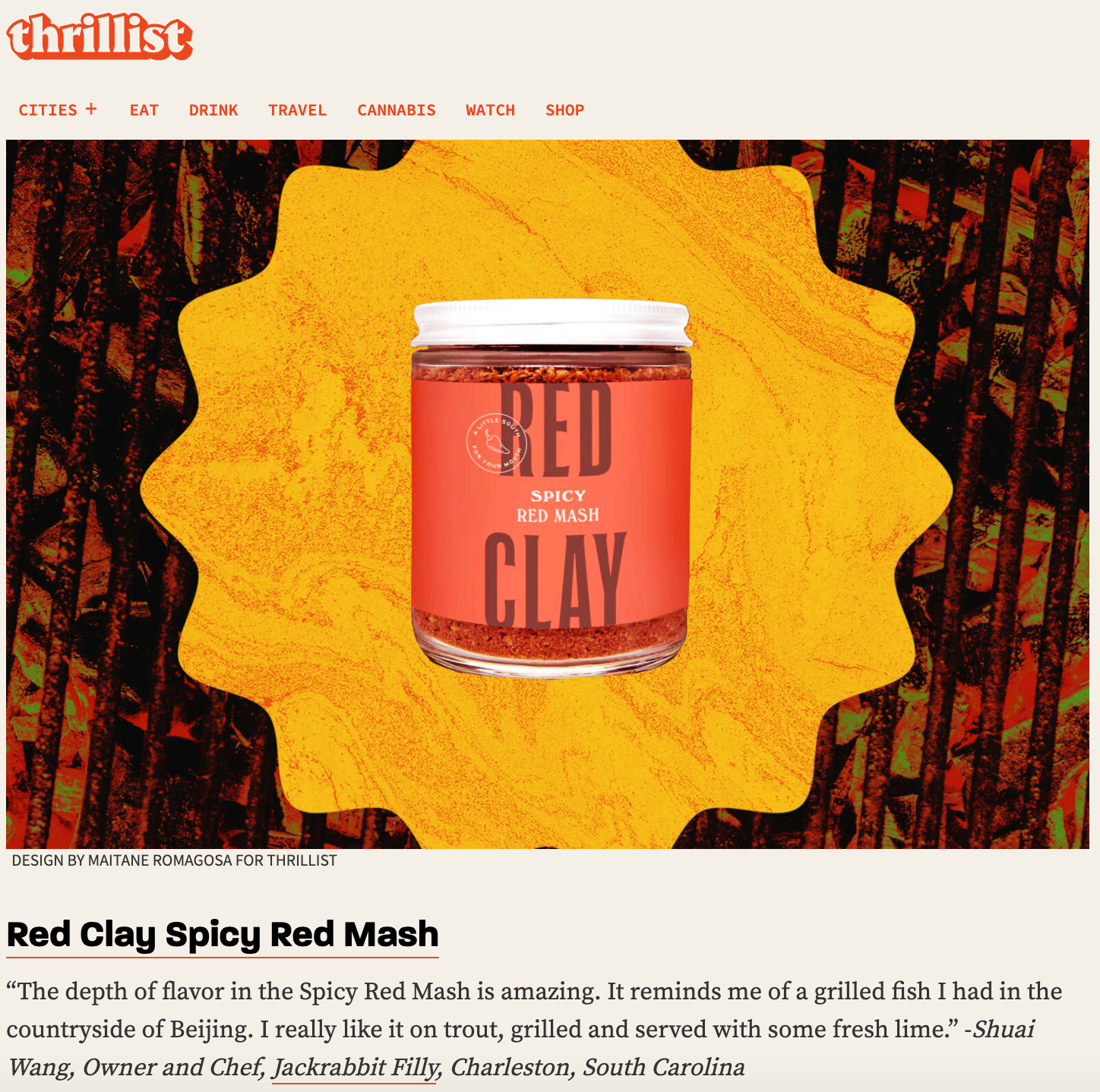 Our own Original Hot Sauce was included in Thrillist's list of Indie-Made Hot Sauces You'll Want to Put on Everything this summer, and we could not be more thrilled! Thrillist also highlighted our Spicy Red Mash in their list of "The Rubs, Marinades, and Secret Ingredients Grilling Pros Swear By"
"The depth of flavor in the Spicy Red Mash is amazing. It reminds me of a grilled fish I had in the countryside of Beijing. I really like it on trout, grilled and served with some fresh lime." -Shuai Wang, Owner and Chef, Jackrabbit Filly, Charleston, South Carolina
Thank you for your awesome words about our sauce and including us!