Red
Clay
Hot
Honey™
Flavor Profile
Our 100% raw, pure Wildflower honey, sustainably-sourced in Georgia, is infused with our Red Clay habanero pepper mash for the perfect sweet meets a little kick of heat. A must try. What started as a limited-edition favorite is now a best-seller.
Ingredients
Honey, Habanero peppers, Apple Cider Vinegar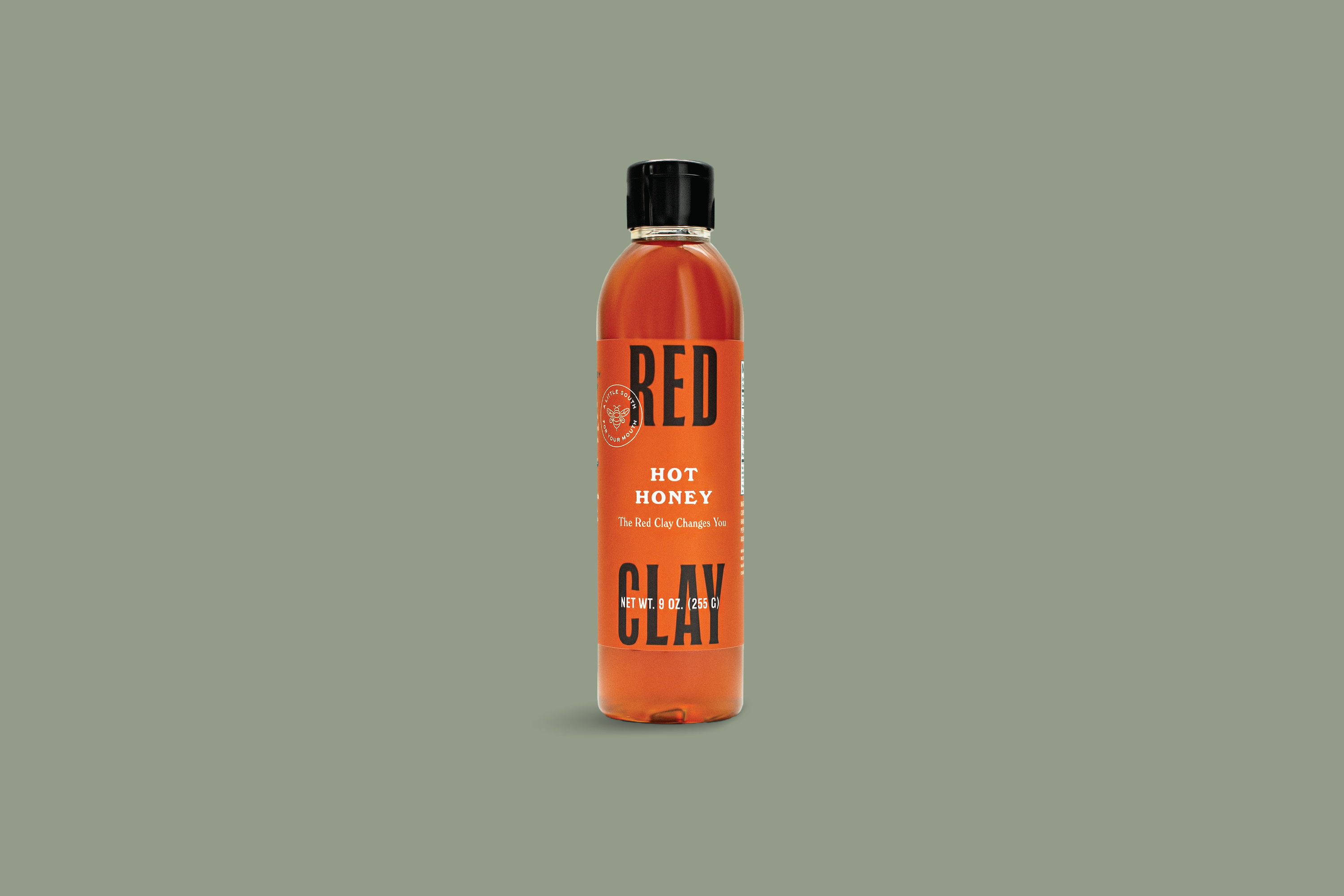 Pepper Profile
Habanero
It's not that it's not hot – it is! – but this pepper's punch goes beyond heat. You'll find floral aromas and depth of flavor that you weren't expecting.
Shake. Pour. Share. (or don't share.)
Refrigerate after opening.
Eat it with
Breakfast Biscuit
Salmon
Roasted Carrots
Ice Cream