Give your palate a punch.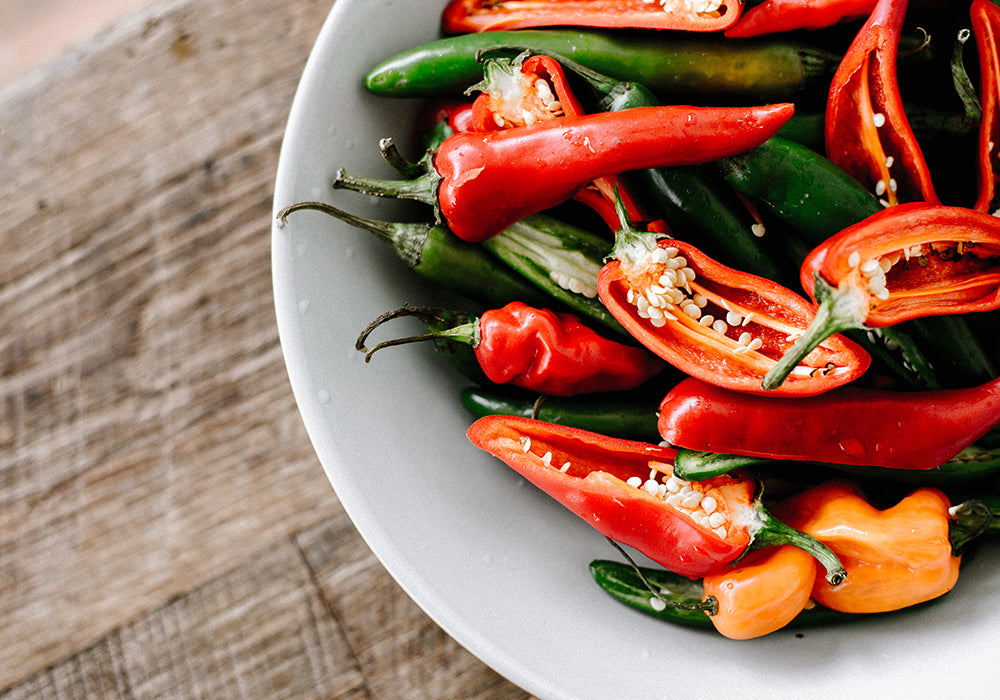 Expertly crafted by a stubborn chef, Red Clay Hot Sauce reveres quality ingredients, balanced flavors and time-honored, handcrafted techniques. Meant to enhance a dish, not mask it, we like it on oysters, fried chicken and family recipes.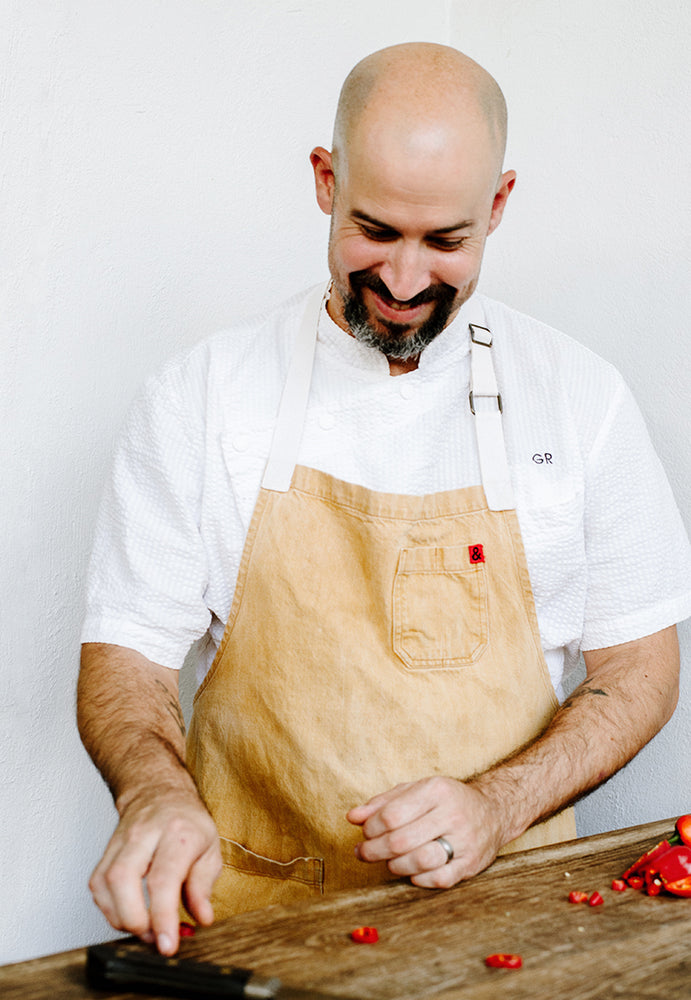 The story begins not in a kitchen, but in the red clay fields of Georgia, where Chef Geoff Rhyne spent his childhood getting dirty and exploring farms alongside Granddaddy Jack and Grandma Mary. What took root was a reverence for tradition, hard work and fresh foods.
Make Authentic Accessible
As an adult, Geoff took a winding route through the most esteemed kitchens of America, always advocating for whole and slow foods and finding ways to meld tradition with innovation. (And he was doing all of this before it was hip, we swear.)

In an experimental flavor spree while working on a new oyster dish in Charleston, SC, Geoff hit on what would become his signature sauce – a Fresno blend that changed the oysters without stealing the spotlight. The sauce became so beloved by patrons that they would steal it straight off the plate and tuck it in their bag.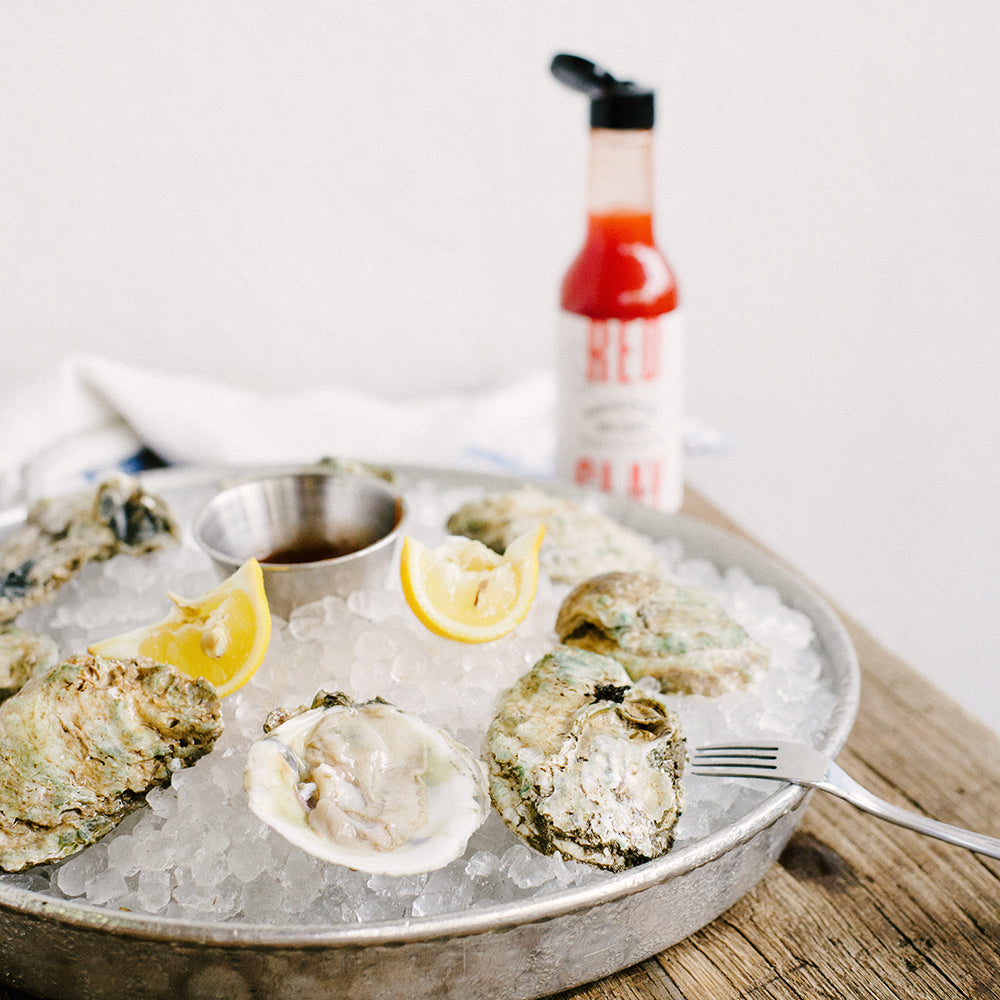 So Geoff did two things:
1
Had a lot of weird conversations about how People Who Didn't Like Hot Sauce were suddenly becoming People Who Are Inexplicably Into This Whole Hot Sauce Thing.
2
Started working on a way to bottle it for the folks who wanted his signature Fresno blend on about a hundred other kinds of food. And who could blame them?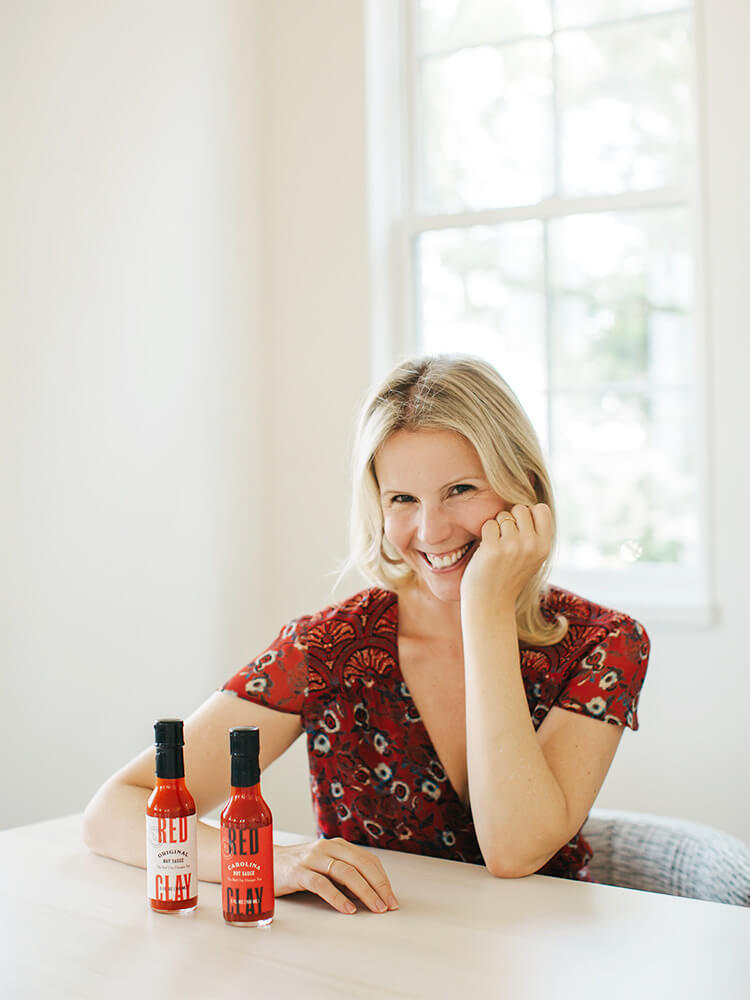 Blending Talents
That's where Molly Fienning comes in – one of the original hot sauce converts, she was already running a successful e-commerce brand (Babiators – shades for babies & kids, one of Forbes' 100 Most Promising Companies). After tasting the sauce, Molly did everything she could to get Geoff's master blend into America's hands short of hopping into the kitchen herself. After co-founding the brand with Geoff, she stepped in as CEO and initiated the expansion of Red Clay across the country and recently launched the line of Red Clay honeys.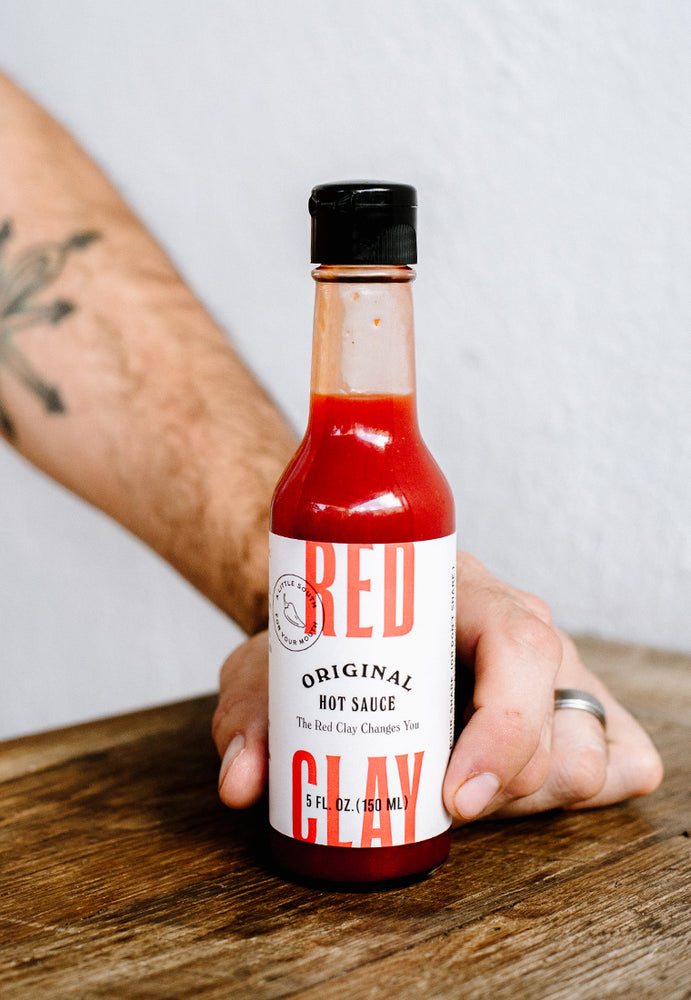 Something to Savor
Today Red Clay Hot Sauce represents something bigger than a dash of heat – it's family and joy, and it's fun. For Geoff and for you.

Every batch of Red Clay Hot Sauce is handcrafted in a tiny South Carolina town, using just a few ingredients, all of which come from farmers in neighboring states. Geoff is still a chef, but now you can keep a bit of his genius on hand for your own forays in the kitchen.
Find Your Flavor