A "Southern Staple" according to Southern Living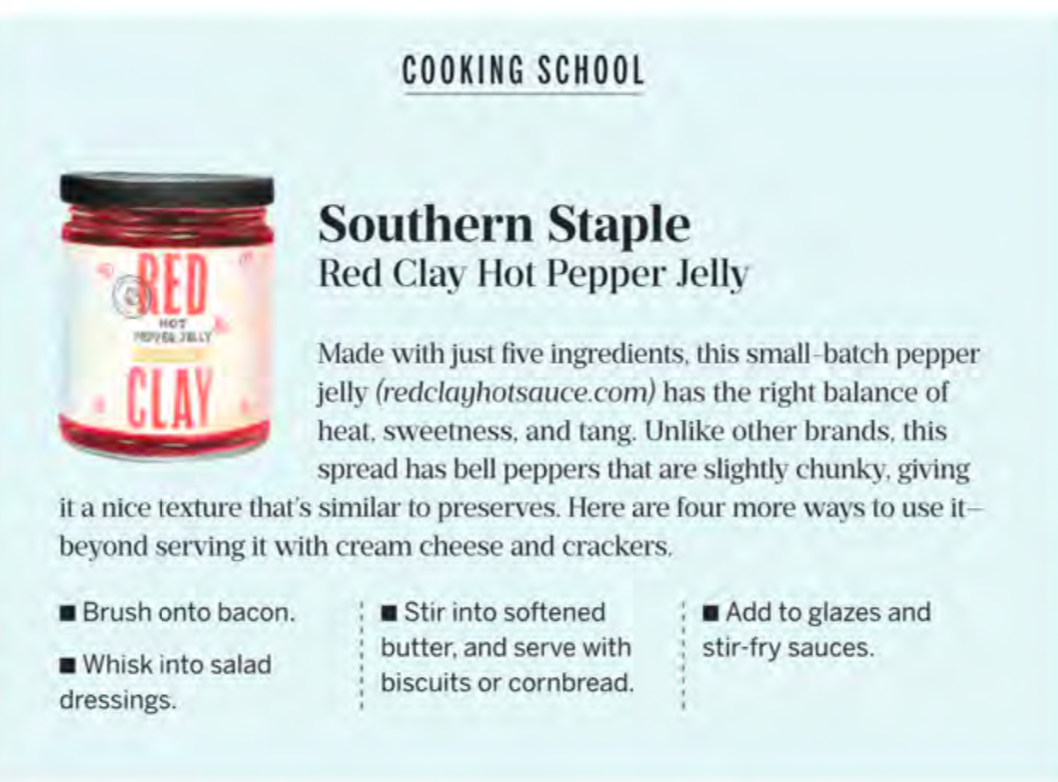 Red Clay's new shining star Hot Pepper Conserve was shared in Southern Living magazine this summer as a "Southern Staple" along with pairing and cooking ideas of how to use! We could not be more excited for everyone to get their hands on this incredible stuff in your kitchens! 
"Made with just five ingredients, this small batch pepper jelly has the right balance of heat, sweetness, and tang. Unlike other brands, this spread has bell peppers that are slightly chunky, giving it a nice texture that's similar to preserve. Here are four more ways to use it beyond serving it with cream cheese and crackers: 1. Brush onto bacon. 2. Whisk into salad dressings. 3. Stir into softened butter and serve with biscuits or cornbread. 4. Add to glazes and stir-fry sauces." 
Thank you, Southern Living!