Spicy Peach Paloma
Posted In: Recipes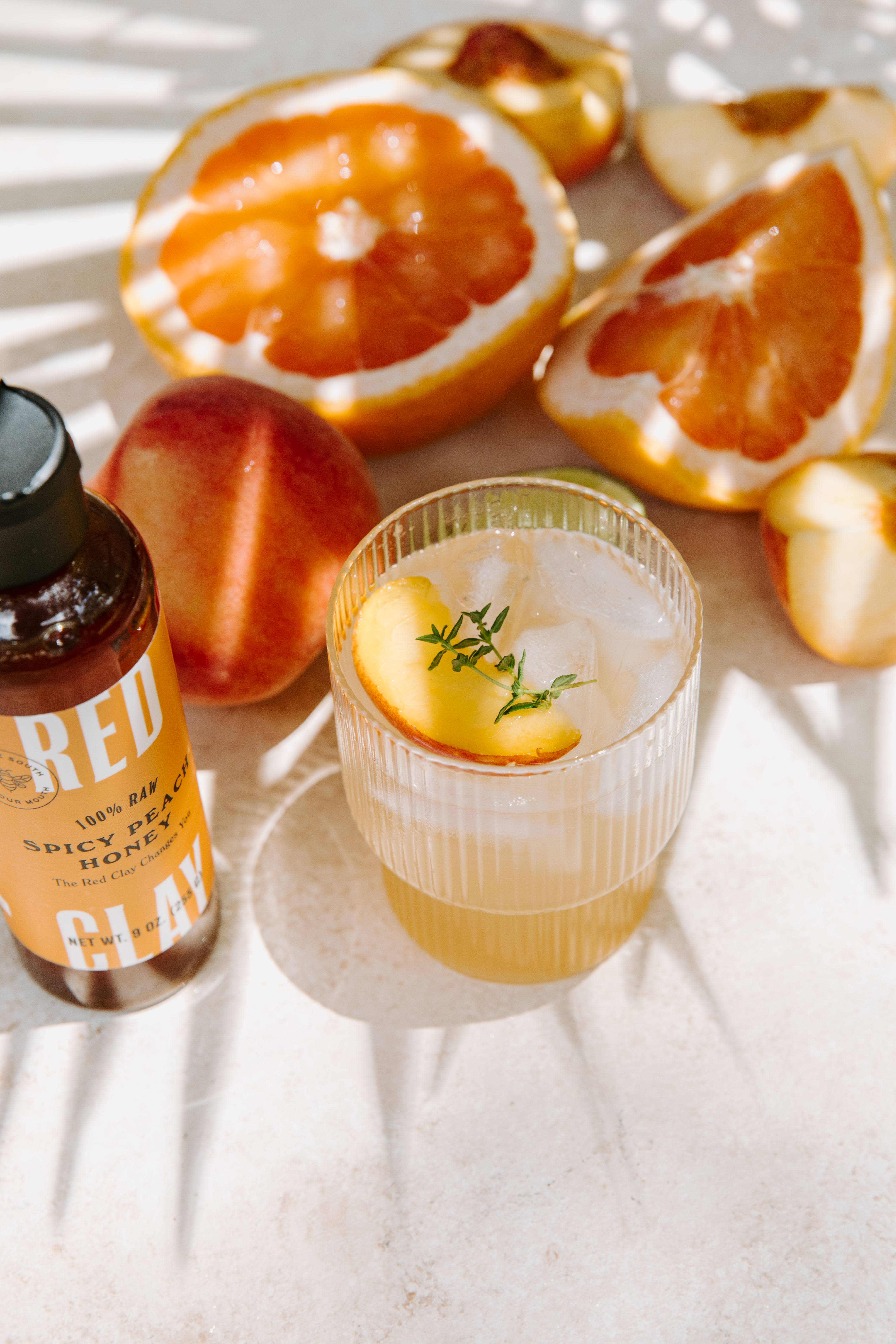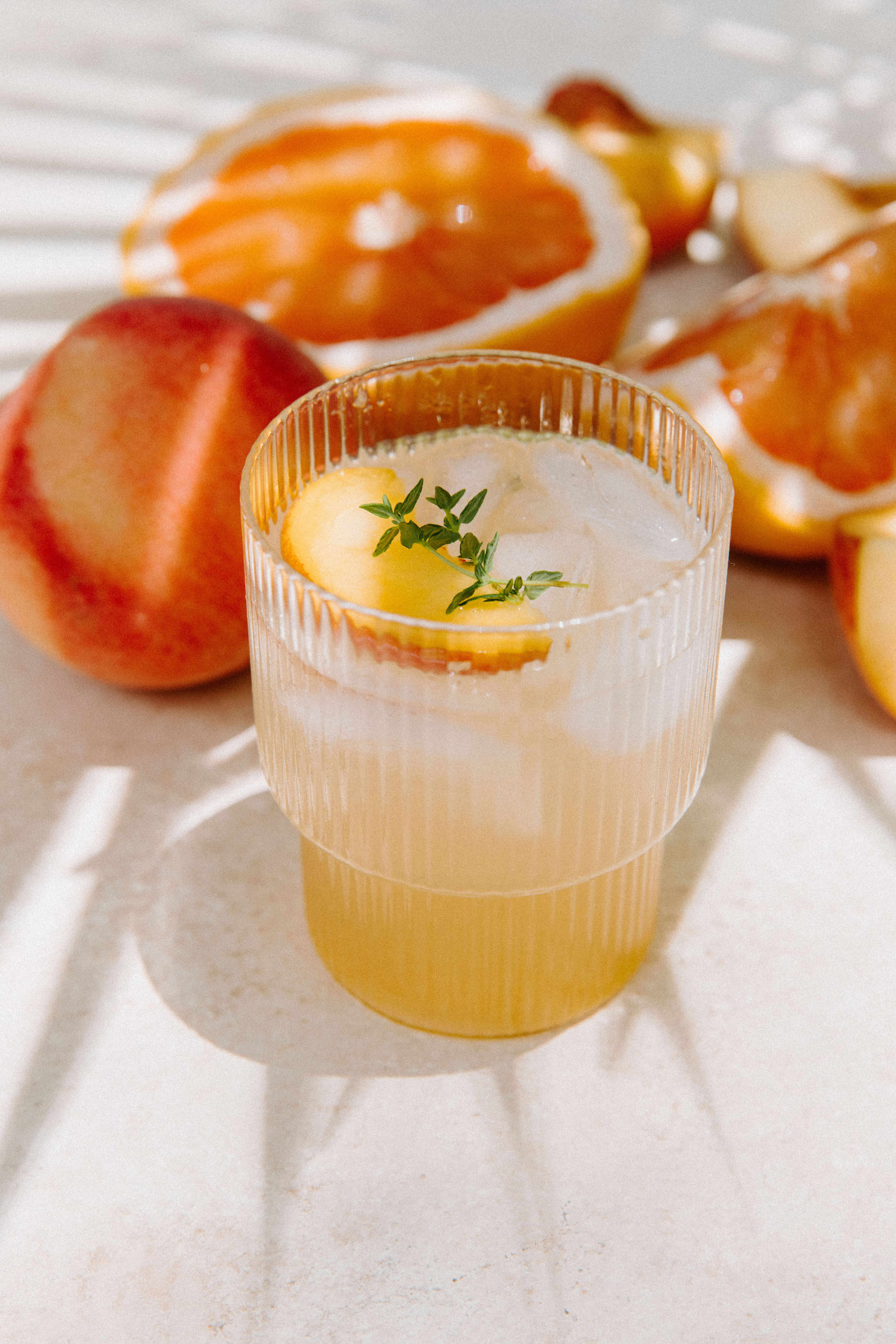 Ingredients
1.5 oz tequila
2.75 oz grapefruit juice
.5 oz lime juice
1 oz sparkling water
Grapefruit wedge for garnish
With the launch of our new Spicy Peach Honey, we needed a Spicy Peach Paloma in our lives! The best balance of peachy sweetness and the warmth of spice in the honey creates the perfect addition to your summer drink.
Ingredients
1.5 oz tequila
2.75 oz grapefruit juice
.5 oz lime juice
1 oz sparkling water
Grapefruit wedge for garnish
Instructions
Rim glass with lime and twist in Spicy Margarita Salt.
Combine all ingredients—except sparkling water—in a cocktail shaker with ice.
Pour over ice in salt rimmed glass.
Top with sparkling water, garnish with a peach wedge, and serve!