Air-Fryer Corn Ribs
Posted In: Recipes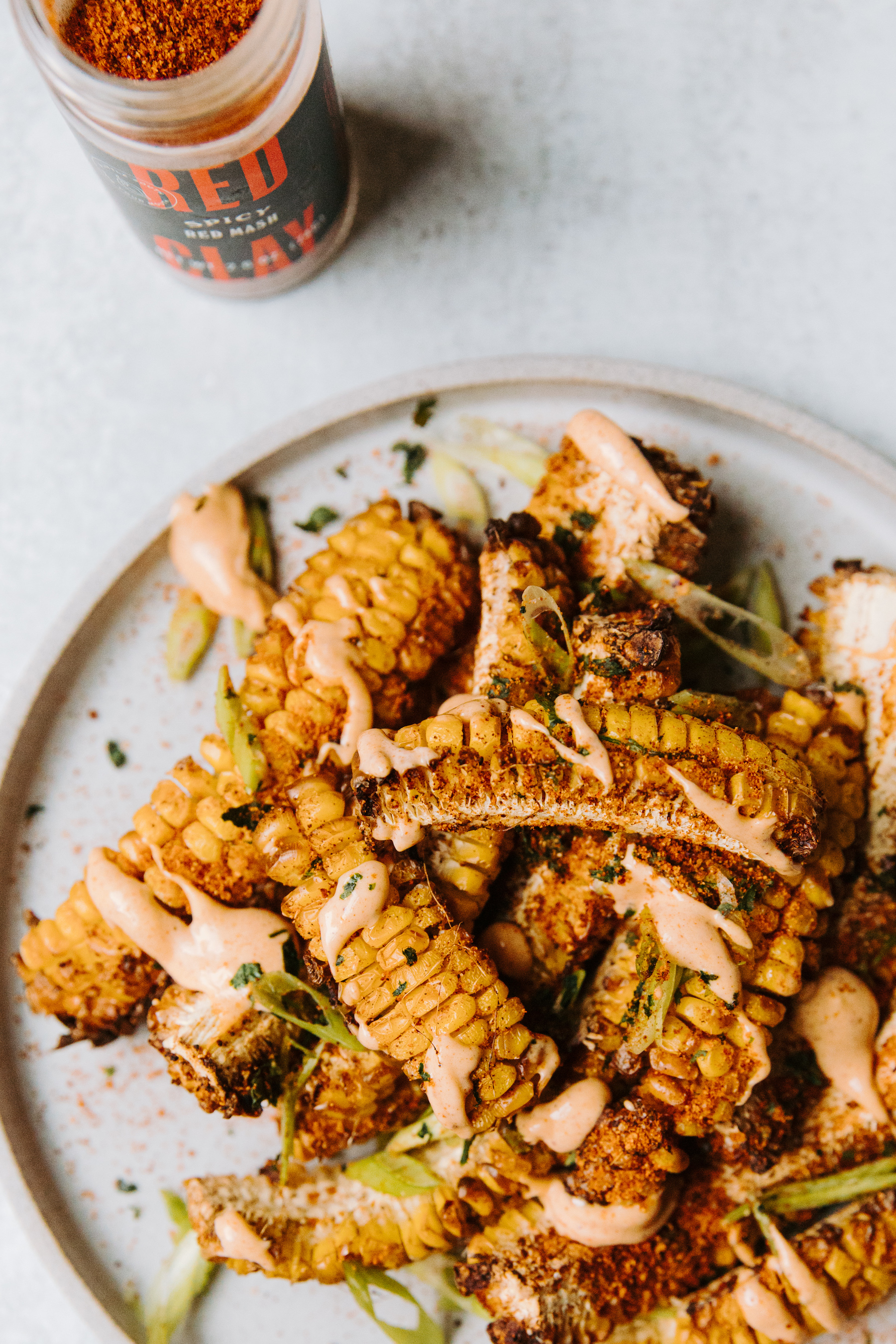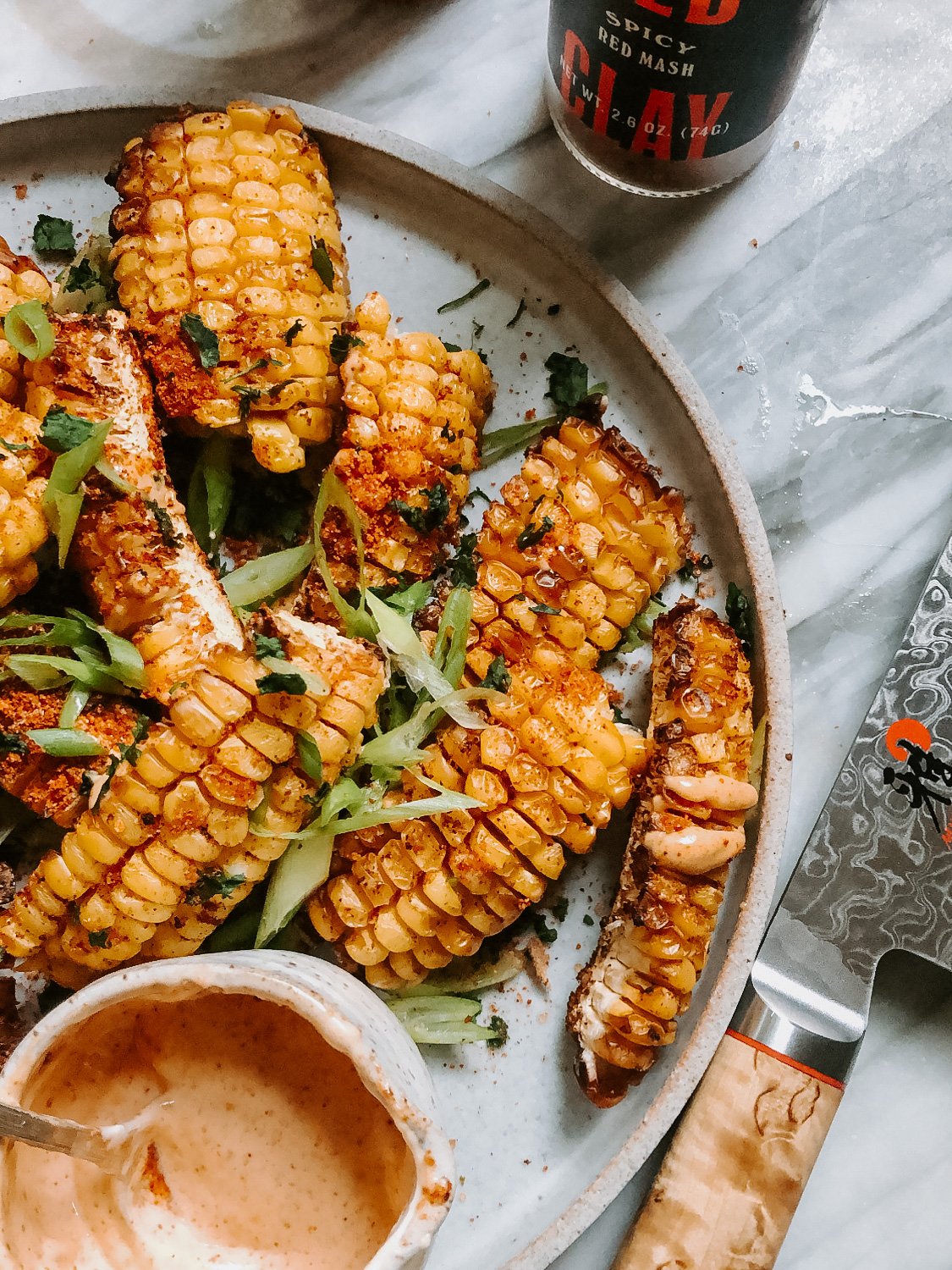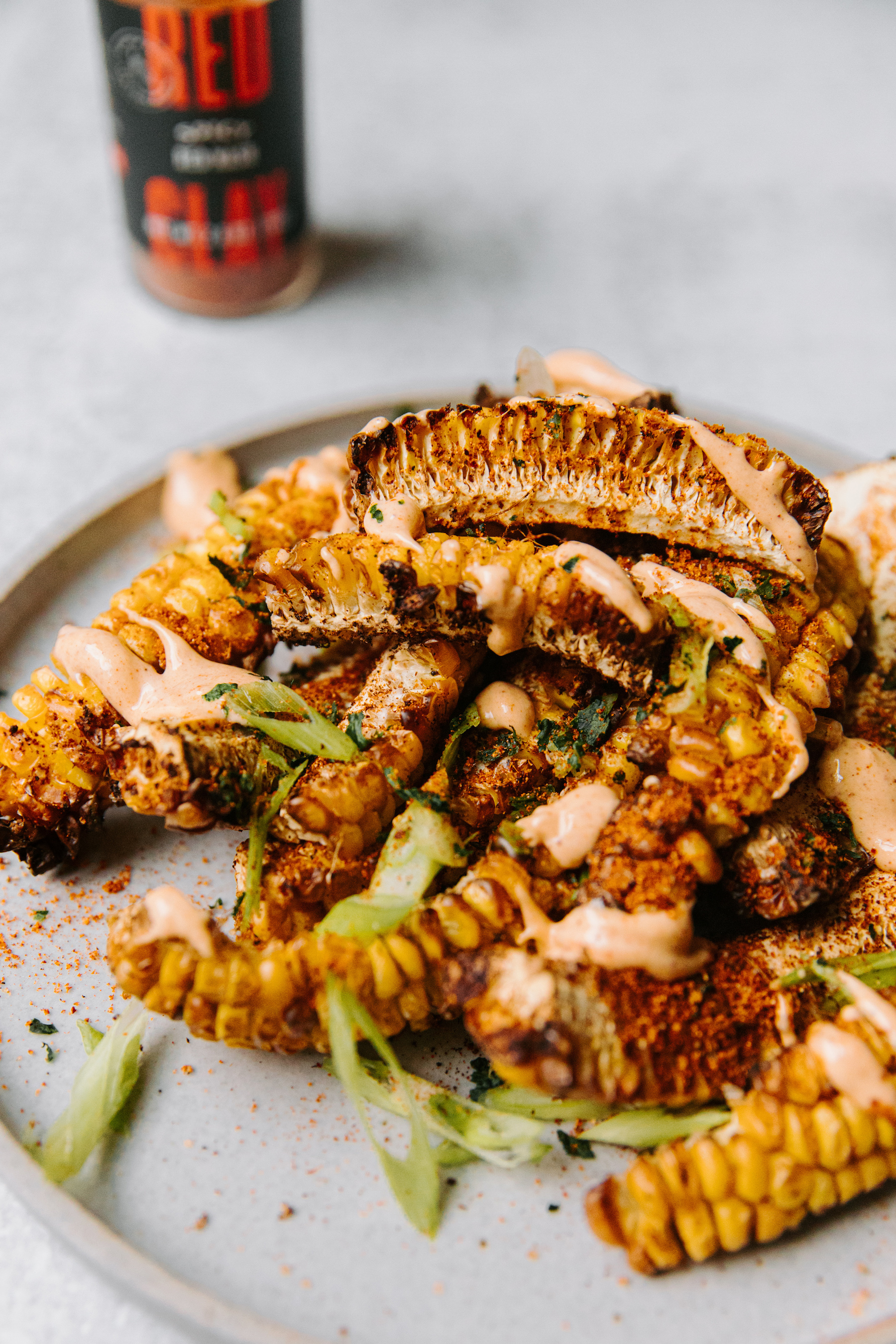 Ingredients
4 ears of corn, husked
4 tablespoons Spicy Red Mash (plus more to taste)
3 teaspoons salt (plus more to taste)
1/2 cup Duke's Mayonnaise
1-2 tablespoons Carolina Hot Sauce
2 green onions, thinly sliced at the greens
1/3 cup fresh parsley, roughly chopped
 Grilled corn and saucy ribs are summertime staples, but this new take on the classic combo in the air-fryer is sure to be a hit at your house this summer. Seasoned in the smoky-sweet tomato-based spice of Red Clay Spicy Red Mash and the flavor-forward boldness of our beloved Carolina Hot Sauce, you'll be wondering where this recipe was all your life.
Ingredients
4 ears of corn, husked
4 tablespoons Spicy Red Mash (plus more to taste)
3 teaspoons salt (plus more to taste)
1/2 cup Duke's Mayonnaise
1-2 tablespoons Carolina Hot Sauce
2 green onions, thinly sliced at the greens
1/3 cup fresh parsley, roughly chopped
Instructions
Trim the ends of each ear of corn off, and cut lengthwise into quarters (Be careful! We find it's easiest when you stand the corn up on its end and cut down, gently beating the knife down with your free palm).
Season corn generously with Spicy Red Mash and a bit of salt—rub the spices into the corn so it sticks between the kernels.
Preheat air fryer to 400 degrees.
Distribute the corn evenly and air fry for 15 minutes, flipping halfway through.
While the corn is cooking, in a small bowl, mix together the mayonnaise, Carolina Hot Sauce, and 2 teaspoons of Red Mash.
Pull out the corn (it should be nice and browned, with some crispy, darkened edges) and serve on a plate with freshly chopped parsley and green onion, and alongside the spicy aioli. We encourage you to continue seasoning with a bit more Red Mash to taste. Enjoy!