Chef Geoff's Spicy Shrimp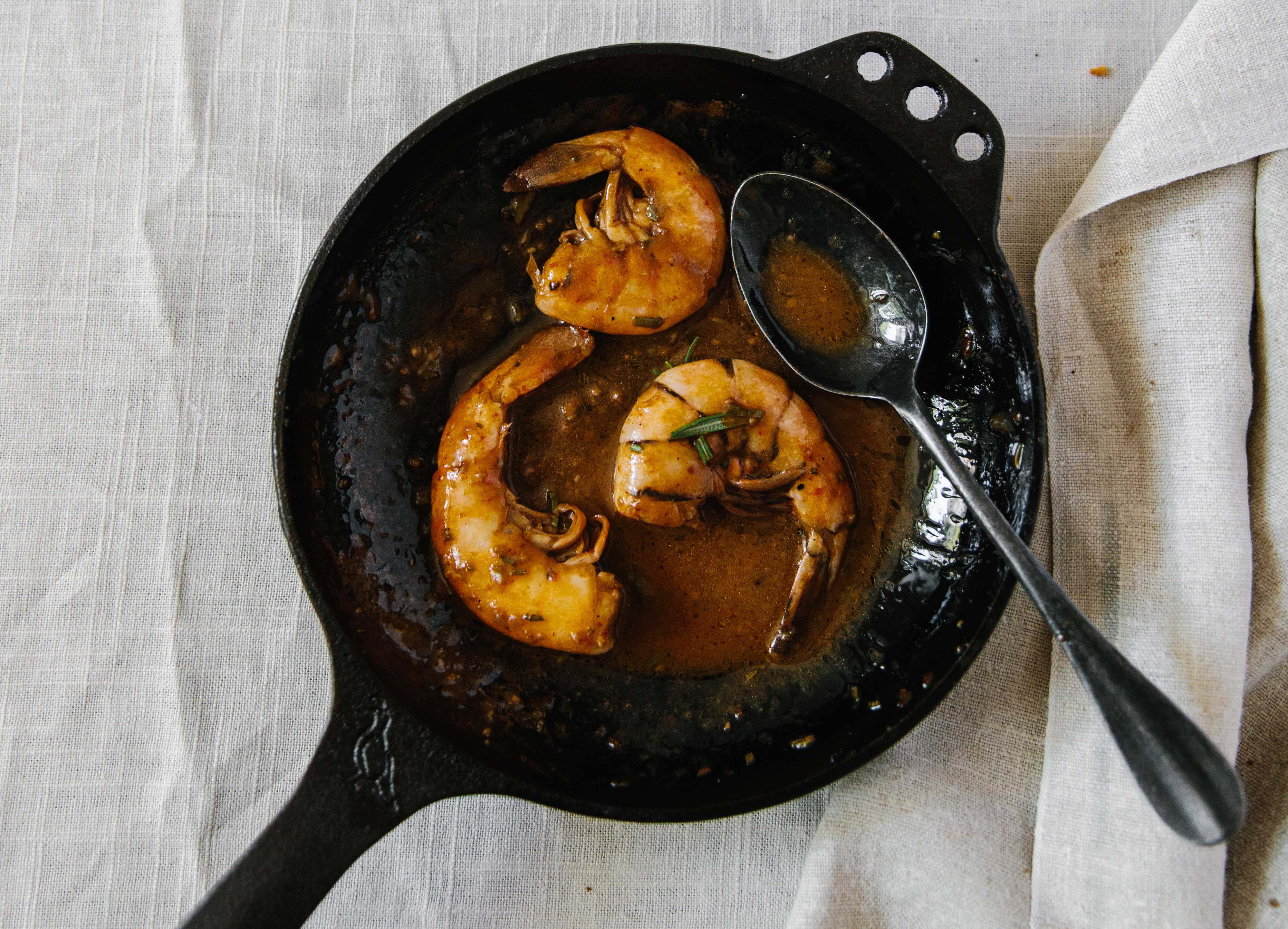 Get a taste of the southern coast with Chef Geoff's Spicy Shrimp recipe using our Original Hot Sauce and Charleston Harbor Seasoning. Serve as an appetizer, or as rich and vibrant entree. 
Ingredients
1 tablespoon garlic, minced
1 tablespoon oil (we use grapeseed)
1/3 cup Red Clay Original Hot Sauce
1 tablespoon Charleston Harbor Spice
1 teaspoon salt
1.5 sticks unsalted butter, cubed
2 pound fresh shrimp, shell-on
1 lemon, cut into wedges
Fresh parsley, roughly chopped (to garnish)
Sourdough bread, toasted
Instructions
Sauté minced garlic in a pan with a neutral cooking oil, just until fragrant (about 1 min). Add Red Clay Original Hot Sauce, Charleston Harbor Spice, and shrimp to the pan. As it begins cooking, add the cubed butter and whisk gently until incorporated. When shrimp is cooked fully through (about 2 mins on each side), plate into serving dish with sauce, a squeeze of lemon, and a handful of fresh parsley. Serve warm with toasted sourdough.