Halloumi Toast with Roasted Tomatoes and Hot-Hot Honey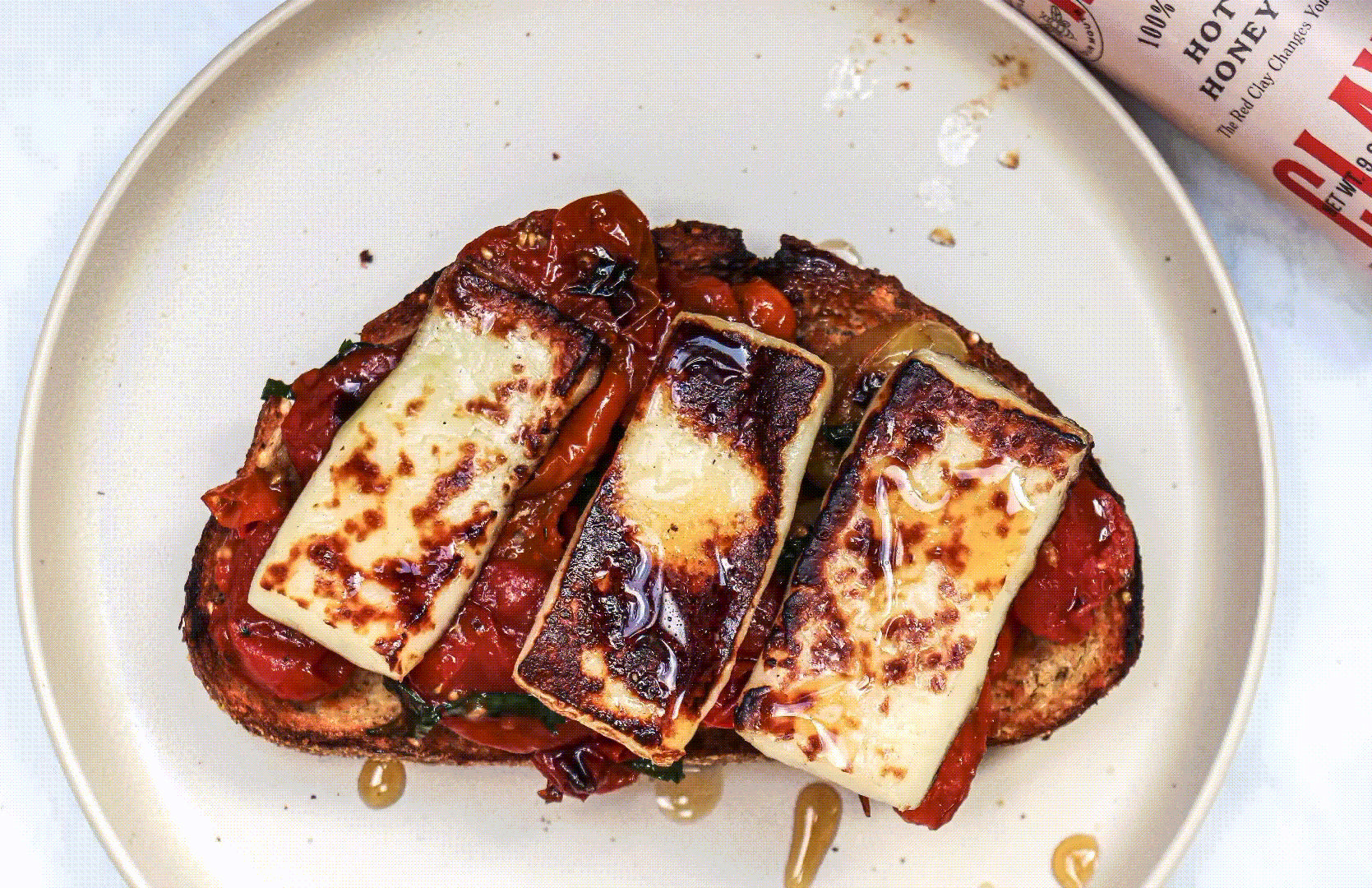 Ingredients
1 cup cherry tomatoes
1/4 cup parsley
8 oz package of halloumi cheese
2 slices of bread
1 tbsp olive oil
1/2 tbsp butter
As the temperature begins to fall, warm up with this easy and delicious dish with our Hot Honey. 
Prepared as a quick snack, or with a crisp end-of-summer side salad, it's the perfect combination of roasted tomato, melt-in-your-mouth cheese, and hot, hot honey.
Ingredients
1 cup cherry tomatoes
1/4 cup parsley
8 oz package of halloumi cheese
2 slices of bread
1 tbsp olive oil
1/2 tbsp butter
Instructions
Lightly oil skillet and heat on medium-high.
Slice Halloumi and place in skillet, fry till browned on both sides. Remove Halloumi and set aside.
Add olive oil, tomatoes, salt, and pepper to skillet. As tomatoes cook, chop parsley and add to the skillet. Once cooked, smash tomatoes with the back of your fork, and continue to sauté. Once done, remove from skillet and wipe clean.
Add butter to skillet and toast bread on the both sides.
Once toast is complete, remove from skillet. Spoon tomatoes then the Halloumi on top of toast. Drizzle Red Clay Hot-Hot Honey on top and enjoy!