Brussels Sprouts with Sweet & Sour Sauce
Posted In: Recipes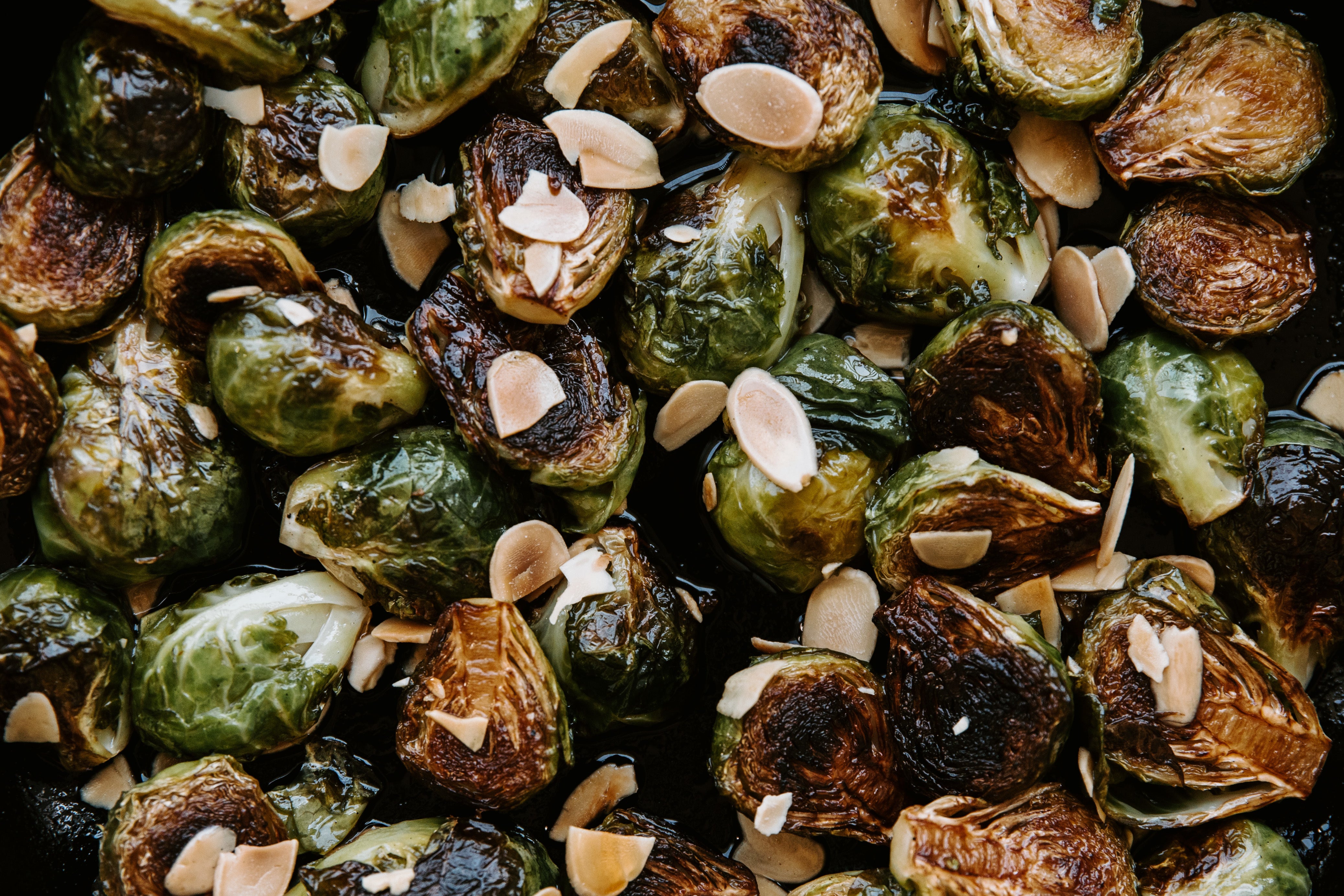 Ingredients
1 lb Brussels Sprouts, trimmed, halved, and ready to cook
6 tablespoons apple cider vinegar
1 tablespoon fish sauce
6 tablespoons Red Clay Hot Honey
1 Tbsp Kosher salt
1/3 cup raw pecans, roughly chopped
Take your roasted veggies to a new level with this Sweet & Sour (& Spicy) Sauce made with Red Clay Hot Honey. 
Ingredients
1 lb Brussels Sprouts, trimmed, halved, and ready to cook
6 tablespoons apple cider vinegar
1 tablespoon fish sauce
6 tablespoons Red Clay Hot Honey
1 Tbsp Kosher salt
1/3 cup raw pecans, roughly chopped
Instructions
1. Make the sauce: Whisk the ACV, fish sauce, soy sauce, hot honey, and salt together. Set aside.
2. Blanch the Brussels Sprouts: Bring a pot of water to boil. When it comes to a boil, add 1 Tbsp salt and toss in the cut and halved brussels sprouts. Blanch for 3 minutes before removing from boiling water, placing into an ice bath, and then straining to dry.
3. Sear the Brussels Sprouts: Heat a cast iron skillet over high heat with 2 Tbsp of avocado oil. Toss in the brussels sprouts and let brown on one side. Shake the pan and brown the other side(s) until crispy!
4. Sauce it up: When fully cooked through, toss with the pecans/almonds and Sweet & Sour Sauce. Enjoy!