Chef Geoff's Lowcountry Boil
Posted In: Recipes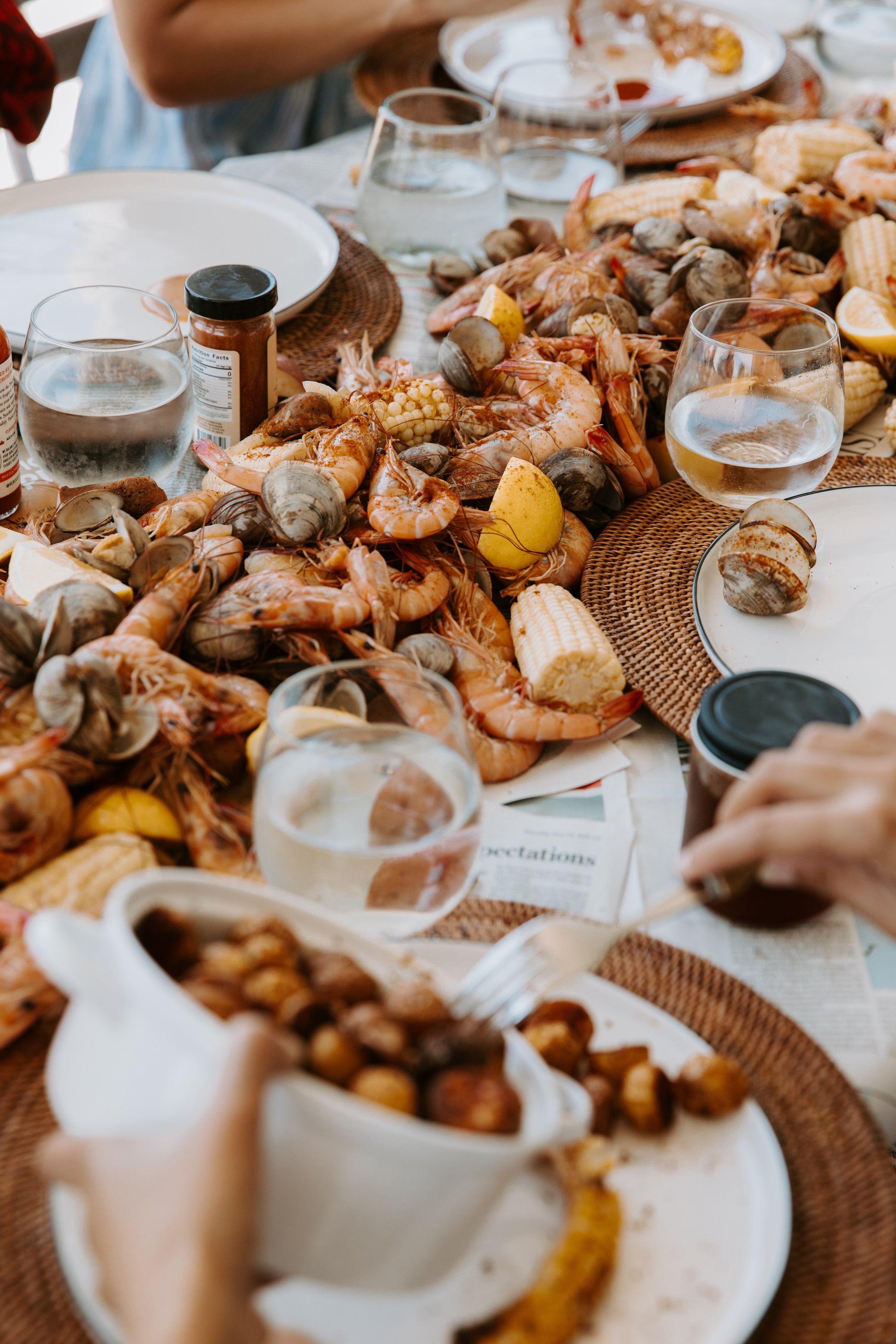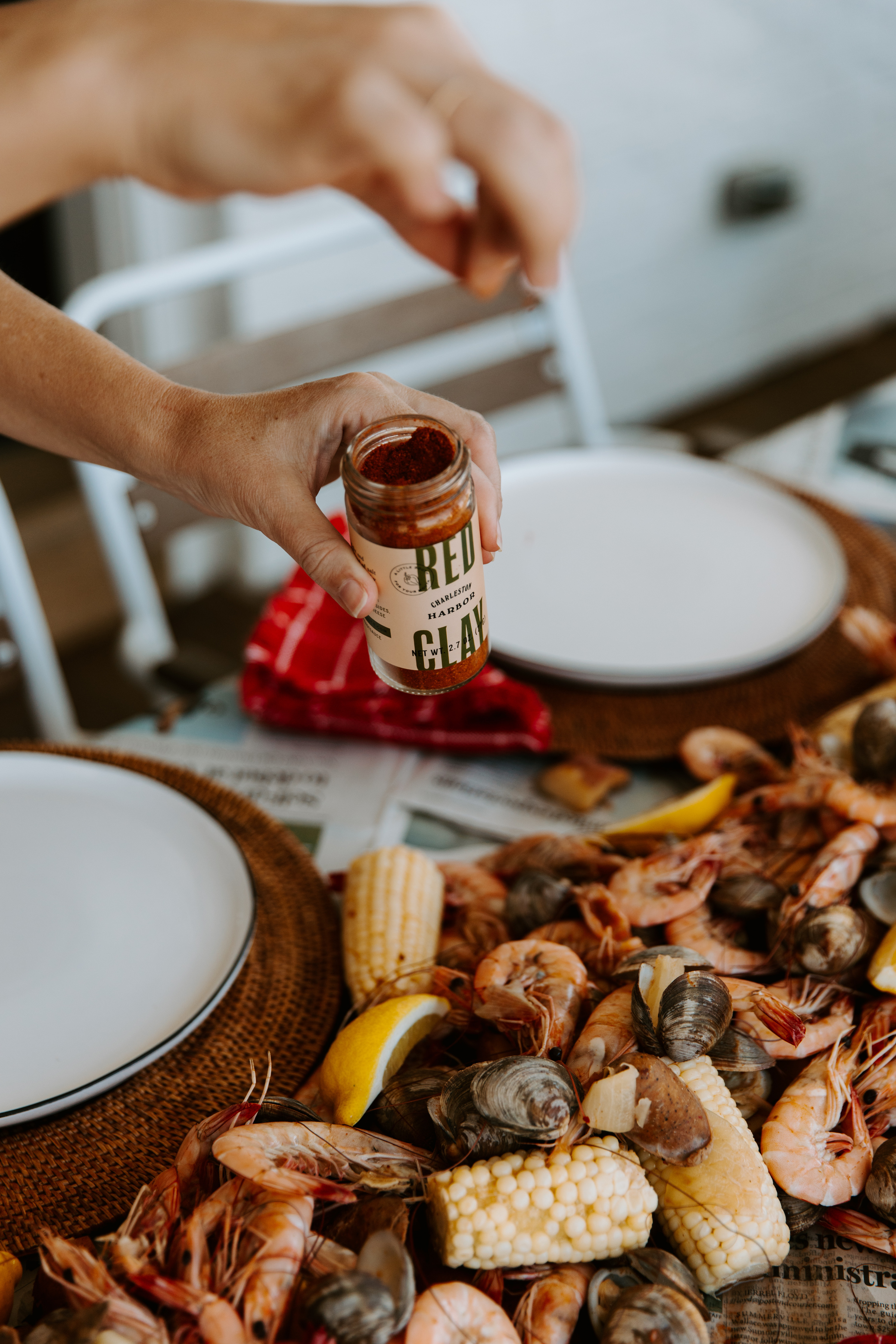 Ingredients
8 ears of corn, halved
3 red skin potatoes, quartered
3 lb. andouille sausage
5 lb. raw shrimp, shell-on
8 dozen clams
2 onions, quartered
3 bay leaves
1/2 jar Charleston Harbor Spice
1 tbsp salt
4 lemons, halved and juiced
Melted butter
Nothing says summer in Charleston like a Lowcountry boil. A quintessential Southern tradition, this one-pot seafood spread is worthy of your long weekend gathering.
Chef Geoff
's version features fresh corn, sausage, local shrimp, and potatoes boiled together in an aromatic Charleston Harbor-seasoned broth. The best part? No utensils necessary. 
Hot Tip: Make sure to add the ingredients in the order listed below, as this ensures each part cooked just right. 
Ingredients
8 ears of corn, halved
3 red skin potatoes, quartered
3 lb. andouille sausage
5 lb. raw shrimp, shell-on
8 dozen clams
2 onions, quartered
3 bay leaves
1/2 jar Charleston Harbor Spice
1 tbsp salt
4 lemons, halved and juiced
Melted butter
Instructions
Bring 4 quarts water and add potatoes to a boil in a 12-quart stockpot.
Add potatoes; simmer 15 minutes.
Add corn and sausage; simmer 8 minutes.
Add shrimp, cover, and turn off heat. Let shrimp sit 10 to 15 minutes to absorb flavor.
When almost cooked through, turn heat back up to a boil and add Charleston Harbor Spice and lemons.
Drain liquid, and spread shrimp boil out on a newspaper-covered table. Serve with baguette slices, lemon wedges, melted butter, and Charleston Harbor spice!