End Of Summer Field Peas
Posted In: Recipes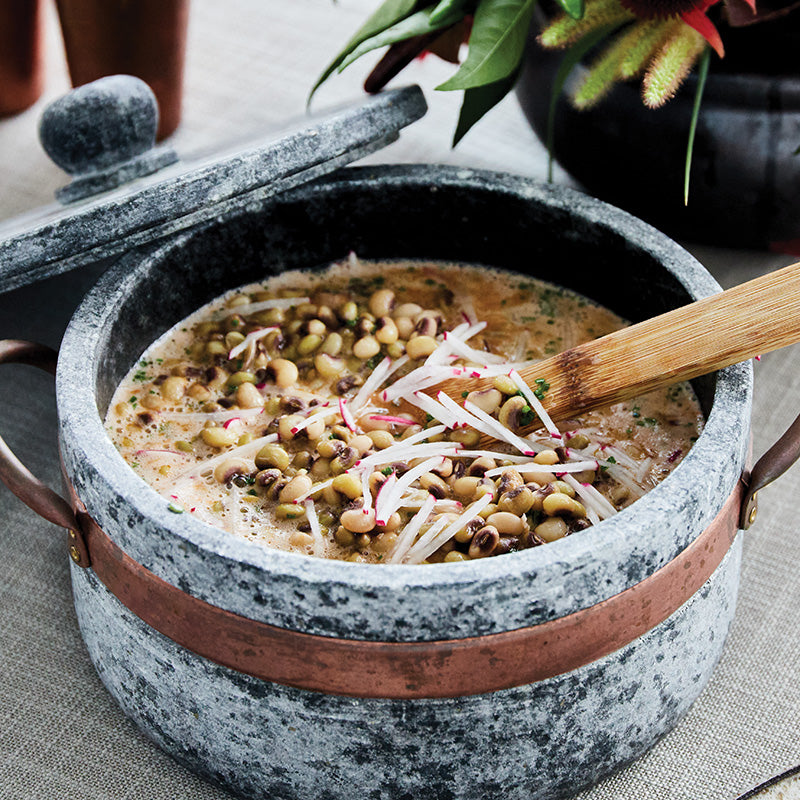 Ingredients
2 lbs. assorted field peas (pink eye, lady, zipper, or butter beans)
1/4 lb. unsalted butter, diced and kept cold
1/2 cup Red Clay Original
1/4 cup minced chives
Kosher salt
This buttery, salty pea dish is a side that belongs on all dinner tables. Not only it simple to make, but it's also simply splendid.
Ingredients
2 lbs. assorted field peas (pink eye, lady, zipper, or butter beans)
1/4 lb. unsalted butter, diced and kept cold
1/2 cup Red Clay Original
1/4 cup minced chives
Kosher salt
Instructions
Bring a pot of salted water to a boil over high heat.
Add the peas, bring back to a boil, then reduce the heat and simmer the peas until tender and creamy, six to eight minutes.
Drain the peas, reserving one half cup of cooking liquid, and return both back to the pot.
Whisk in the butter until melted.
Stir in the Red Clay Original and chives.
Season with salt to taste and serve.
Recipe for Charleston Magazine, "A Saucy Celebration with Red Clay Hot Sauce." Photography by Peter Frank Edwards.