Hot Chicks Salad from the Harbinger Cafe
Posted In: Recipes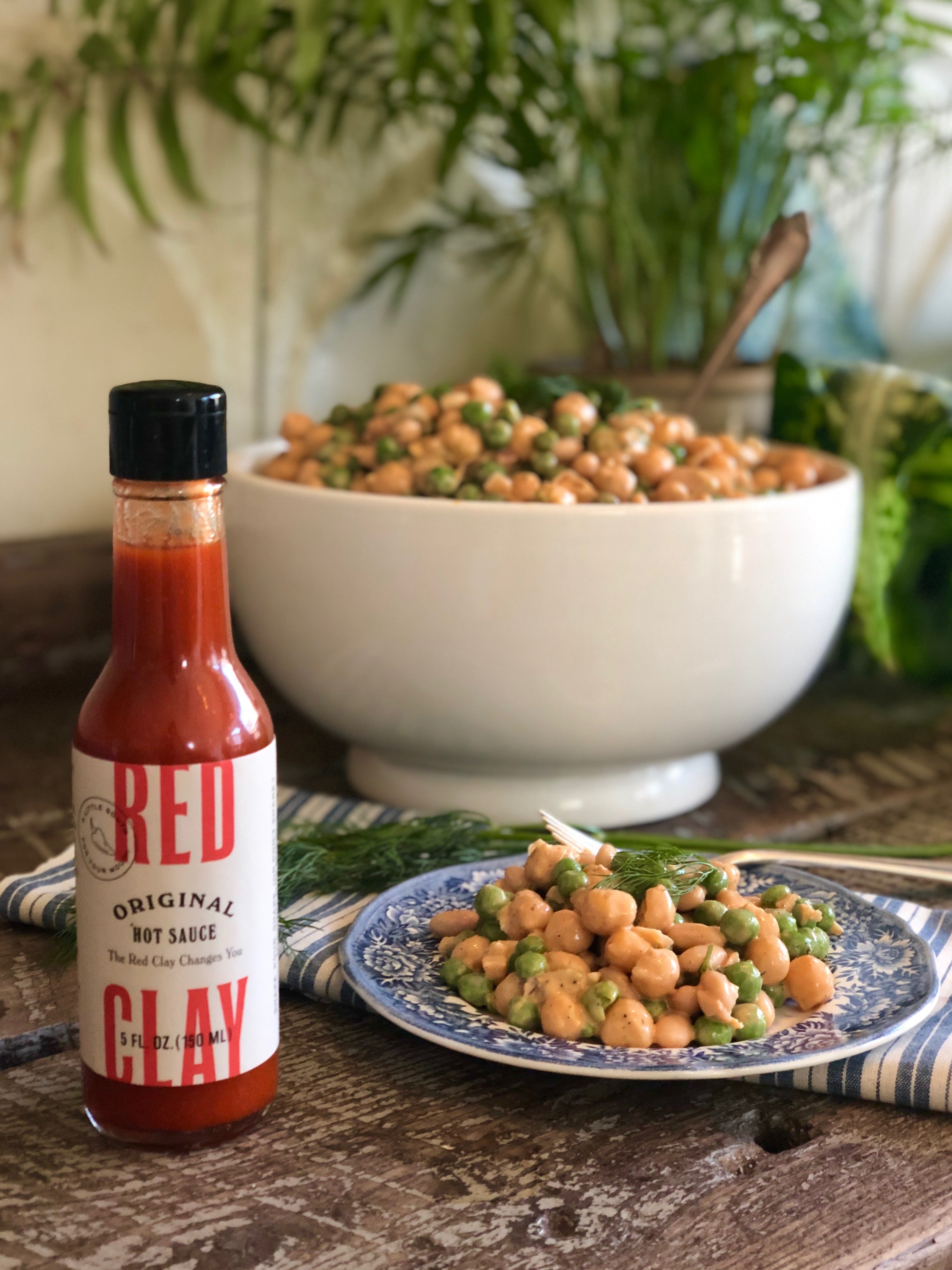 Ingredients
2 cups chickpeas
2 cups english peas - defrosted
¼ chopped red onion
¼ cup fresh dill
4 garlic cloves, minced
½ cup mayo
½ cup Red Clay Hot Sauce
1 tsp salt
1 tsp black pepper
2 Avocados - cubed
Summertime is the perfect time to try fresh, easy, and delicious dishes that you'll be wanting over and over again. This chickpea salad from The Harbinger Cafe & Bakery ladies, Cameron and Greer, is just delectable as a side or even as your lunch or dinner (because it's really that good). Using all fresh and healthy vegetables & herbs, these women have created a satisfying special that hits all the right spots in such a simple way. Not only is this recipe vegetarian and gluten free, but it is too good to have only a few bites! Thank you for sharing this one with us, Cam and Greer! 
Ingredients
2 cups chickpeas
2 cups english peas - defrosted
¼ chopped red onion
¼ cup fresh dill
4 garlic cloves, minced
½ cup mayo
½ cup Red Clay Hot Sauce
1 tsp salt
1 tsp black pepper
2 Avocados - cubed
Instructions
Toss all ingredients together except the avocado. Once everything is mixed fold in the avocados. Serve chilled!