5 Recipes for Tailgating on Game Day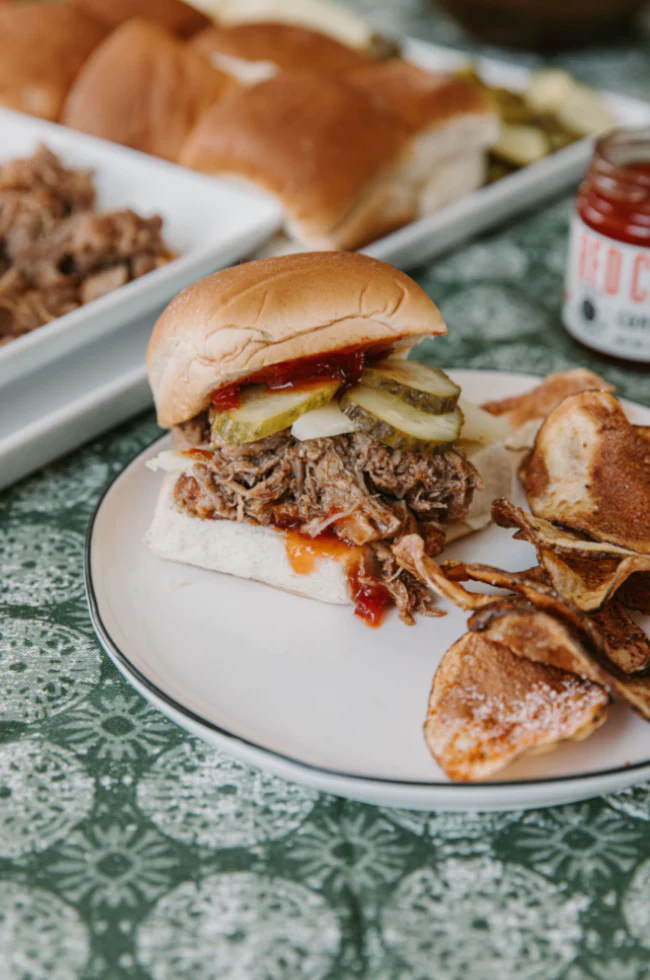 Build a championship-worthy spread with these spicy food and drink ideas for your next tailgate or watching the game at home.
Host your own football kickoff tailgate party with these delicious spicy and sweet Grilled Chicken Wings. Made with our Hot Honey, this dish will quickly become the popular main course. Your guests will be left with no room for disappointment. 
Every tailgate party needs a chip + dip appetizer to hold your guests over! This Spicy Peach Salsa recipe, using our Spicy Peach Honey is both simple to prepare and easy to transport.
There's no right way to make Pulled Pork Shoulder- but this version, made with our smoky-but-sweet tomato based, Spicy Red Mash is to die for. This dish can be cooked, as good as it looks.
Stop by your local Farmer's Market for produce to make these corn ribs with Spicy Red Mash and Carolina Hot Sauce. Paired with our Red Mash Pulled Pork Shoulder, or Sticky Grilled Chicken Wings, this dish will quickly become a fan favorite for the football season all fall. 
The red, hot, and saucy thing at your tailgate everyone wants to try. This Homemade Spicy Ketchup recipe, using our Hot-Hot Honey and Habanero sauce is made with both quick and clean ingredients. Carefully crafted to bring you only the best, a drop of our sauce on anything will change everything.