Hot Honey Hot Toddy
Posted In: Recipes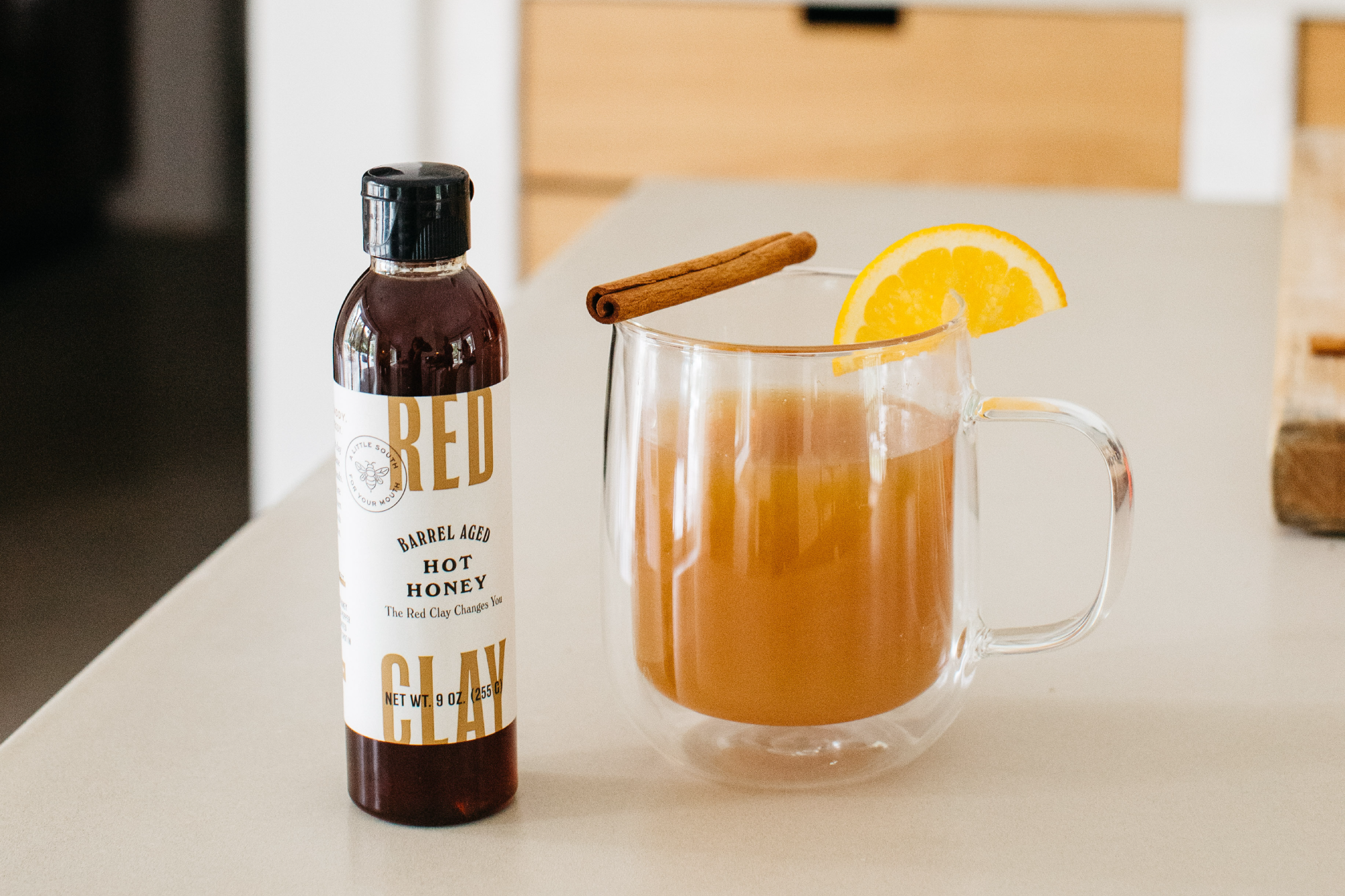 Ingredients
1 quart Apple Cider
2 oz Rum (Capt. Morgan's)
2 oz Bourbon (local High Wire is our fave)
2 oz Red Clay Hot Honey
1 Cinnamon Stick
1 Orange, sliced into 1/8" rings
This toddy packs a little extra heat thanks to the chili-infused honey.
Ingredients
1 quart Apple Cider
2 oz Rum (Capt. Morgan's)
2 oz Bourbon (local High Wire is our fave)
2 oz Red Clay Hot Honey
1 Cinnamon Stick
1 Orange, sliced into 1/8" rings
Instructions
Simmer apple cider with cinnamon stick and two slices of orange for roughly ten minutes.
Remove from the stove and swirl in hot honey, rum, and bourbon.
Pour into glass, garnish with an orange slice, and enjoy!