Littleneck Clams Verde
Posted In: Recipes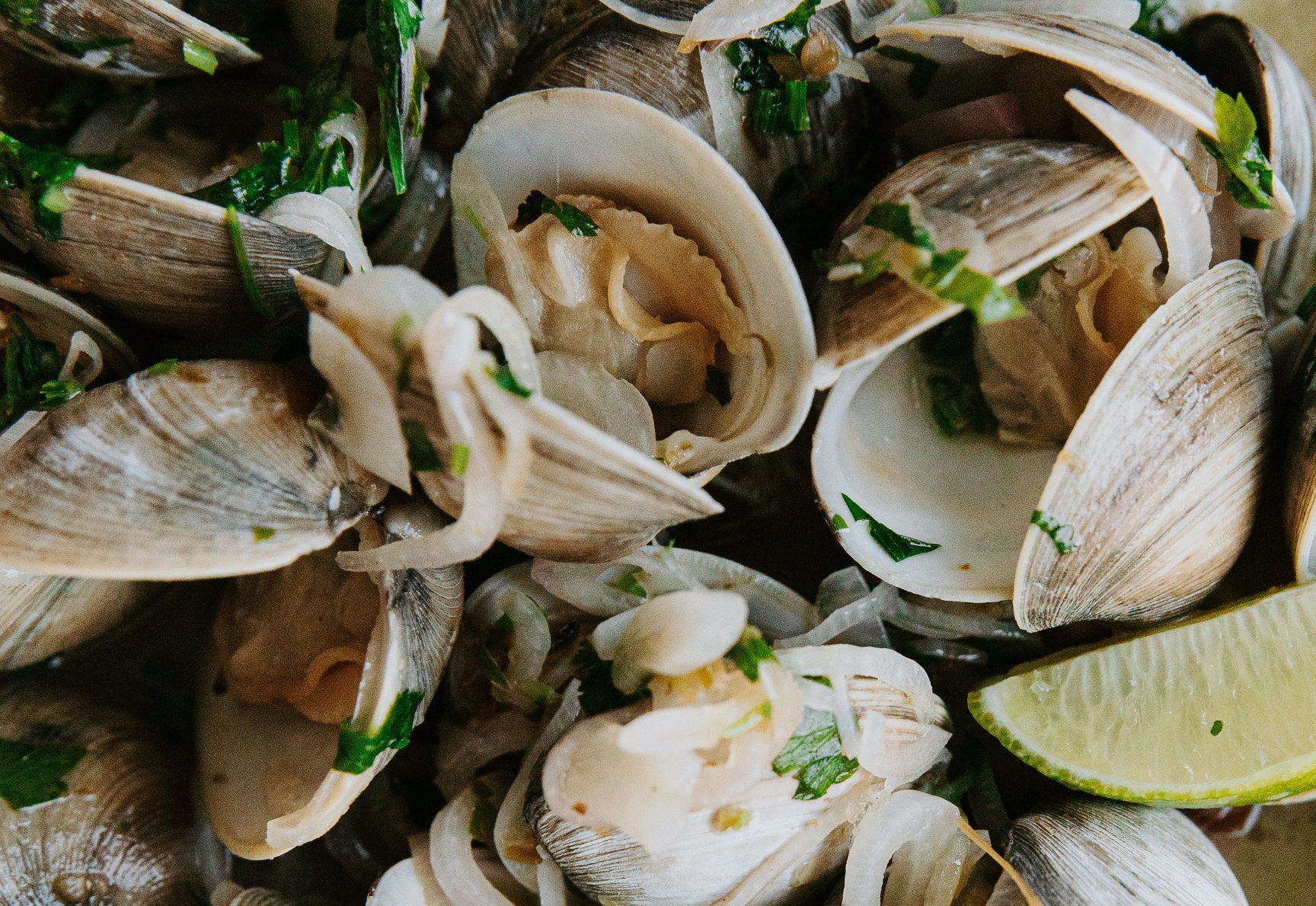 Ingredients
2 Tbs. olive oil
3 shallots (about 3 oz.), peeled and thinly sliced
3 dozen littleneck clams, shells rinsed well
4 oz. white wine, sauvignon blanc preferred
1/2 cup Red Clay Verde
1/2 lb. unsalted butter, diced and kept cold
1/4 cup roughly chopped cilantro leaves
Sliced and grilled sourdough bread (optional)
This easy recipe will make you rethink everything you know about clams. We use our Verde sauce to brighten up the dish with some a warm, zesty, and herbaceous broth. Pair it with some toasted sourdough and a crisp white wine, and it'll be a perfect date night dish that's sure to impress.
Ingredients
2 Tbs. olive oil
3 shallots (about 3 oz.), peeled and thinly sliced
3 dozen littleneck clams, shells rinsed well
4 oz. white wine, sauvignon blanc preferred
1/2 cup Red Clay Verde
1/2 lb. unsalted butter, diced and kept cold
1/4 cup roughly chopped cilantro leaves
Sliced and grilled sourdough bread (optional)
Instructions
Heat the olive oil in a large skillet over medium heat. Add the shallots and cook uncovered, stirring occasionally, until soft, about two minutes.
Add the clams and wine. Cover and cook them for four to five minutes, until the clams open. Using a slotted spoon, transfer the clams to a serving bowl.
Stir the Red Clay Verde into the liquid in the skillet, then whisk in the butter. Add the cilantro, then pour the mixture over the clams. Serve immediately with the bread. Optional: add fennel fronds, chives, or other fresh herbs.