Red Clay Brown Derby
Posted In: Recipes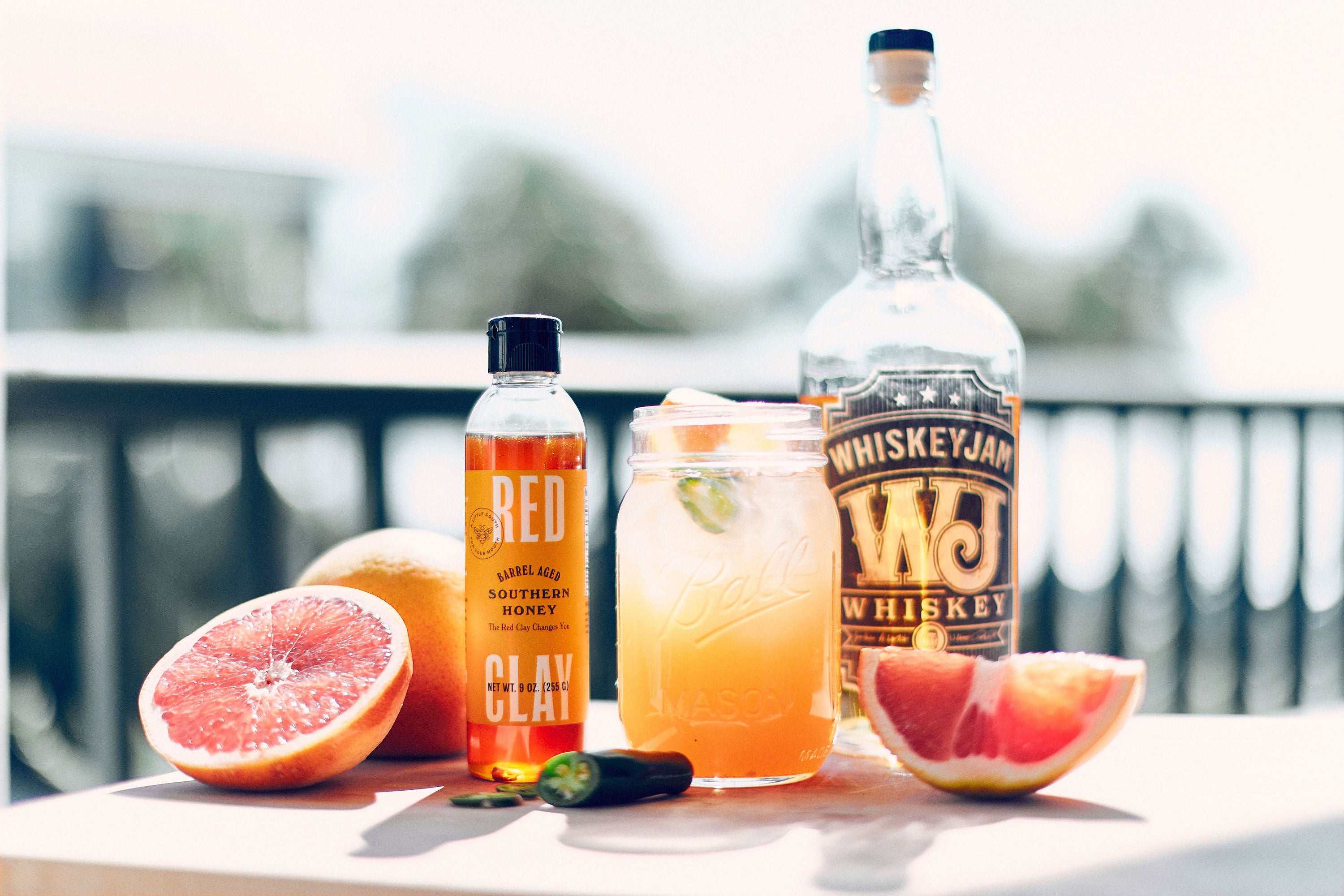 Ingredients
2 ounces whiskey or bourbon
1 ounce freshly squeezed grapefruit juice
1/2 ounce Red Clay Southern or Hot Honey
Refreshingly sweet and a lil' bit zesty- this cocktail hits the spot. Perfect for year-round enjoyment and ideal for entertaining! 

Ingredients
2 ounces whiskey or bourbon
1 ounce freshly squeezed grapefruit juice
1/2 ounce Red Clay Southern or Hot Honey
Instructions
Garnish with grapefruit zest
Add jalapeño slices for a kick of spice!