Red Mash Pulled Pork Shoulder
Posted In: Recipes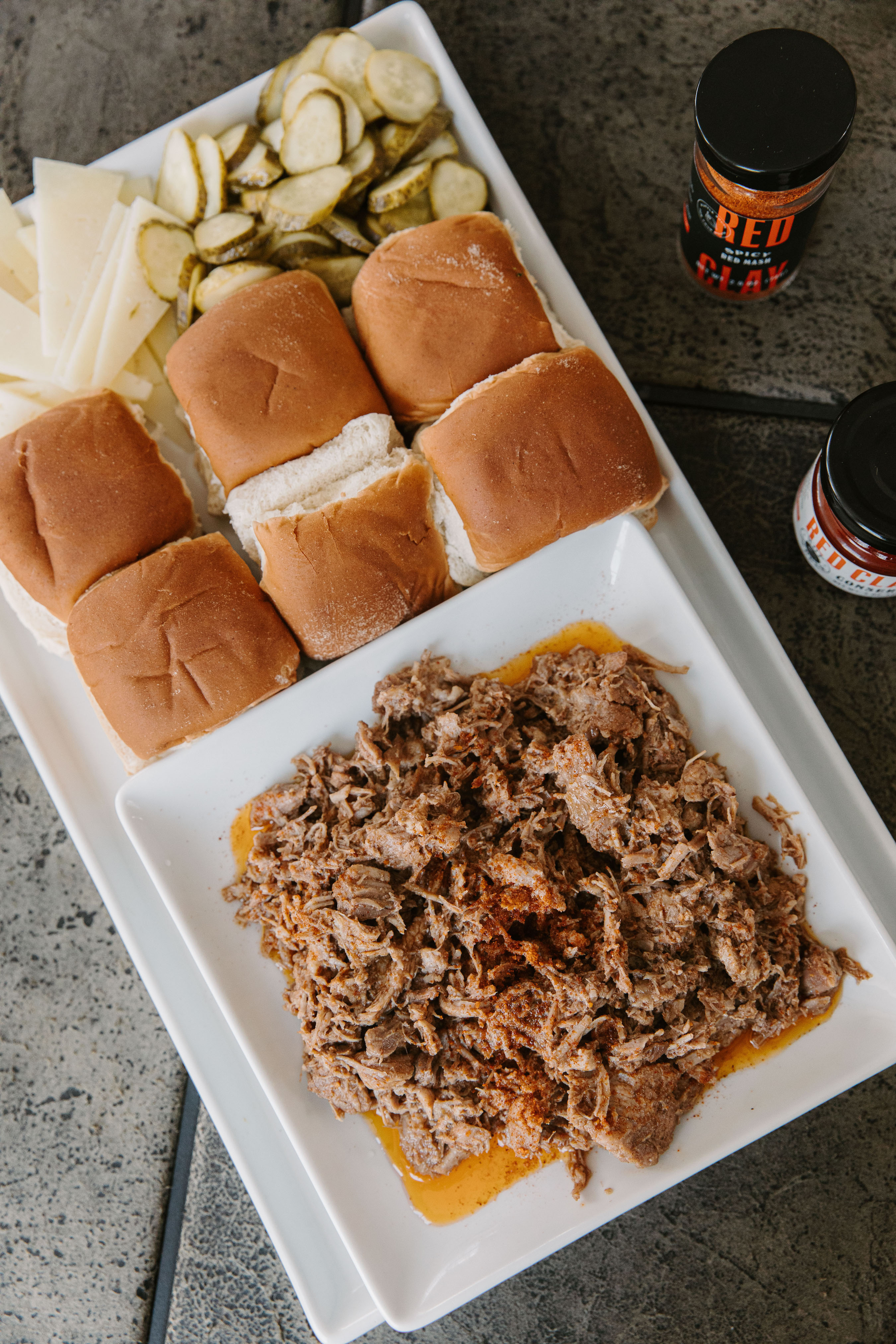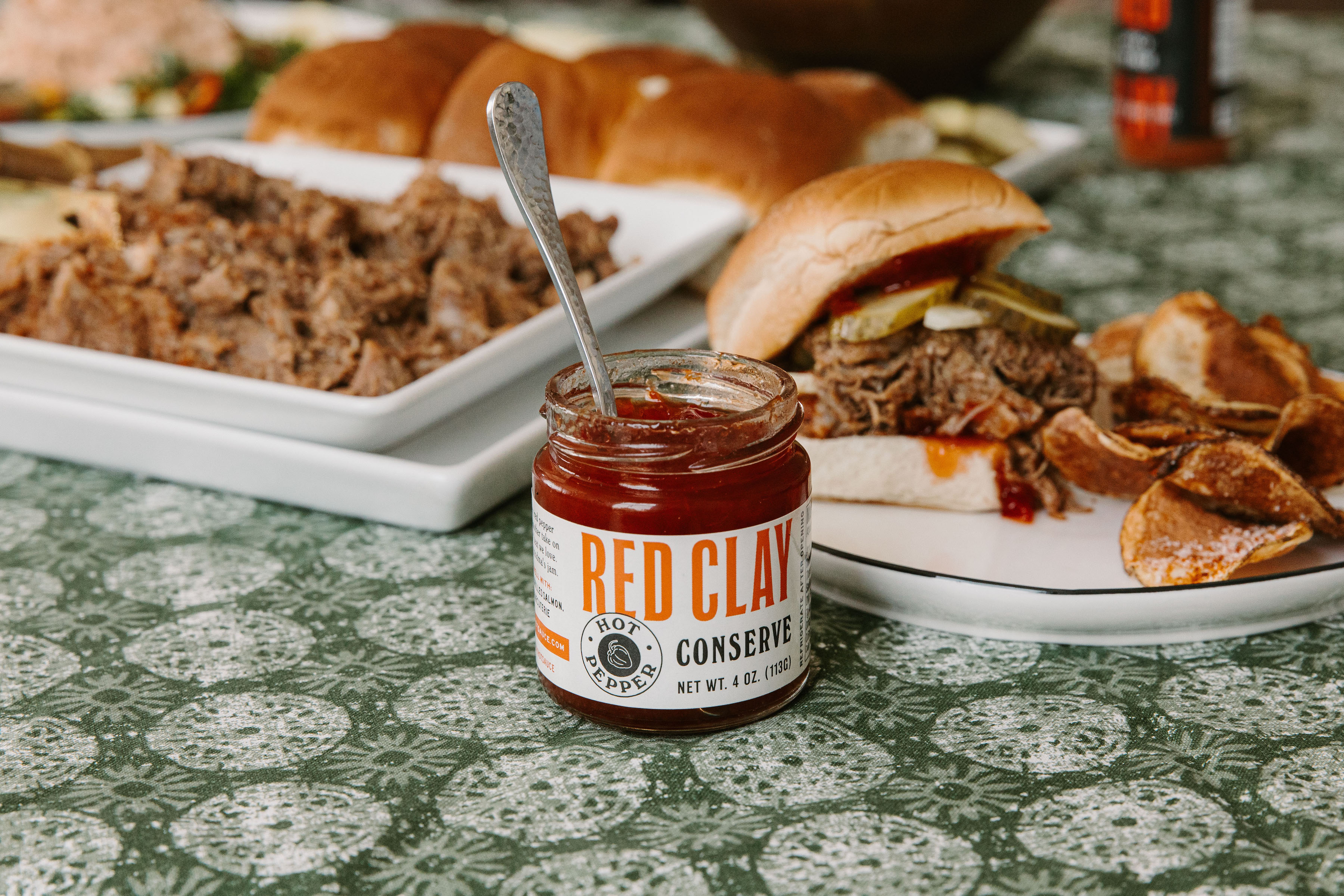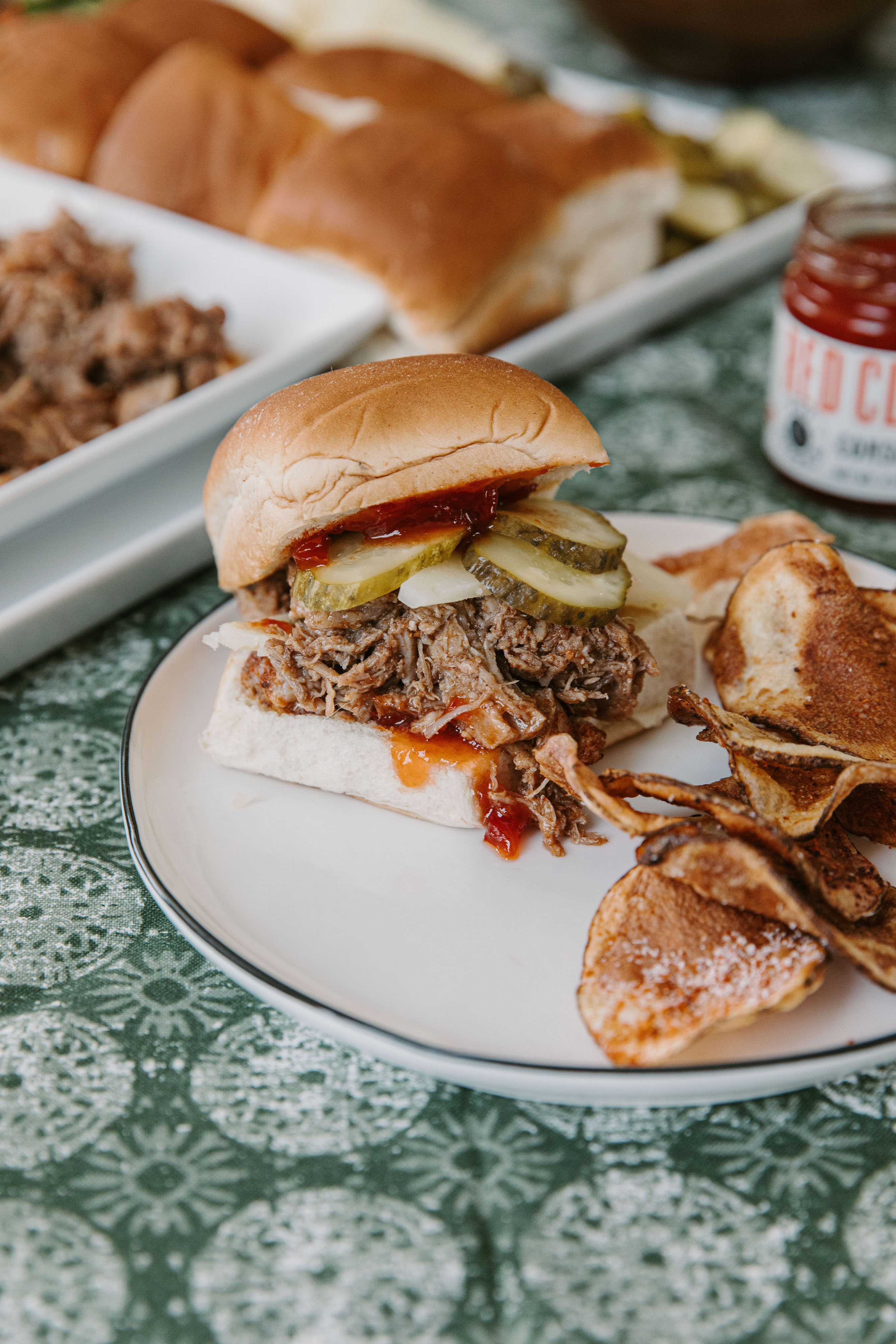 Ingredients
8-10# shoulder, boned and diced
3 cups water or chicken broth
½ cup Red Mash
¼ c Kosher Salt
If you haven't tried
Spicy Red Mash
, say hello to your newest best friend in your spice cabinet. The
 smoky-but-sweet tomato-based spice makes for a flavorful BBQ rub that is undeniably perfect for pork sammies. 
Ingredients
8-10# shoulder, boned and diced
3 cups water or chicken broth
½ cup Red Mash
¼ c Kosher Salt
Instructions
Season pork shoulder with Red Mash and kosher salt.
Add into a pot/slow cooker with liquid and cook until tender (~4 hours).
Serve with Hawaiian rolls and alongside pickles, sliced Manchego, mustard and Red Clay Conserve.