Spicy Cranberry Margarita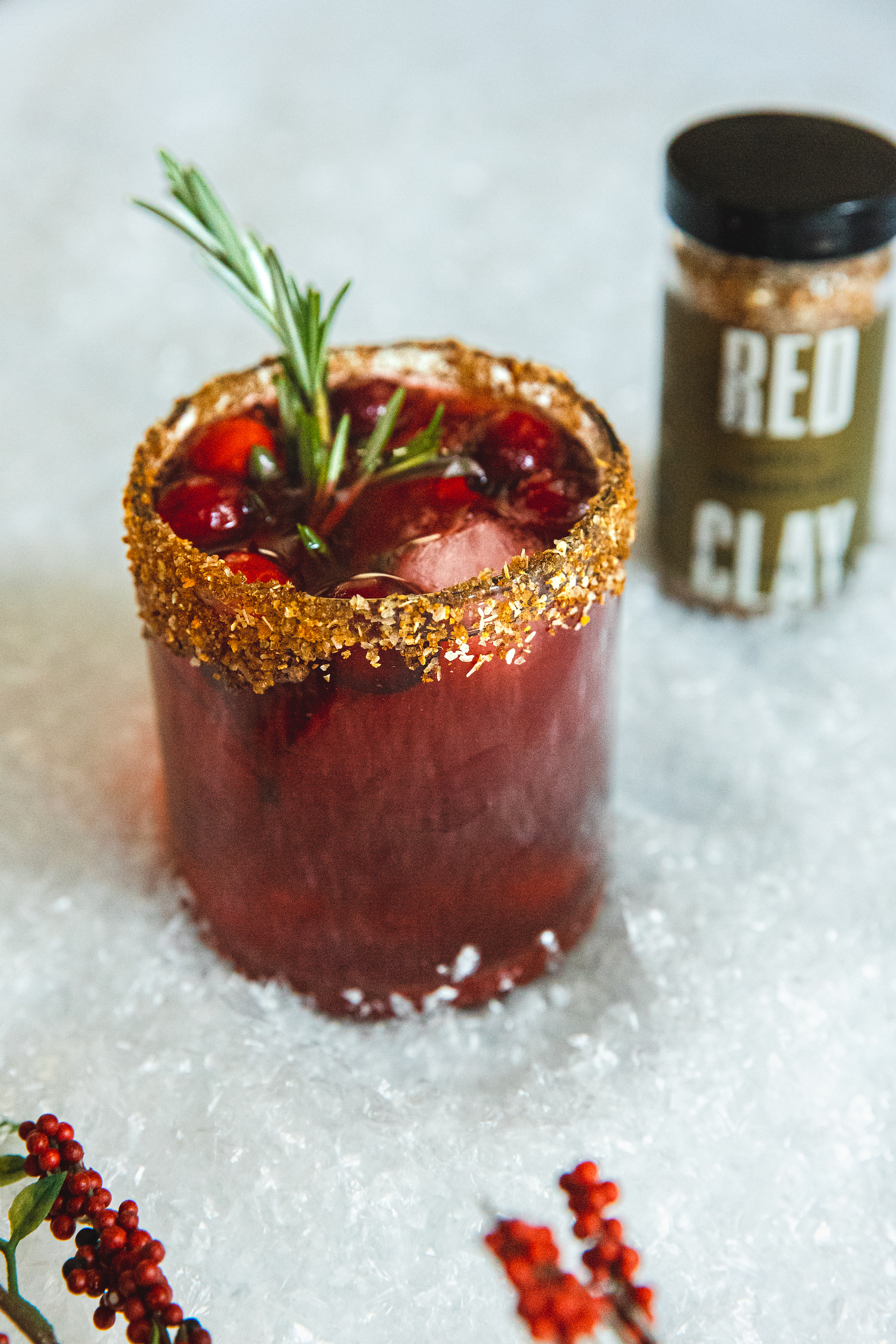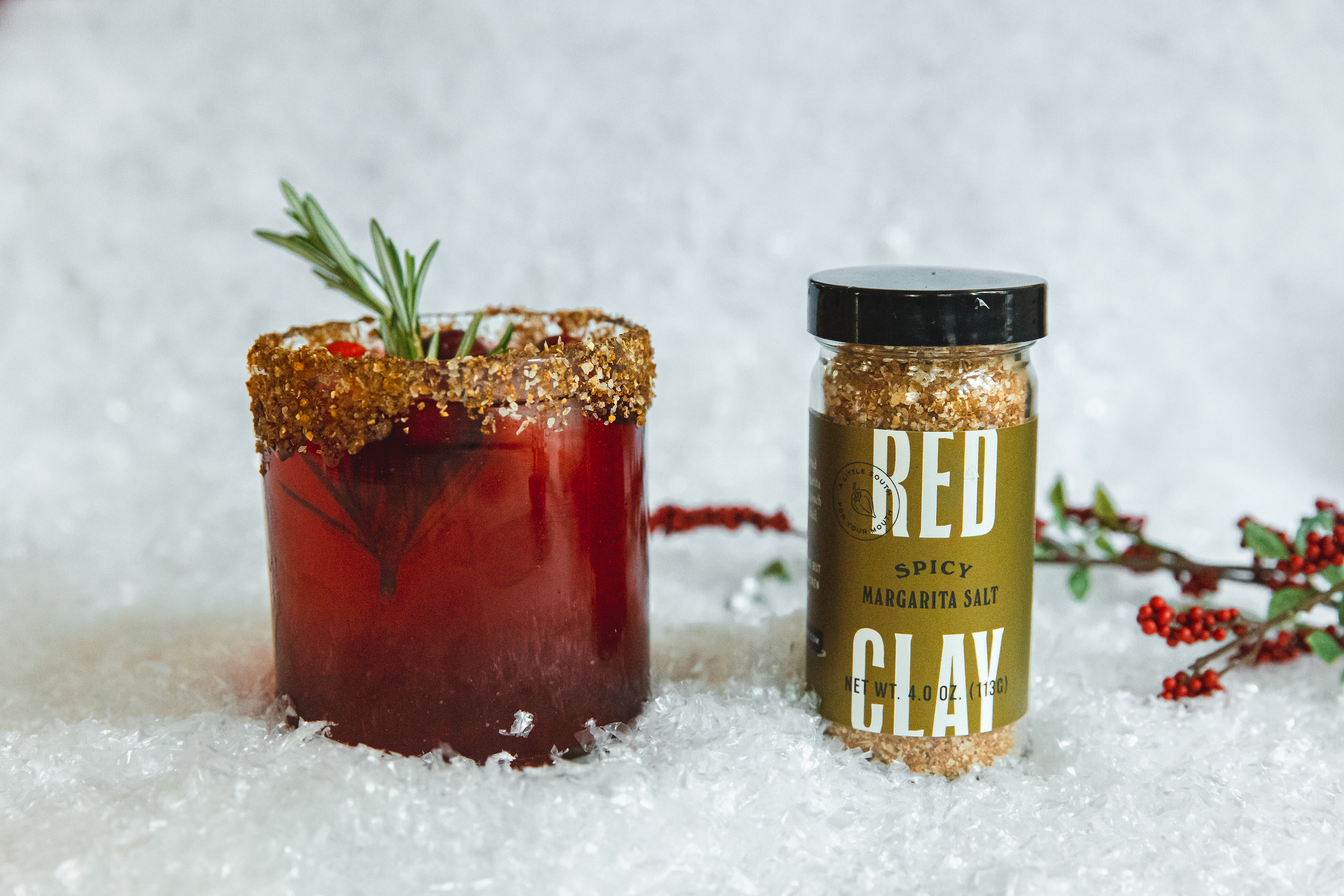 Ingredients
1 1/2 cups 100% cranberry juice
3/4 cup tequila
3/4 cup fresh lime juice
1/2 cup orange-flavored liqueur, such as Triple Sec
Red Clay Spicy Margarita Salt, for rimming
Rosemary sprigs
Ice cubes
We are ringing in the holidays, but we still cannot get enough of our Spicy Margarita Salt! We're bringing our favorite spicy salt from the summer with us into the holiday season for festive drink that still brings the heat.
Ingredients
1 1/2 cups 100% cranberry juice
3/4 cup tequila
3/4 cup fresh lime juice
1/2 cup orange-flavored liqueur, such as Triple Sec
Red Clay Spicy Margarita Salt, for rimming
Rosemary sprigs
Ice cubes
Instructions
Rim a glass with lime and Spicy Margarita Salt.
Add all ingredients to a cocktail shaker and shake to combine.
Pour over ice and garnish with fresh cranberries and a sprig of rosemary.