Mexican Street Corn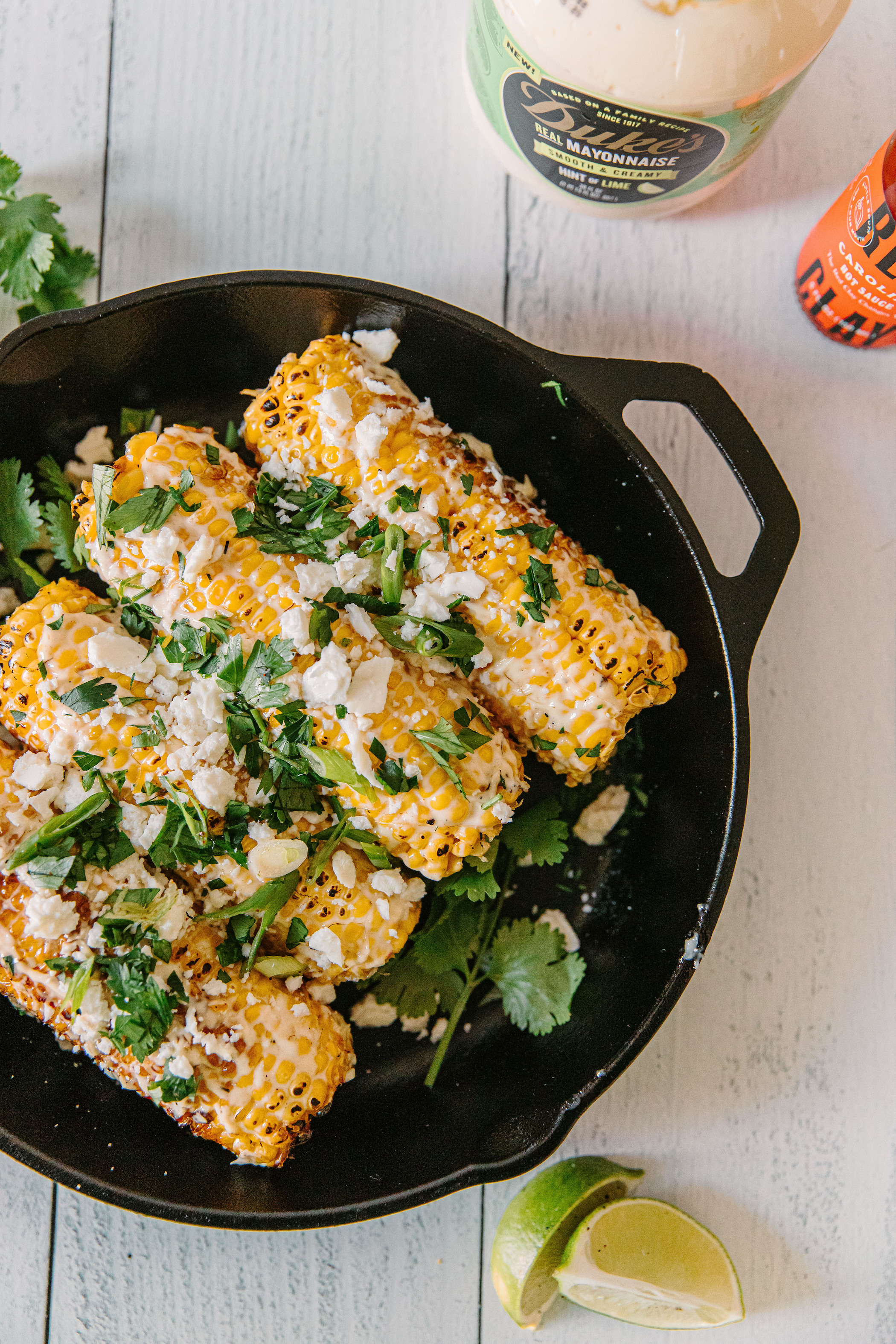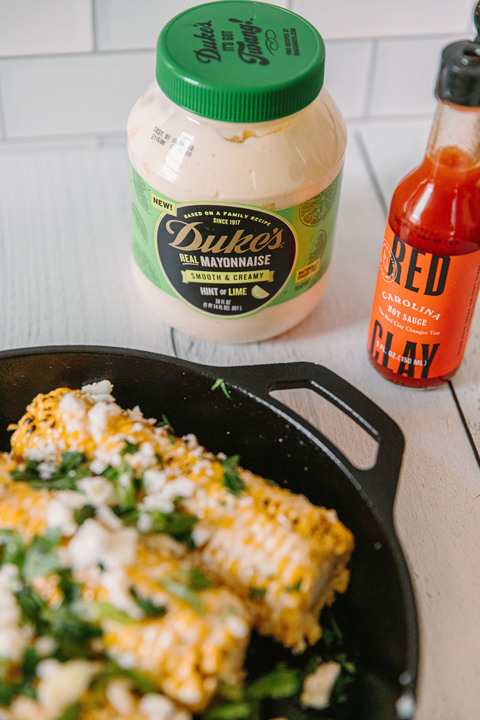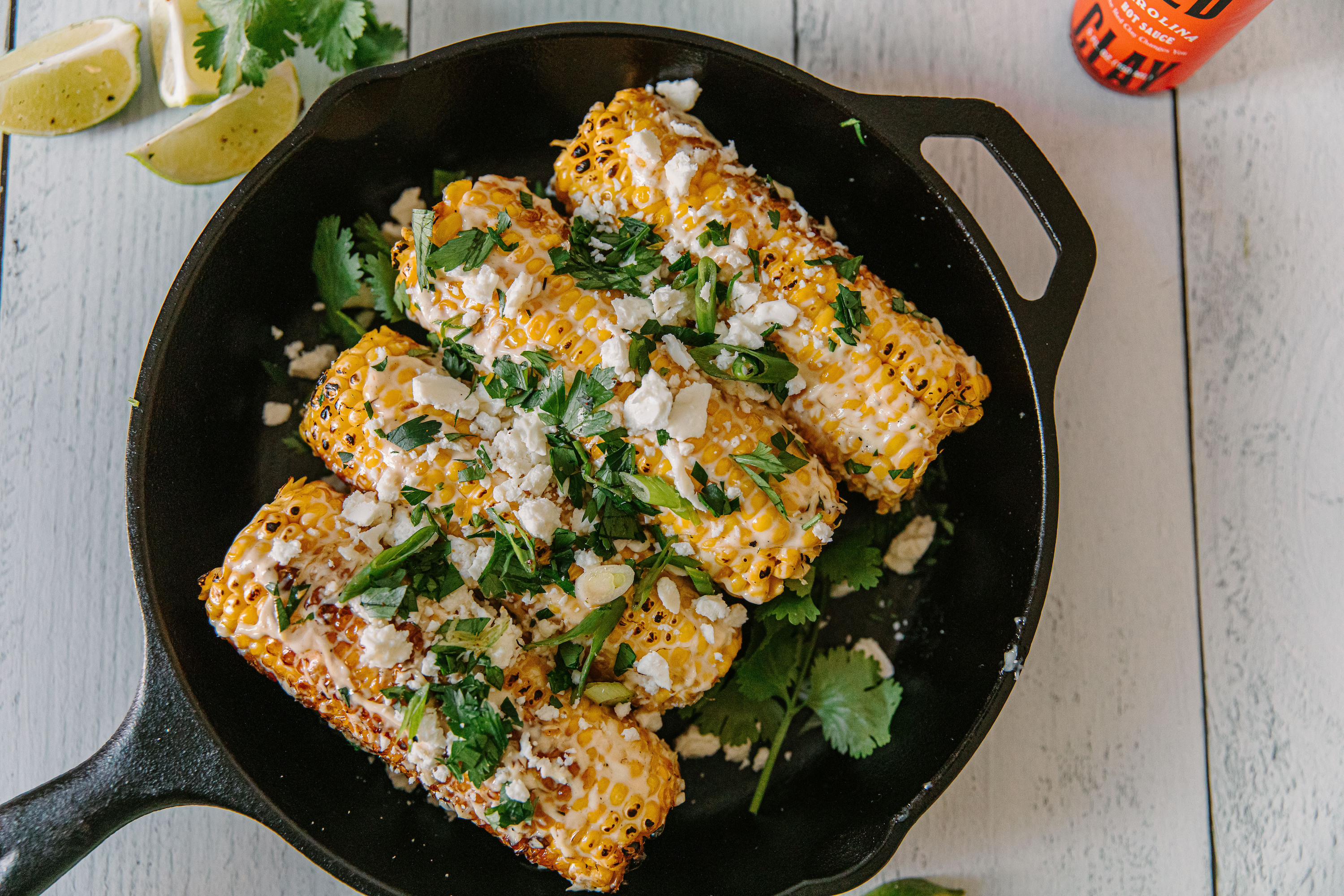 Our friend Chef
Shuai Wang
of Charleston's
Jackrabbit Filly
, the delicious "Heritage-driven new Chinese-American" local restaurant, shared a recipe for one of his favorite bites- Mexican Street Corn! "
One of my favorite things is Mexican street corn, most of the time served on the cob, but I had the best one in Dallas, from a street cart, at a random gas station, and it was served off the cob and in a cup. Here's my take on that." Thanks, Chef! 
Instructions
Shuck all corn, my favorite way to do this is to put a folded paper town on the bottom of a large bowl, then stick the corn upward on the towel, and shave the corn off the cob with a sharp knife form top to bottom.
After the corn have been shucked, heat a medium size cast iron pan with just enough canola or any vegetable oil to coat the bottom of the pan. When the pan starts lightly smoking, throw in the shucked corn, roast until lightly charred, remove from heat.
Pour the corn into a mixing bowl and mix with duke's "with a hint of lime" mayo, lime juice, a few dashes of Clay hot sauce. Scoop into a serving bowl and garnish with a healthy amount of Red Clay Red Mash, enjoy while warm.