Big Bon's Sweet & Sour Buffalo Wings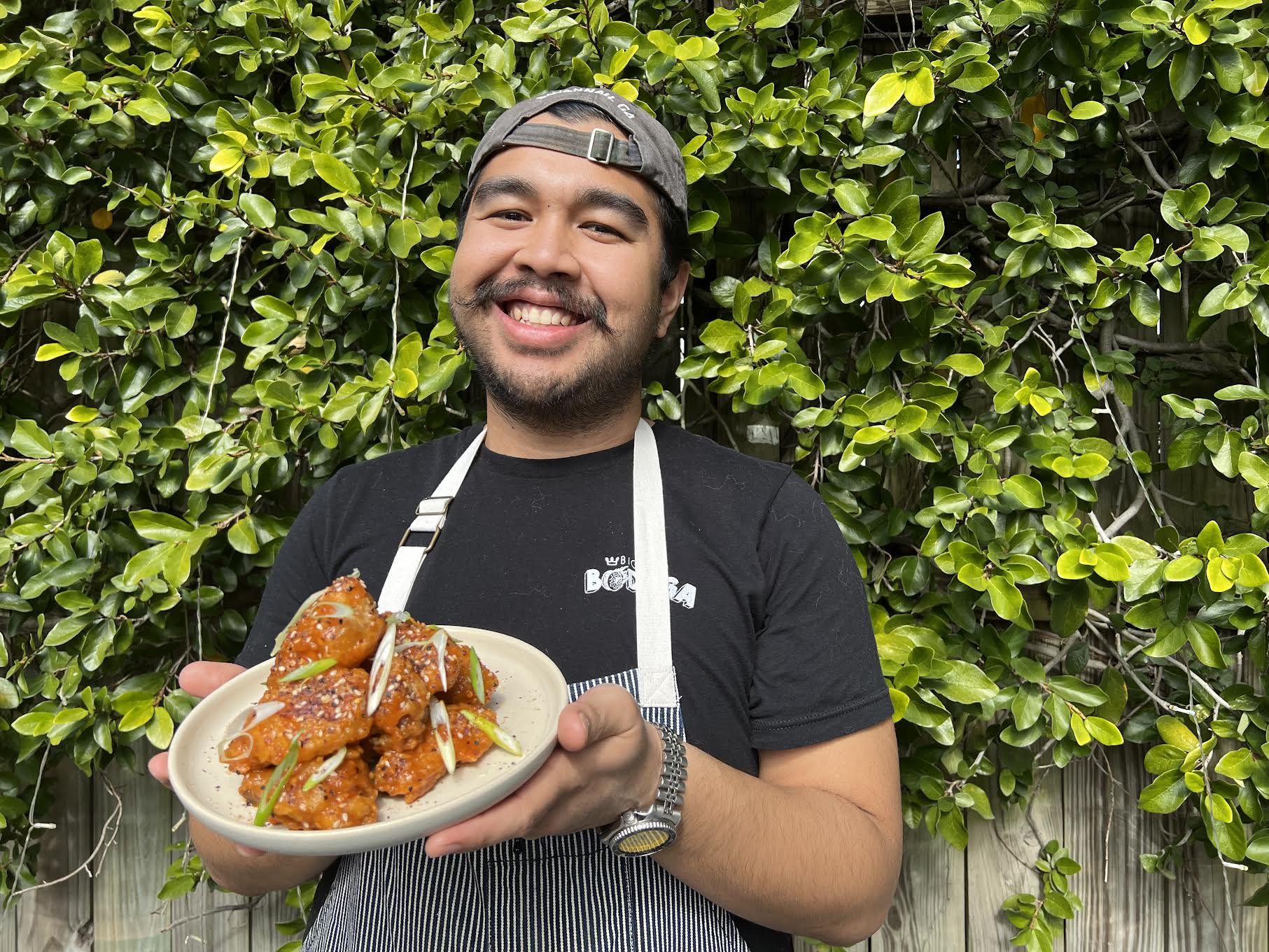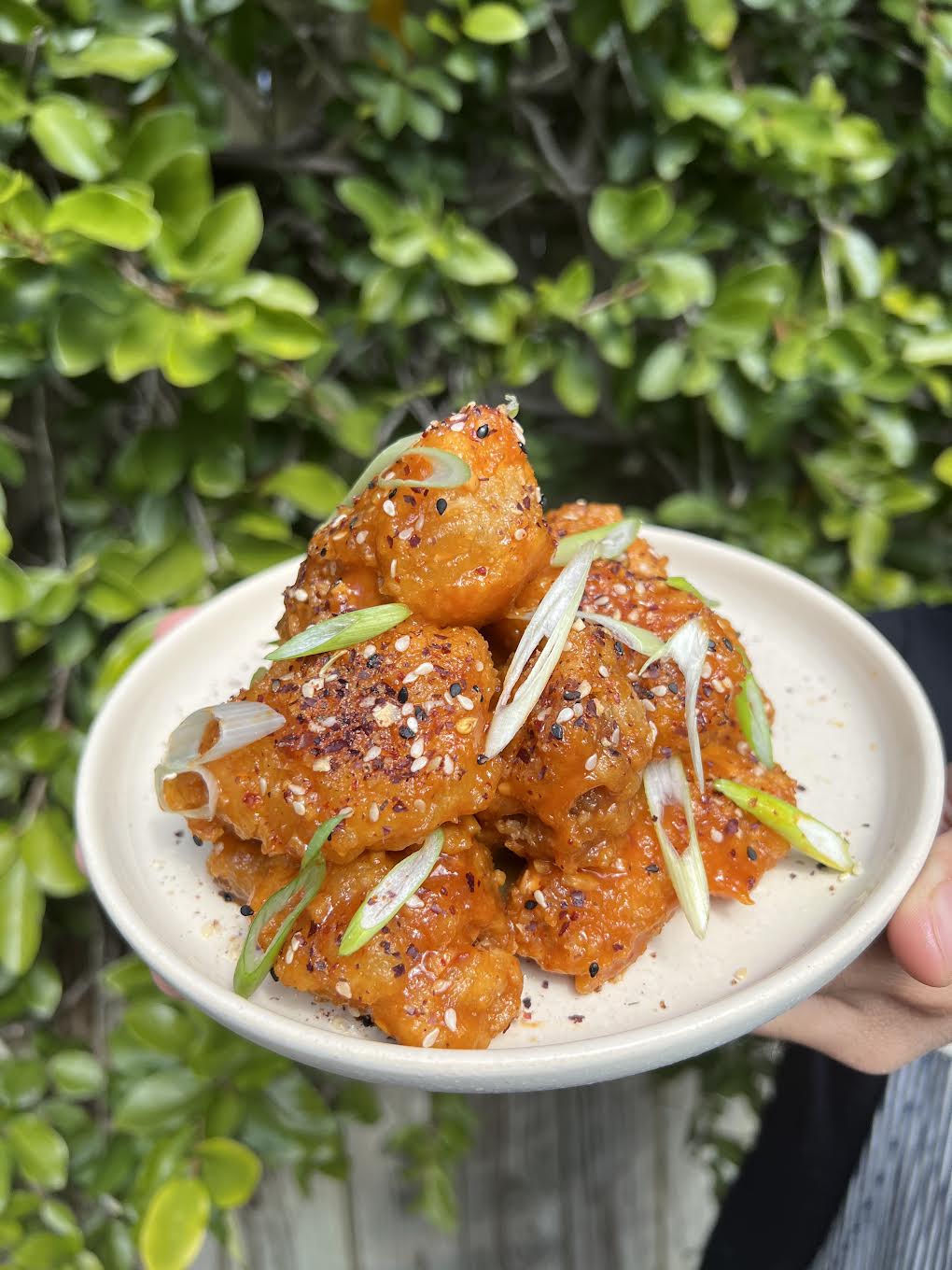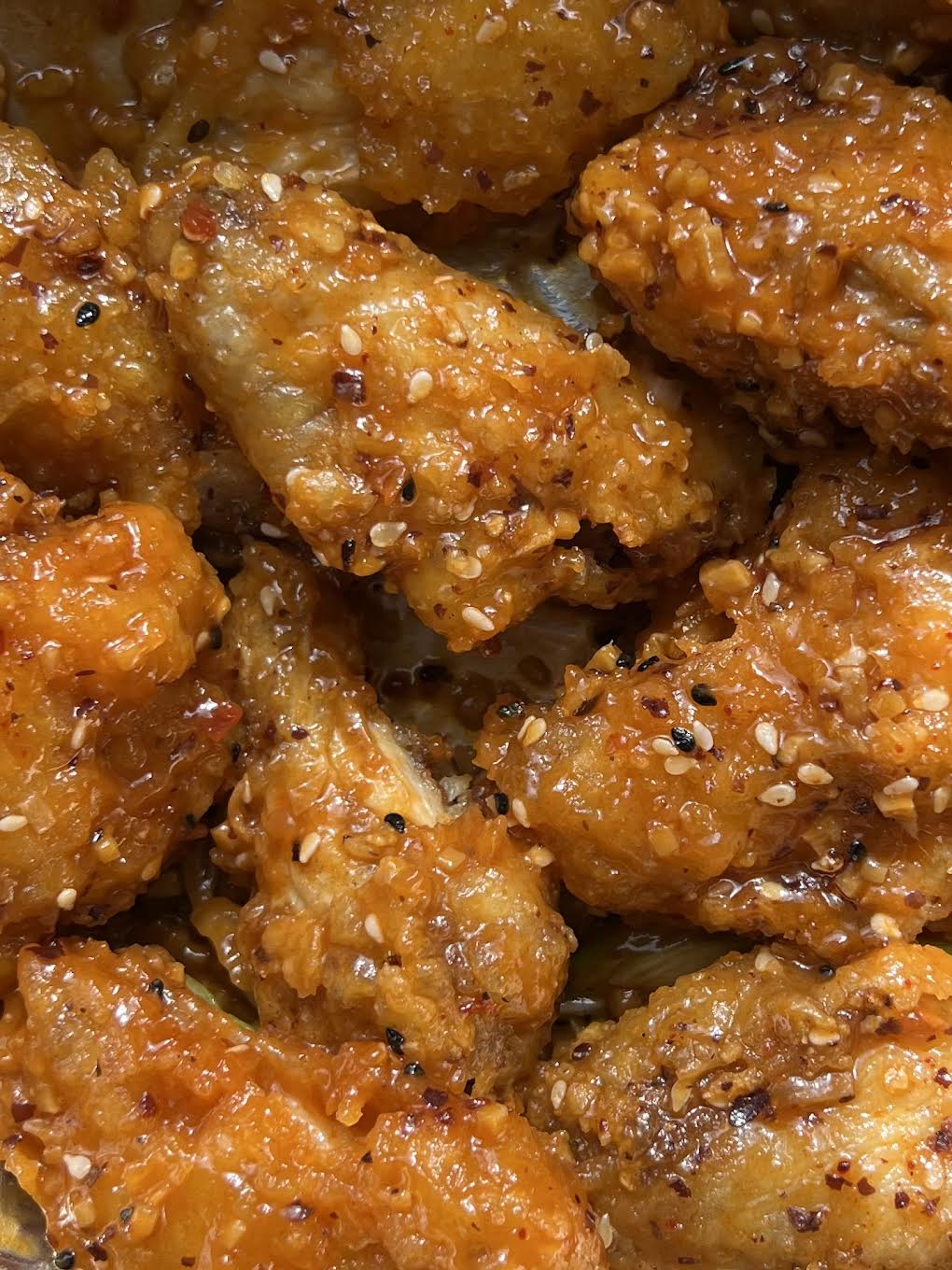 Ingredients
1/4 cup water
2 1/2 tbsp rice wine vinegar
2 1/2 tbsp sugar
1 tbsp ketchup
1 tbsp soy sauce
1/2 cup Red Clay Original
1 tbsp neutral oil
1 tbsp garlic, minced
1 tsp ginger, minced
1 tbsp cornstarch
2 tbsp butter
2 tbsp water
10 cups vegetable oil (for frying)
4 lbs chicken wings
1 cup corn starch
Salt, to taste
Red Clay Spicy Everything Salt, for garnish
Scallion, for garnish
If you're looking for a crowd-pleasing game day appetizer, these are the wings for you. Sticky, crispy, saucy, and spicy — they hit all the right notes.
Created for us by Chef Juan Stevenson of Big Bon in Savannah, Georgia.
Ingredients
1/4 cup water
2 1/2 tbsp rice wine vinegar
2 1/2 tbsp sugar
1 tbsp ketchup
1 tbsp soy sauce
1/2 cup Red Clay Original
1 tbsp neutral oil
1 tbsp garlic, minced
1 tsp ginger, minced
1 tbsp cornstarch
2 tbsp butter
2 tbsp water
10 cups vegetable oil (for frying)
4 lbs chicken wings
1 cup corn starch
Salt, to taste
Red Clay Spicy Everything Salt, for garnish
Scallion, for garnish
Instructions
In bowl, mix together water, rice vinegar, sugar, ketchup, soy sauce and hot sauce. Set aside.
In a saucepan, bring neutral oil to medium heat. Add garlic and ginger. Bring heat to low and cook until soft and aromatic.
Stir in liquid mixture and bring to a simmer, about 2 minutes.
While the sauce is simmering, create a cornstarch slurry with the cornstarch and water.
Add slurry and butter to the pan to create a thick and glossy sauce.
Turn off heat and set aside to cool.
Preheat the oven for 250. Let wings rest at room temp for 30 min.
While the oven preheats, prepare a pot with oil and bring it to 375F.
Add rested wings to large bowl and season generously with salt and pepper.
Prepare a separate bowl with cornstarch for dredging.
In batches, dredge wings evenly, shaking off excess and fry for 10-12 min, or until golden brown and temping internally at 165F.
Rest finished wings on a sheet pan with a wire rack in the oven to keep warm while you continue frying.
Wings from the oven can then get tossed generously with the "Sweet and Sour Buffalo Sauce" previously set aside.
Garnish with sesame seeds and scallions and serve hot.