Spicy Citrus Mimosa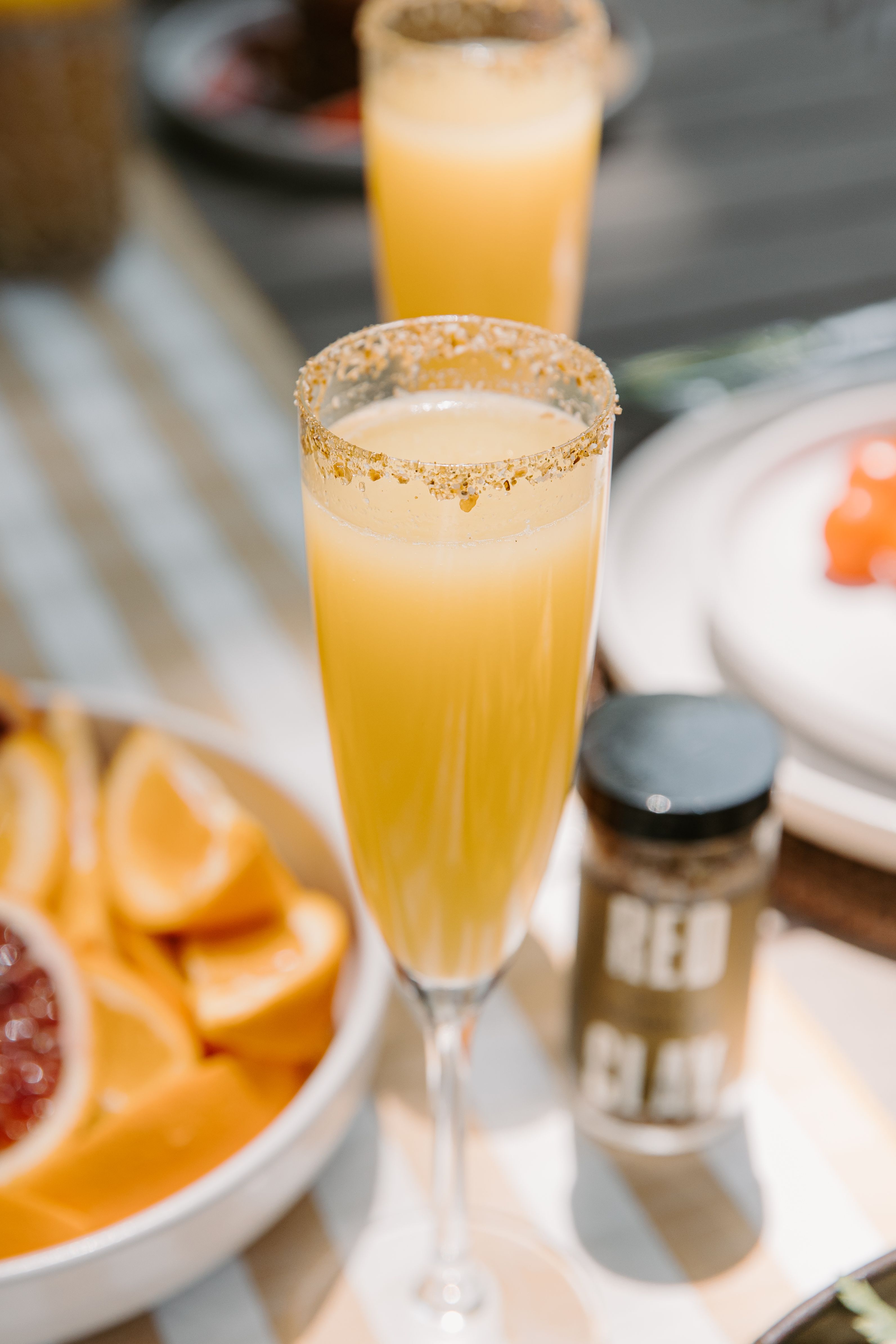 Ingredients
1 bottle champagne, chilled
3 cups orange juice, chilled
3 oranges, sliced
Spicy Margarita Salt, for rimming
Lime, for rimming
1 tbsp Hot-Honey, optional
This is a sweet-and-spicy riff on the classic mimosa. Amp up the heat by adding a little hot honey, but the spicy citrus rim really makes this a next-level cocktail.
Ingredients
1 bottle champagne, chilled
3 cups orange juice, chilled
3 oranges, sliced
Spicy Margarita Salt, for rimming
Lime, for rimming
1 tbsp Hot-Honey, optional
Instructions
Rim champagen flutes with lime and twist into Spicy Margarita Salt. Set glasses aside.
In large pitcher, add champagne and orange slices. Slowly pour in orange juice.
Pour prepared mimosas into rimmed champagne flutes and serve.