Spicy Bloody Mary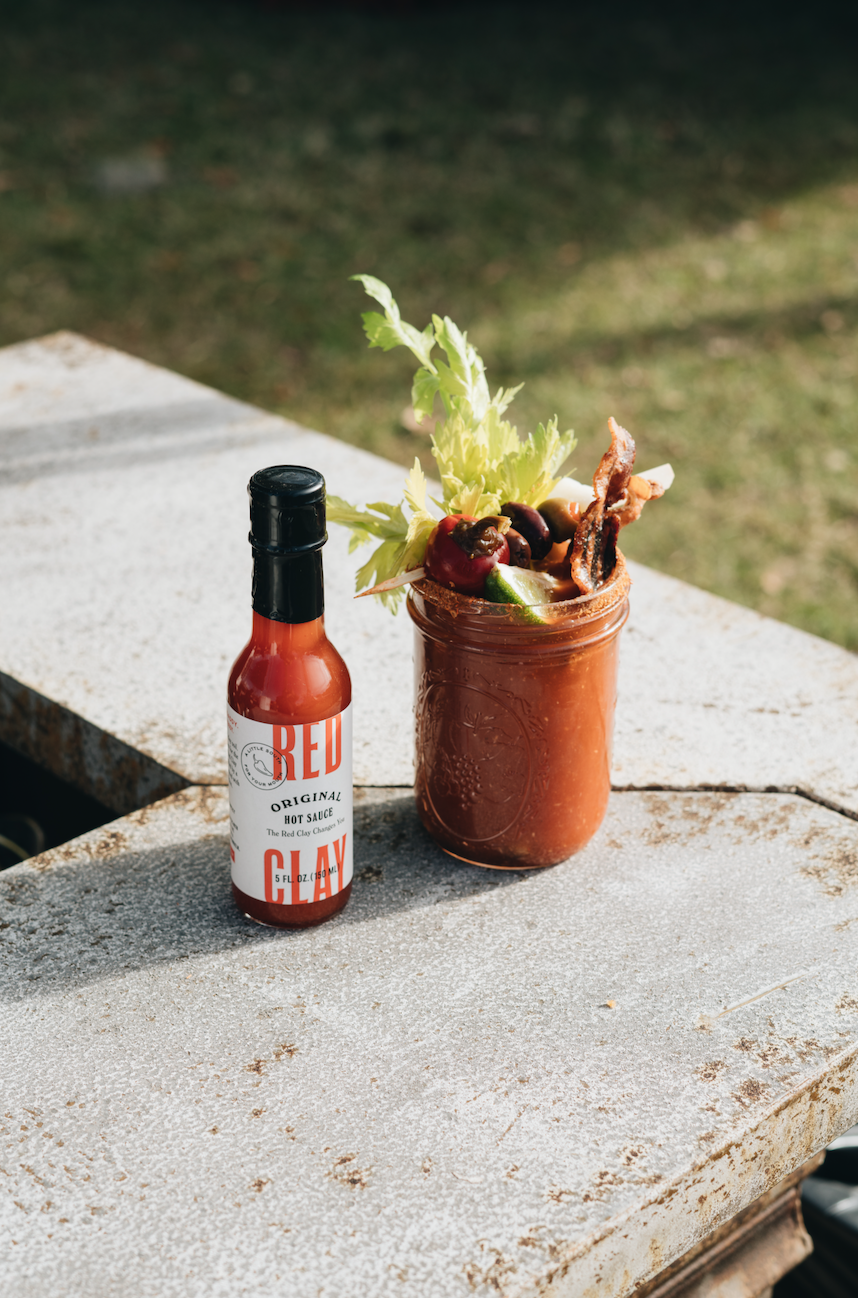 Ingredients
2 oz. vodka
6 oz. Bloody Mary mix of choice
Red Clay Original Hot Sauce, to taste
Red Clay Spicy Bloody Mary Salt, for rimming
Garnishes: Cornichon, Lime Wedges, Olives
There's no right way to make a Bloody Mary — but this version, made with our Original Hot Sauce and swirled in a spicy-salty rim, comes pretty close.
Ingredients
2 oz. vodka
6 oz. Bloody Mary mix of choice
Red Clay Original Hot Sauce, to taste
Red Clay Spicy Bloody Mary Salt, for rimming
Garnishes: Cornichon, Lime Wedges, Olives
Instructions
Rim a tall glass halfway around with Spicy Bloody Mary Salt.
Add vodka, bloody mix, and top with ice.
Add additional Red Clay hot sauce for heat.
Stir glass until incorporated.
Garnish with cornichons, lime, and olives.