Blistered Shishito Peppers with Hot Pepper Conserve
Posted In: Recipes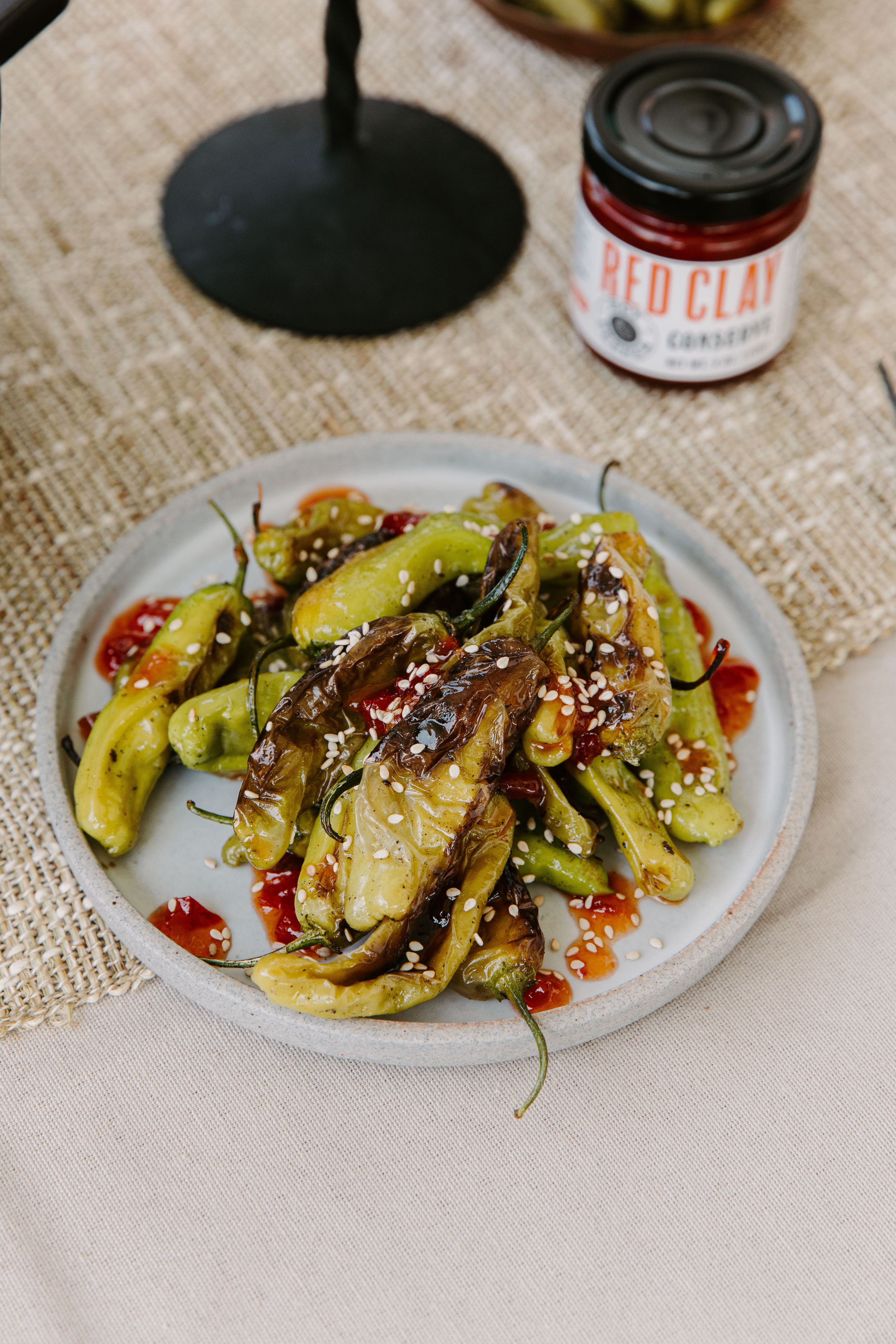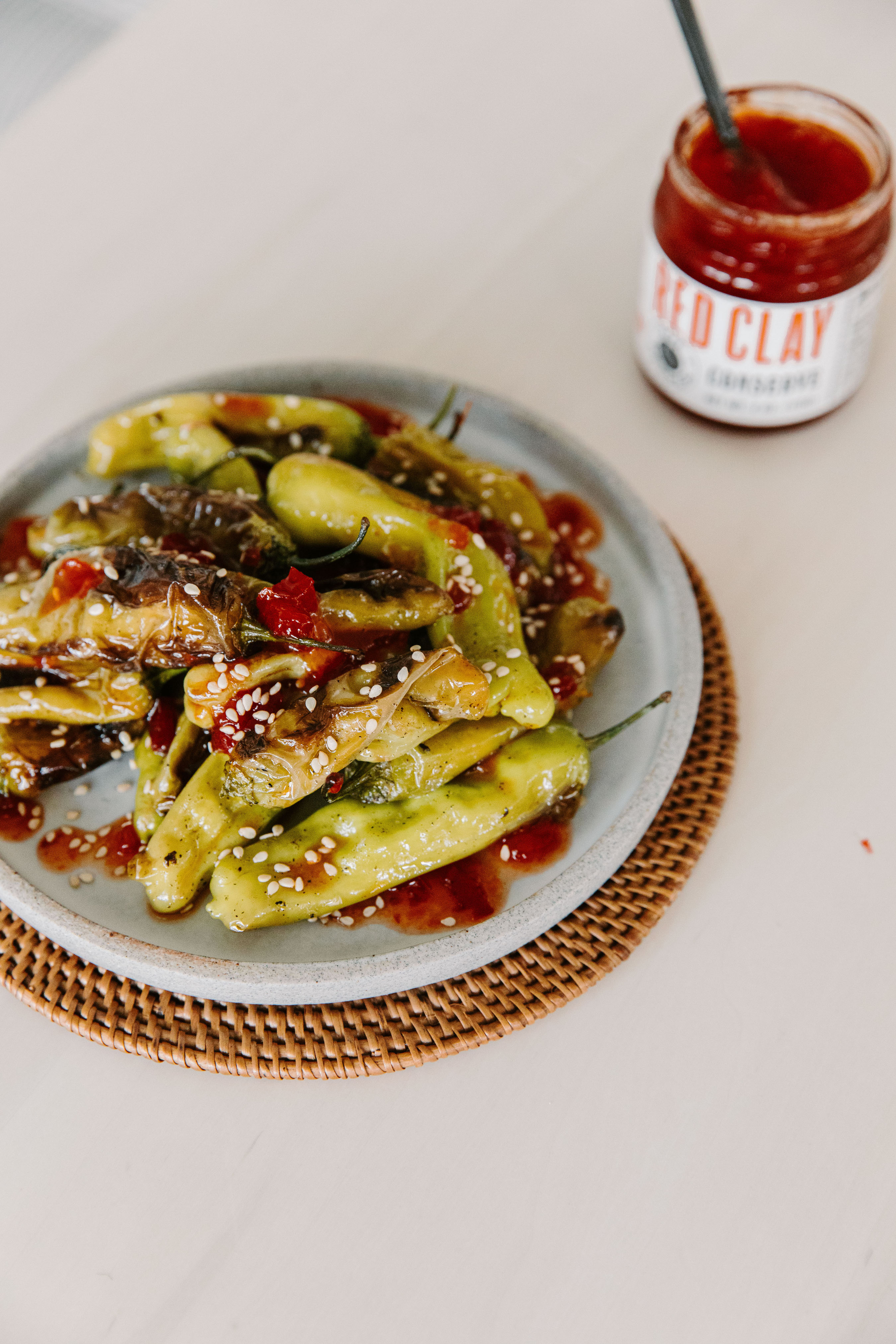 Ingredients
Pint Shishitos
3 oz Red Clay Conserve
T Anson Mills Benne Seeds, toasted
TT Fresh Mint
2 oz Buttermilk Dressing (optional)
Red Clay is all about sweet and spicy, which is exactly what you get with shishito peppers! Did you know that 1 in 10 shishito peppers are pretty spicy, while the other 9 are sweet and mild? You could even call it a game of pepper roulette. This recipe of blistered shishito peppers it taken up a notch with the ultimate condiment:
Red Clay Hot Pepper Conserve
!
Ingredients
Pint Shishitos
3 oz Red Clay Conserve
T Anson Mills Benne Seeds, toasted
TT Fresh Mint
2 oz Buttermilk Dressing (optional)
Instructions
If making a dressing, 1 cup sour cream/crème fraiche, 1 T Buttermilk, and 1 t lemon juice.
In a hot cast iron, blister shsishitos until just done.
To serve, add base of buttermilk dressing and plate the shishitos on top.
Spoon over Red Clay Conserve, and top with mint and toasted benne.