Smashed and Fried Fingerling Potato Salad
Posted In: Recipes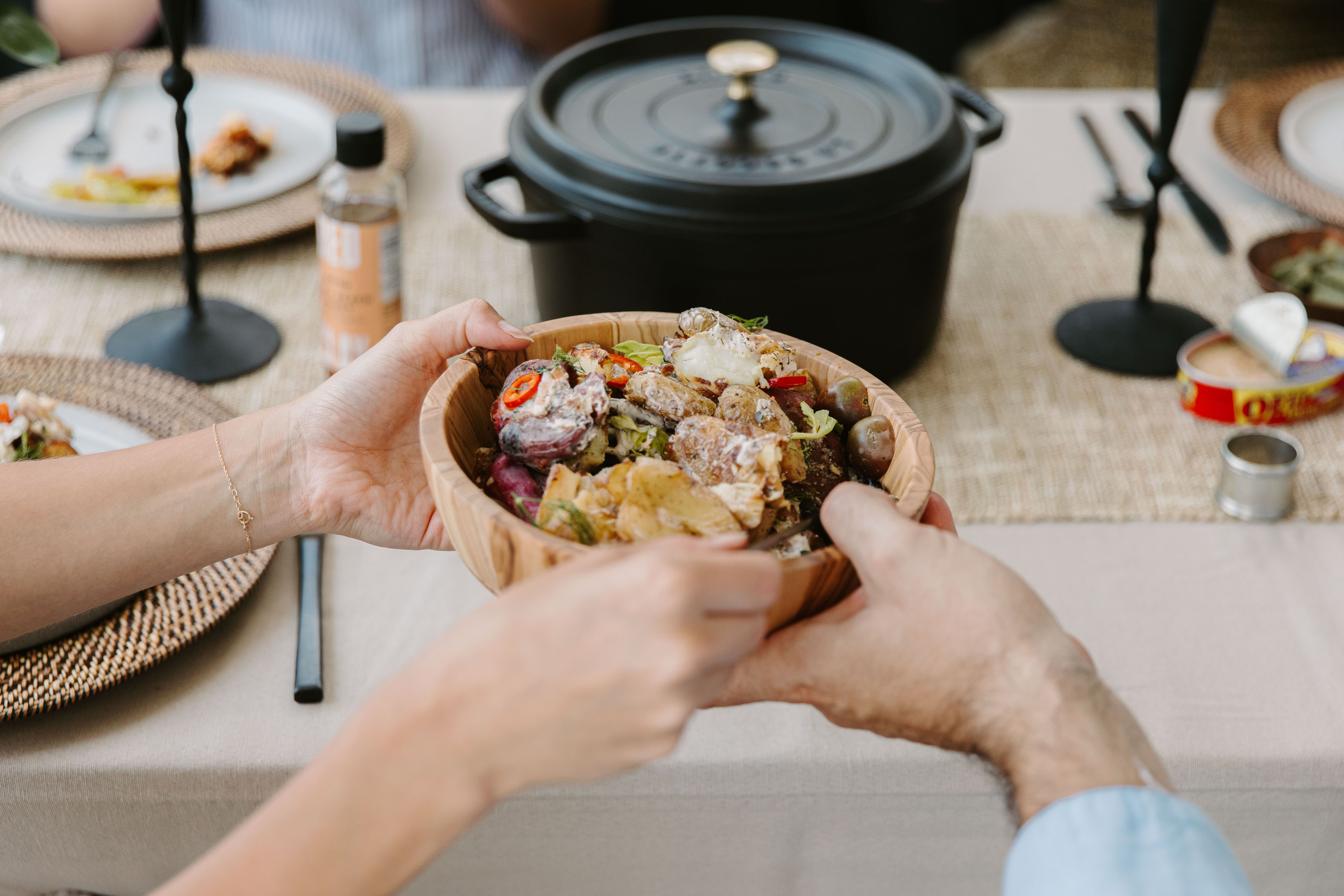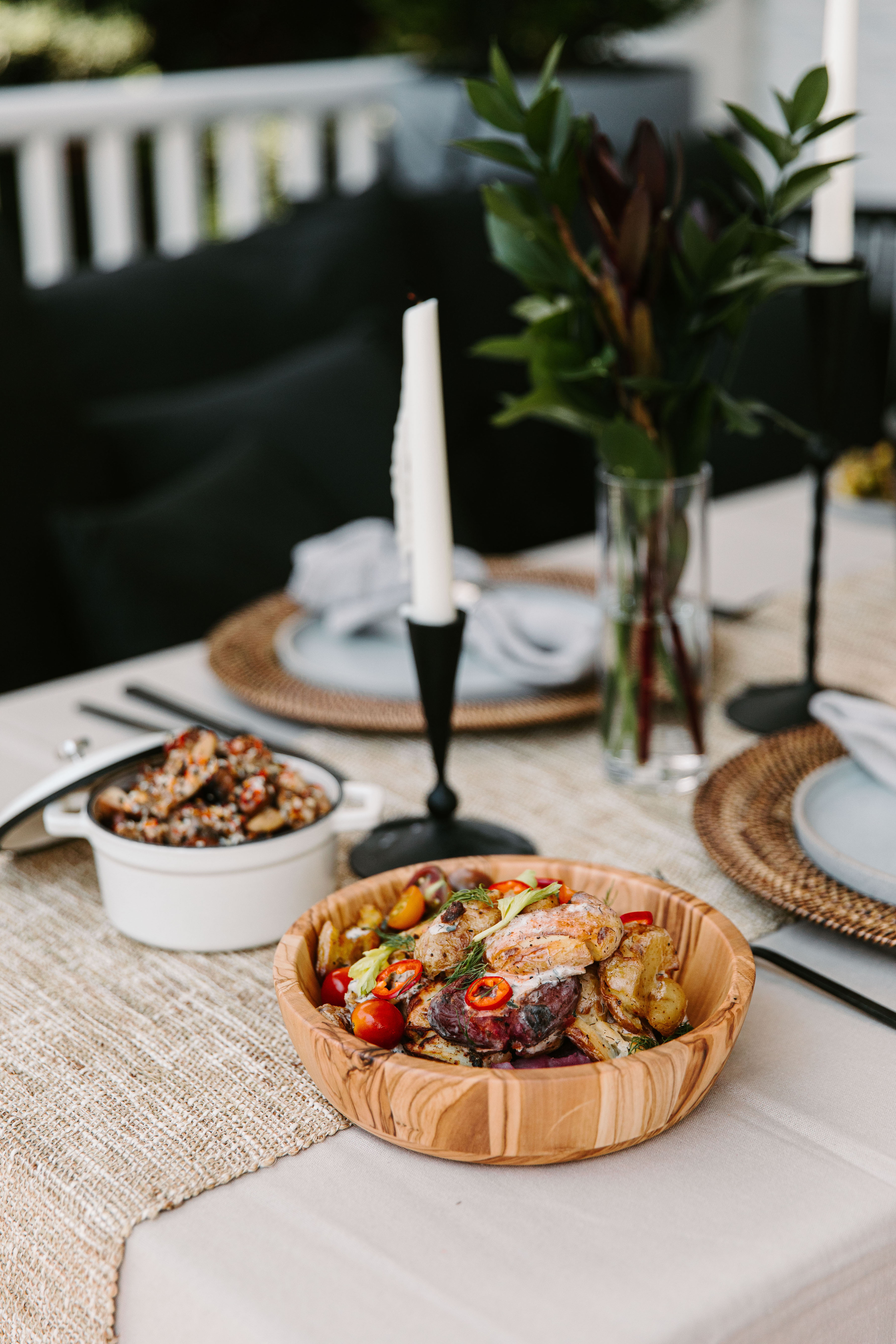 Ingredients
1# Fingerling Potatoes
½ c Tzatziki
2 T Habanero Sauce
2 Celery Ribs (inner ribs preferred)
1 c Cherry Tomatoes
1 Fresno Chile Pepper
T Fresh picked Dill
One of the most valuable roots of Red Clay is flavor- the reason why Red Clay is Red Clay! We are big believers in putting the emphasis on quality flavor that heightens the experience with anything that involves Red Clay, and that is exactly what this recipe speaks to. Even with something as simple as smashed and fried potatoes, it is made sure that the savory flavors come first!
Ingredients
1# Fingerling Potatoes
½ c Tzatziki
2 T Habanero Sauce
2 Celery Ribs (inner ribs preferred)
1 c Cherry Tomatoes
1 Fresno Chile Pepper
T Fresh picked Dill
Instructions
Cook the fingerlings until salted water until done; allow to cool in water.
Flatten the potatoes with the broad side of the knife.
In an air fryer, oven, or fryer, cook potatoes util crispy.
In abowl, mix together tzatziki, habanero, and celery.
Toss the crispy potatoes with the dressing then garnish with tomatoes, sliced fresno, and dill.