Butterbean Hummus
Posted In: Recipes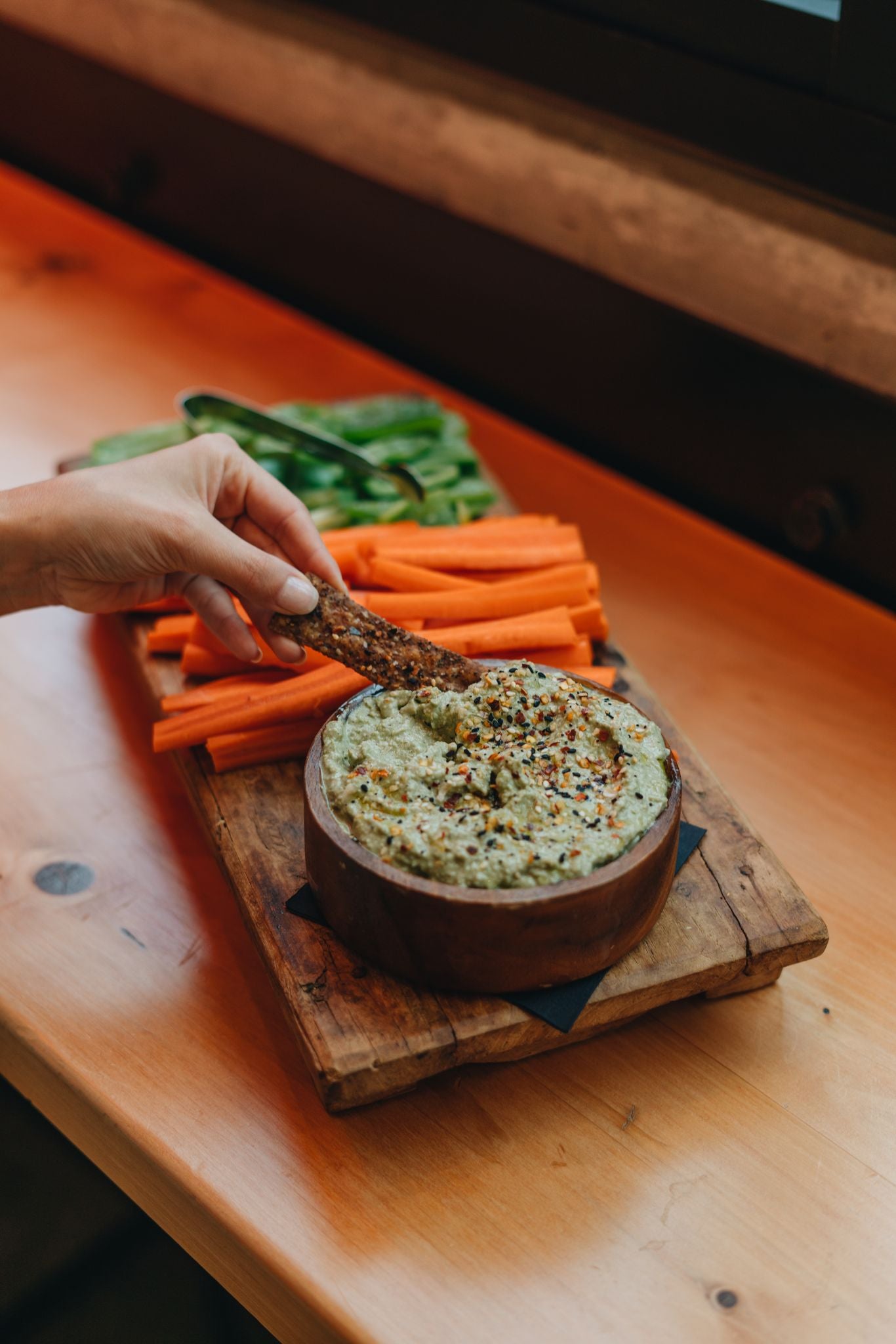 Ingredients
4c Butter beans
2ea Garlic Cloves
2 lemons zested/squeezed
1T Sumac
1T Red Clay Spicy Everything Seasoning
1 T Red Clay Verde Hot Sauce
1/2c Extra Virgin Olive Oil (plus some)
1/4c Water
3T Tahini
There is no better way to host family and friends than by providing delicious food. Pair this tasty recipe from High Wire Distilling Company with crackers or veggies. It is hard to beat, especially when you enjoy a little heat! 
Ingredients
4c Butter beans
2ea Garlic Cloves
2 lemons zested/squeezed
1T Sumac
1T Red Clay Spicy Everything Seasoning
1 T Red Clay Verde Hot Sauce
1/2c Extra Virgin Olive Oil (plus some)
1/4c Water
3T Tahini
Instructions
Quickly Blanch butter beans (60 seconds) and shock in ice water.
Dry well.
Pulse in robot coupe with remaining ingredients until almost smooth. Some extra olive oil may be needed if the hummus is too thick.
Salt and Pepper to taste.
Garnish with olive oil and Red Clay Spicy Everything Seasoning.