Spicy Peach Vinaigrette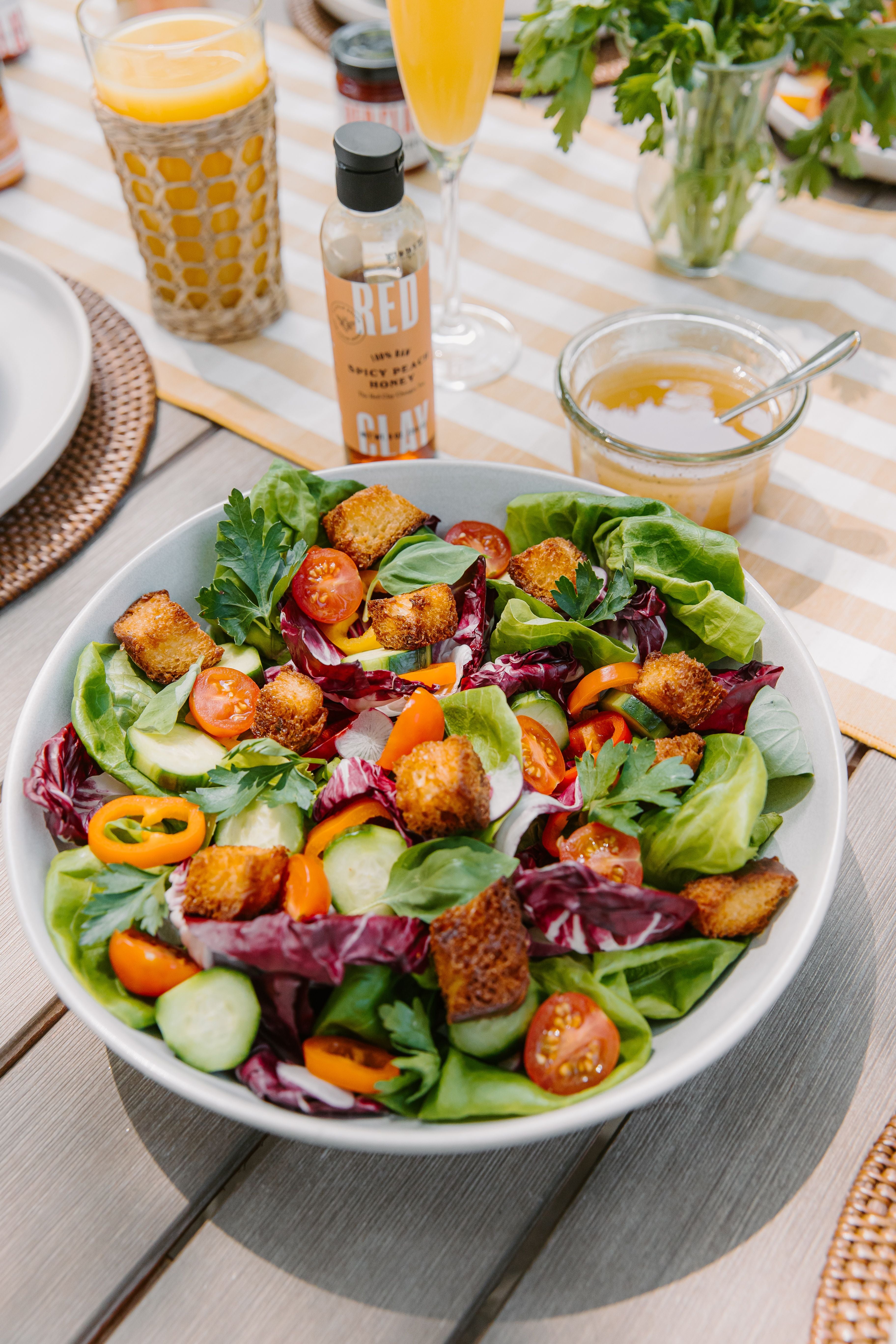 Ingredients
¼ cup extra virgin olive oil
3 tbsp Red Clay Spicy Peach Honey
2 tbsp Parmesan Cheese
2 tbsp Dijon mustard
1 tbsp apple cider vinegar
squeeze of lemon juice
½ tsp salt and pepper (or to taste)
The most delicious dressing and it only takes minutes to make.
Ingredients
¼ cup extra virgin olive oil
3 tbsp Red Clay Spicy Peach Honey
2 tbsp Parmesan Cheese
2 tbsp Dijon mustard
1 tbsp apple cider vinegar
squeeze of lemon juice
½ tsp salt and pepper (or to taste)
Instructions
Mix all ingredients together in a blender or shake vigorously in a sealed jar until creamy.
Add all ingredients to a bowl, drizzle in dressing. Enjoy!