Canned Heat
Posted In: Recipes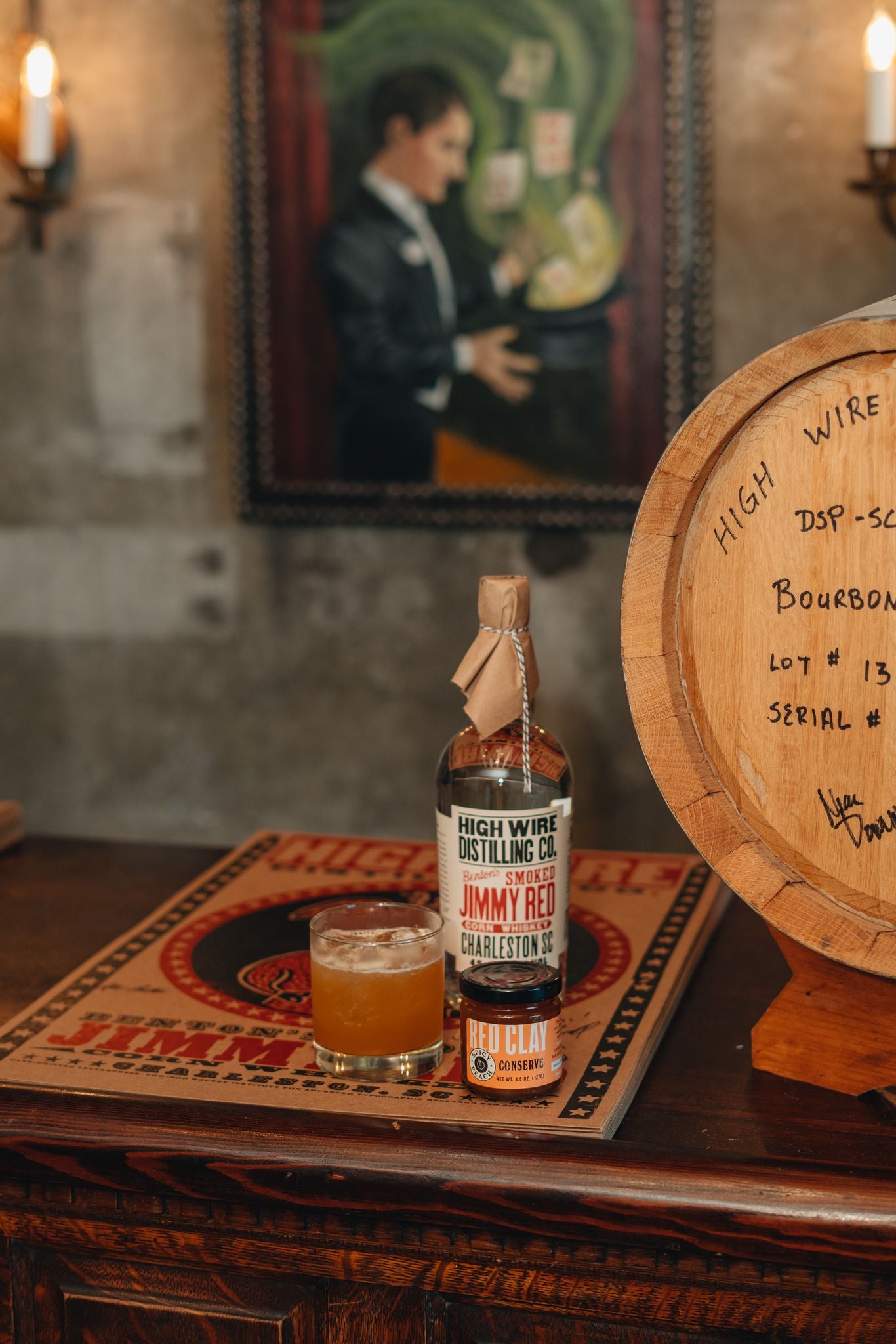 Ingredients
1.5oz Revival Jimmy Red Corn Bourbon
0.5oz Red Clay Peach hot honey syrup (3:1 parts hot honey to water)
0.5oz fresh lemon juice
Barspoon Red Clay peach conserva
Barspoon Benton's Smoked Corn Whiskey
Bring on the heat! Full of flavor, this summertime Jimmy Red Corn Whiskey drink has got the spice of life. You won't want to miss out on this one! 
Ingredients
1.5oz Revival Jimmy Red Corn Bourbon
0.5oz Red Clay Peach hot honey syrup (3:1 parts hot honey to water)
0.5oz fresh lemon juice
Barspoon Red Clay peach conserva
Barspoon Benton's Smoked Corn Whiskey
Instructions
Combine all in a shaker tin
Add ice and shake.
Strain over big rock, no garnish.