Professor Jude
Posted In: Recipes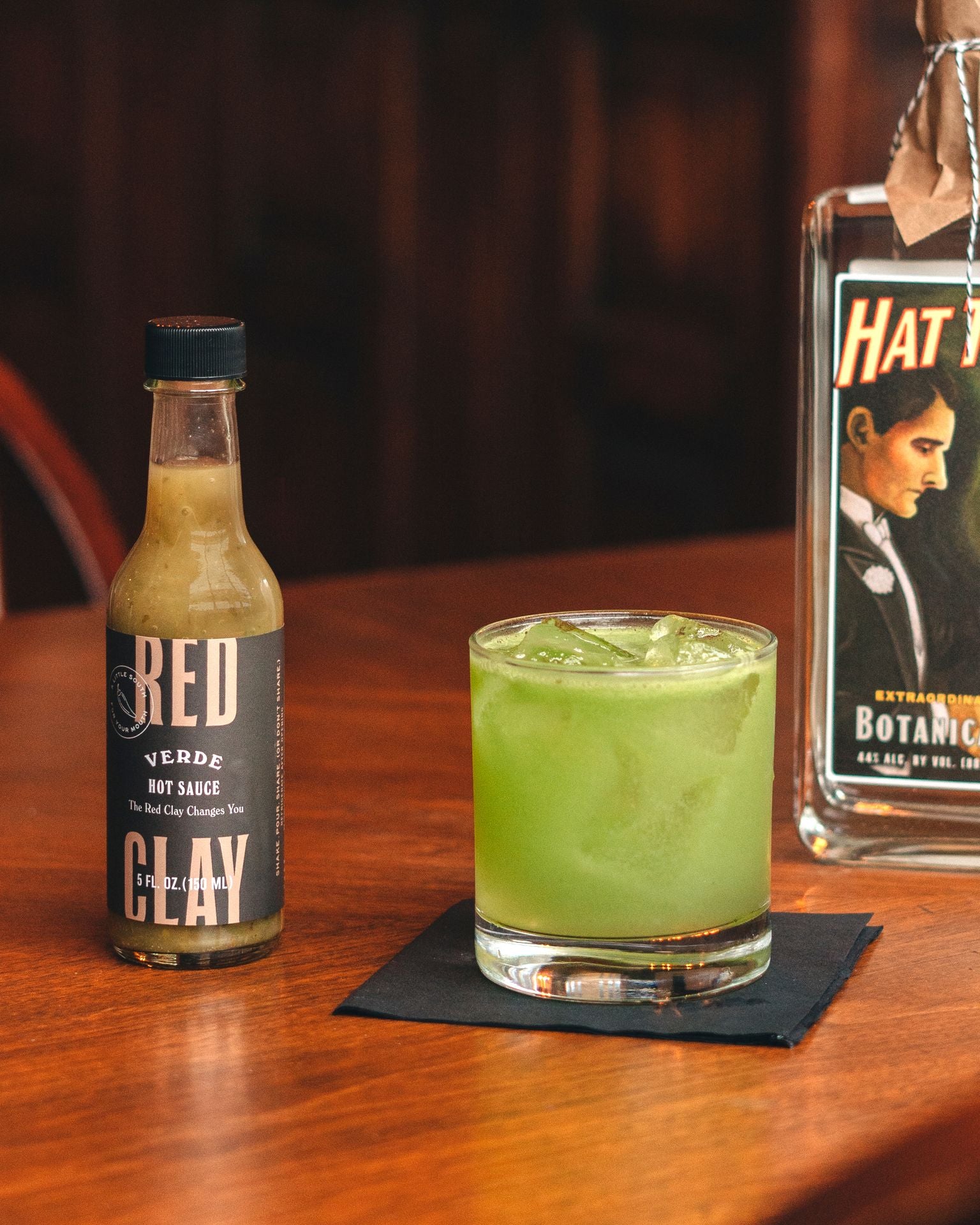 Ingredients
1.5oz Hat Trick Gin
2oz Cucumber-Green Pepper Juice (150g green pepper, 625g cucumber, 250ml water, pinch of salt. Blend all together and strain out solids.)
0.5oz fresh lime juice
0.5oz rich 2:1 simple syrup
Barspoon Red Clay Verde Hot Sauce
Drink your greens! Thanks to High Wire Distilling Company based in Charleston, this season-less cocktail using Red Clay Verde Hot Sauce is flavorful, refreshing and delicious year round. 
Ingredients
1.5oz Hat Trick Gin
2oz Cucumber-Green Pepper Juice (150g green pepper, 625g cucumber, 250ml water, pinch of salt. Blend all together and strain out solids.)
0.5oz fresh lime juice
0.5oz rich 2:1 simple syrup
Barspoon Red Clay Verde Hot Sauce
Instructions
Combine all in shaker tin, add ice and shake.
Strain over fresh ice.
Garnish with a slice of salted cucumber.