Coconut Ceviche
Posted In: Recipes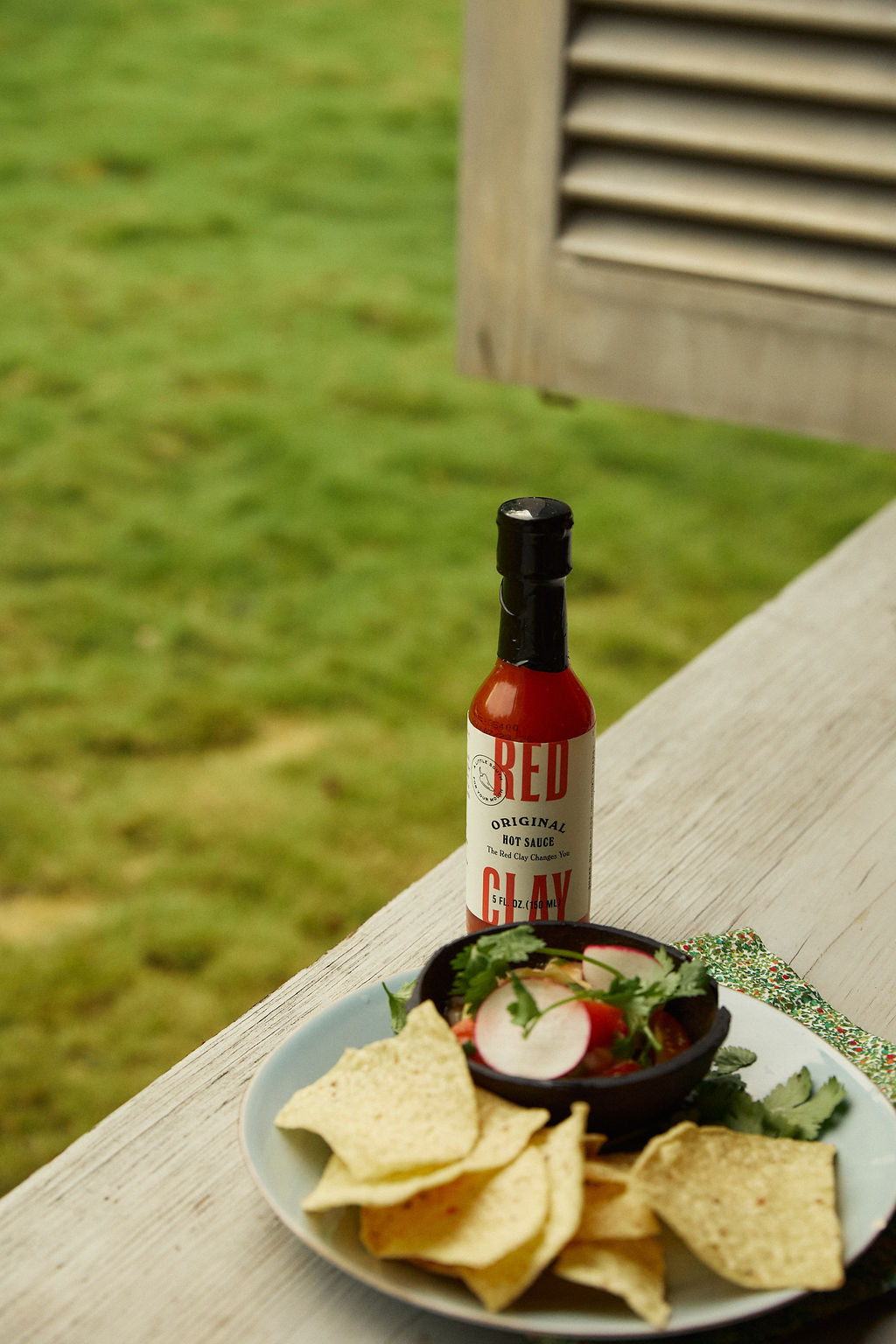 Ingredients
Meat of 2 young coconuts
¼ cup organic unsweetened ketchup
¼ cup tomato juice
¼ cup Red Clay Original Hot Sauce
1 English cucumber, deseeded & diced
½ jalapeño, deseeded & diced
1 ripe roma tomato, diced
1/3 yellow onion, julienned
½ avocado, diced
¼ cup cilantro, chopped
Salt and pepper to taste
Juice of 3 limes
Of course we brought along our Red Clay must-haves on a sweet escape this summer to Harbor Island in the Bahamas! Something about the tropical air paired with fresh foods makes the perfect combo. This Coconut Ceviche recipe with Red Clay Original Hot Sauce will certainly transport your taste buds to the flavor of The Bahamas!
Ingredients
Meat of 2 young coconuts
¼ cup organic unsweetened ketchup
¼ cup tomato juice
¼ cup Red Clay Original Hot Sauce
1 English cucumber, deseeded & diced
½ jalapeño, deseeded & diced
1 ripe roma tomato, diced
1/3 yellow onion, julienned
½ avocado, diced
¼ cup cilantro, chopped
Salt and pepper to taste
Juice of 3 limes
Instructions
Cut the coconut meat into small bite size pieces.
In a small bowl, combine all ingredients
Garnish with a splash of Red Clay Original Hot Sauce and cilantro.