Huevos Rancheros Tostada
Posted In: Recipes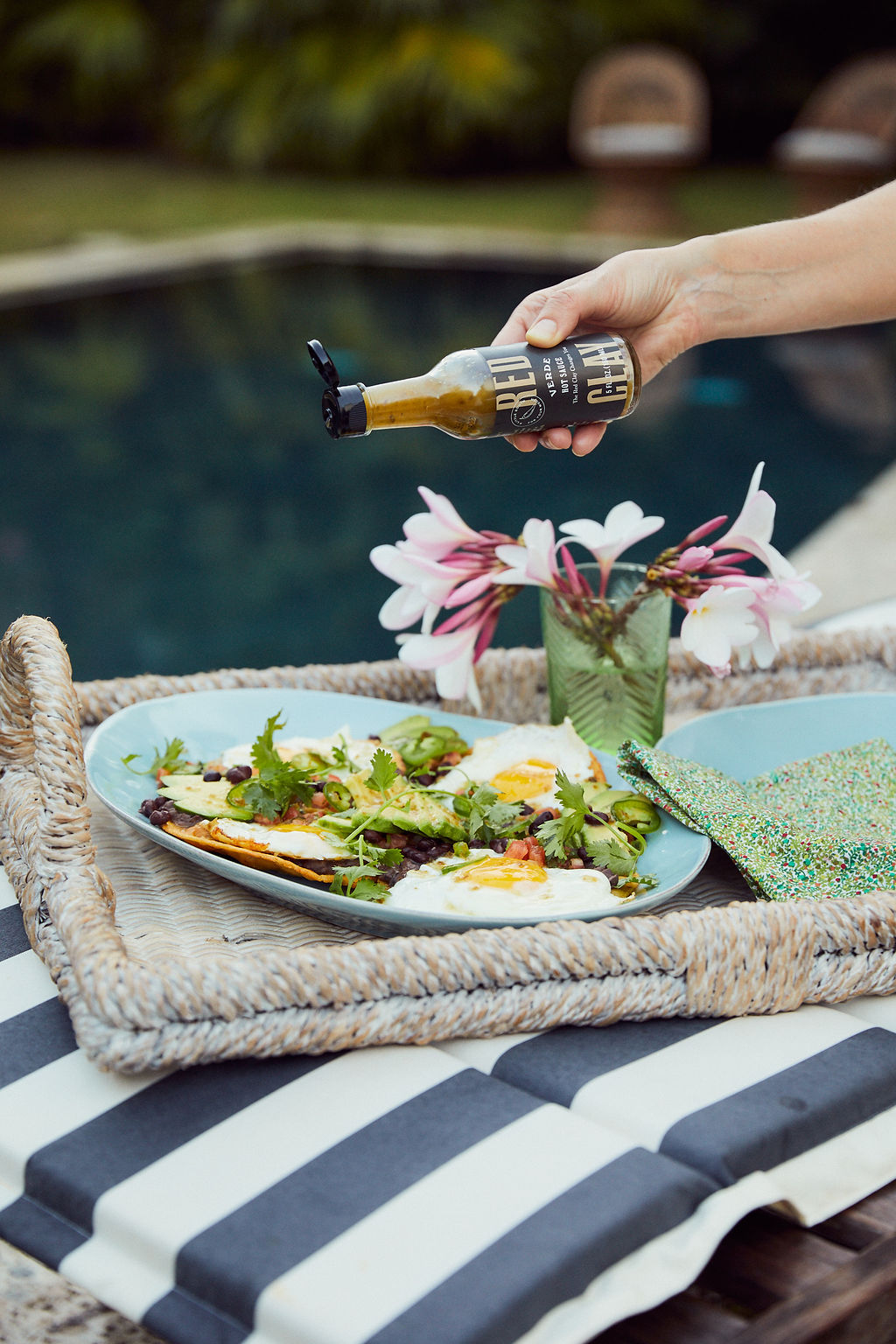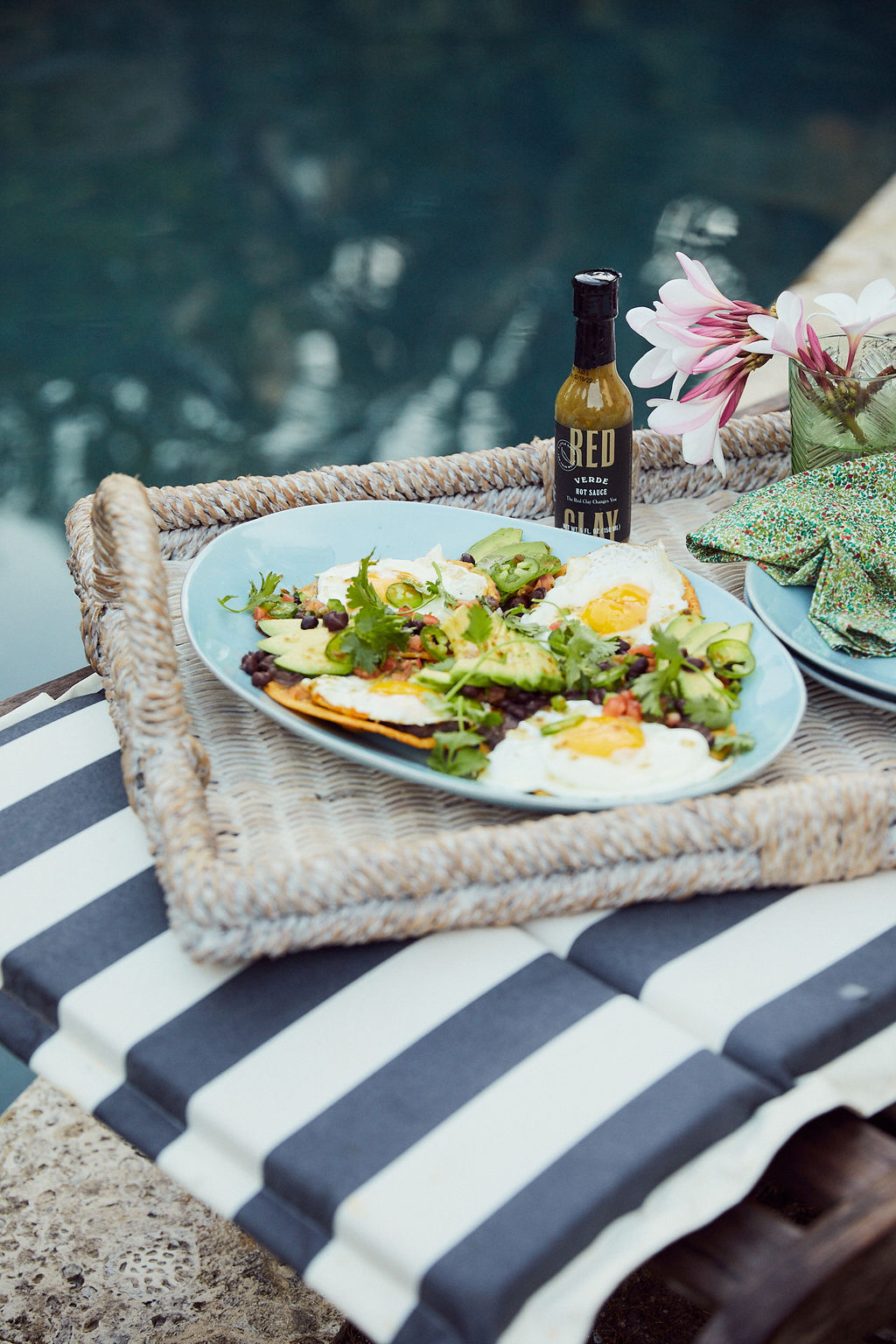 Ingredients
2 6-inch corn tortillas
4 tbsp canola oil
1 15oz can black beans
½ small yellow onion, finely diced
2 cloves garlic, minced
1 tsp ground cumin
2 large eggs
1 ripe avocado
½ cup Red Clay Verde Hot Sauce
2 tbsp cotija cheese, crumbled
Cilantro for garnish
Wake up and smell the huevos rancheros! Best breakfast right here, people! Just take a look at the ingredient list and you'll understand why this recipe is so full of flavor and satisfaction guaranteed.
Ingredients
2 6-inch corn tortillas
4 tbsp canola oil
1 15oz can black beans
½ small yellow onion, finely diced
2 cloves garlic, minced
1 tsp ground cumin
2 large eggs
1 ripe avocado
½ cup Red Clay Verde Hot Sauce
2 tbsp cotija cheese, crumbled
Cilantro for garnish
Instructions
In large pan, heat canola oil. Crisp one tortilla at a time flipping after sides are slightly golden brown. Remove them and set aside.
In a medium size pot, sauté onions, garlic, and cumin until translucent and fragrant. Add black beans and cook for about 10 minutes on a slow simmer. After, transfer the beans to a blender or smash with a potato masher until smooth.
In the same pan used for cooking tortillas, fry up two large eggs sunny side up. The yolk should be soft and runny. Set aside for assembly.
To assemble tostada: Spread about 3 tablespoons of the black bean mash on each tortilla. Top with egg, two slices of avocado, generous amount of Red Clay Verde, cojita cheese, and cilantro for garnish. Add salt and pepper to taste.