Crispy Red Mash Chickpeas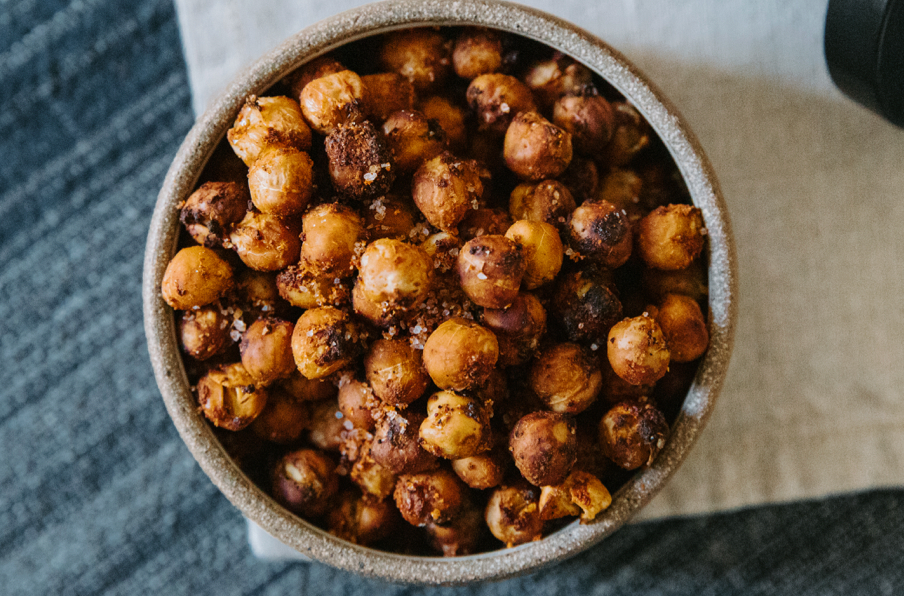 This sweet and spicy snack is dangerously addicting. Recipe adapted from Bon Appetit.
Ingredients
Serves 4
1 15-ounce can chickpeas, rinsed, drained, patted dry
1/4 cup extra-virgin olive oil
3 teaspoons
Red Clay Spicy Red Mash 

Kosher salt

Preparation
Step 1
Preheat oven to 450°. Toss chickpeas in a bowl with oil and spices to coat. Season with salt and transfer to a rimmed baking sheet. Roast on sheet pan, tossing halfway through cooking, until crispy, about 25–30 minutes.