Mushroom Conserva
Posted In: Recipes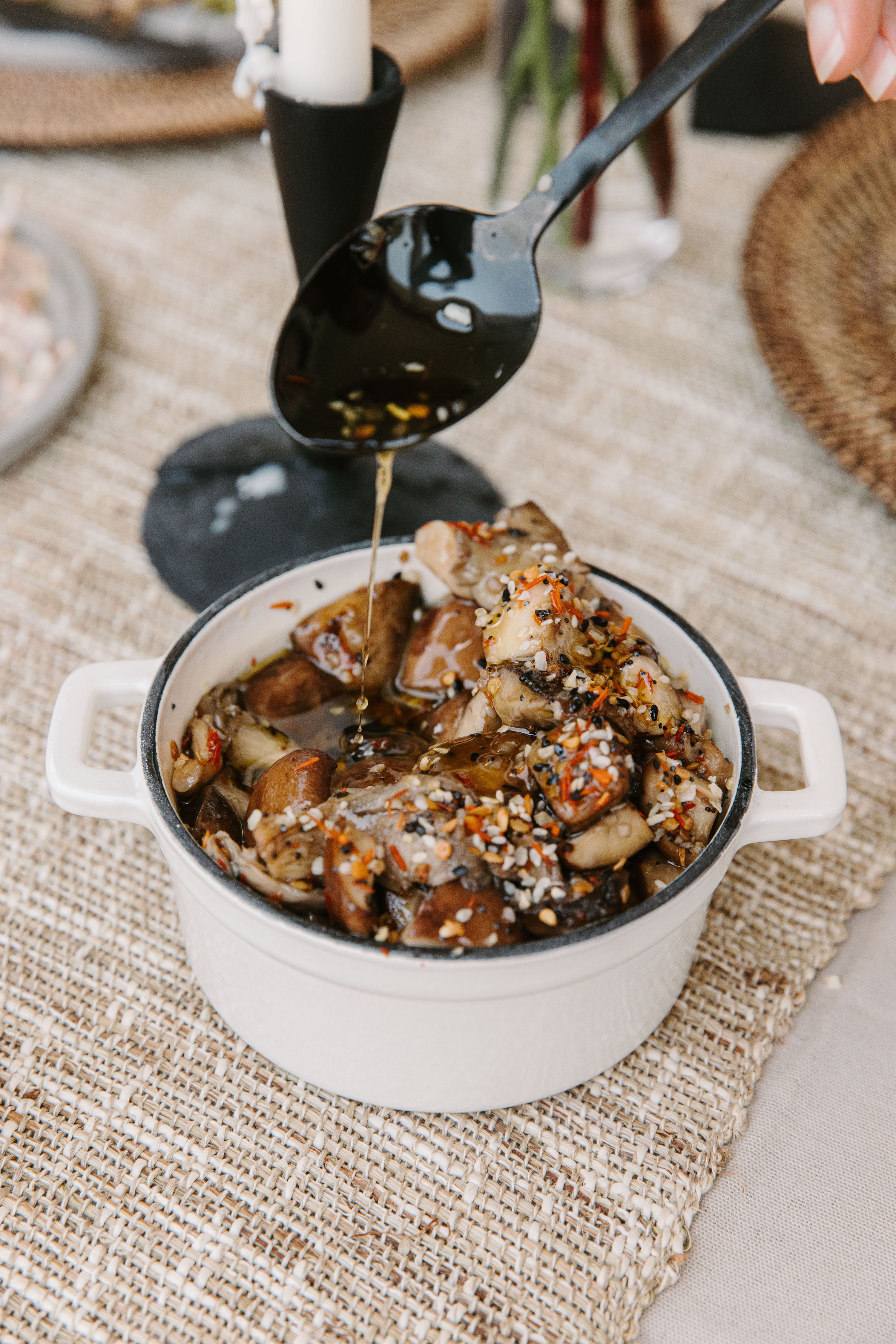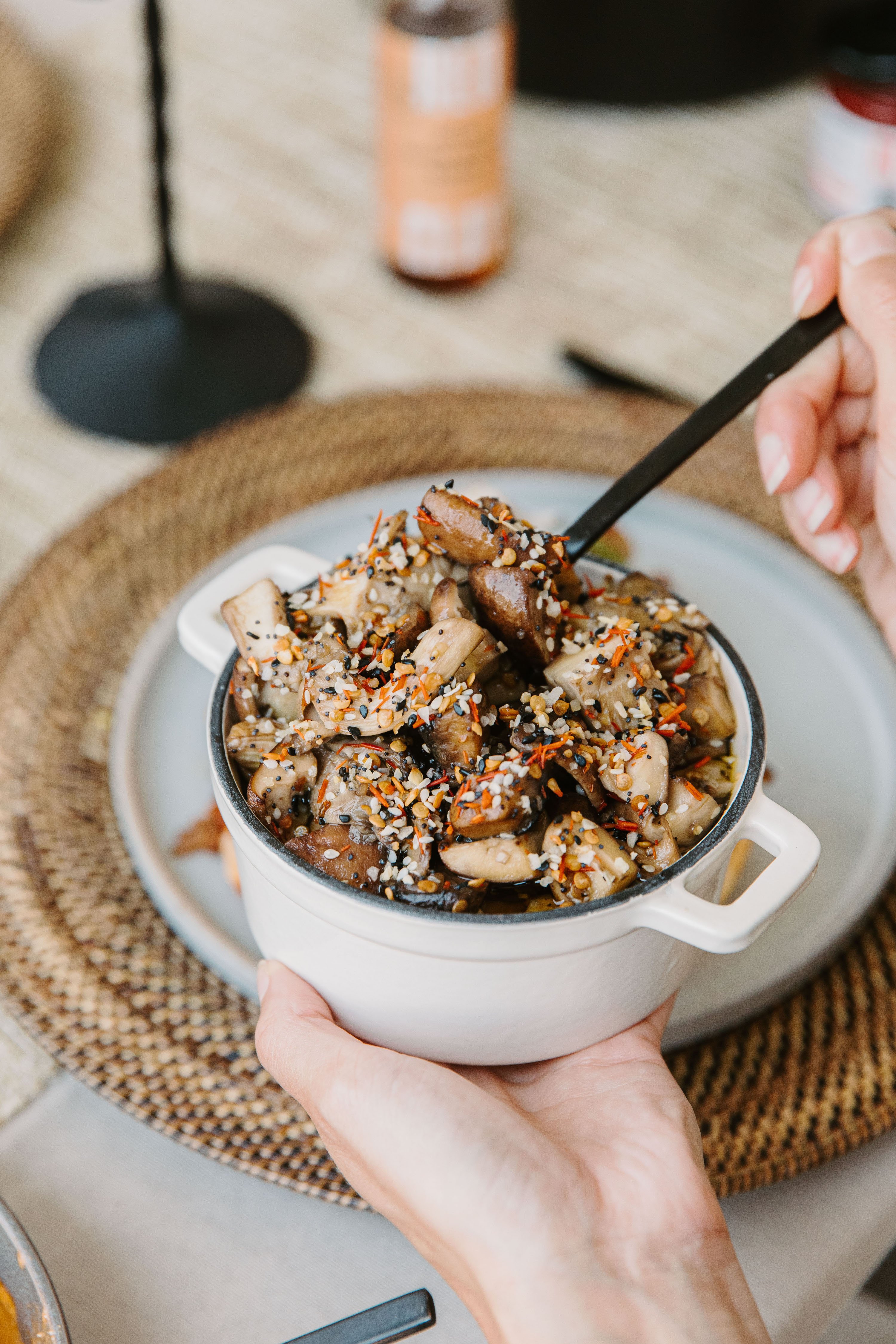 Ingredients
1 ½# Oyster, shiitake, and cremini (trim/cut into same size pieces)
1 c olive oil
½ c sherry vinegar
2 T Kosher Salt
T Fresh picked thyme (no stems, only leaves!)
TT Red Clay Spicy Everything Salt
If you've been craving something salty, savory, and hearty, look no further! The aromas of this recipe alone will transport your mind and mouth to a warm chef's kitchen on a early fall day. Pair this mushroom side dish with a loaded, flavorful salad or maybe even a roasted chicken for the full effect!
Ingredients
1 ½# Oyster, shiitake, and cremini (trim/cut into same size pieces)
1 c olive oil
½ c sherry vinegar
2 T Kosher Salt
T Fresh picked thyme (no stems, only leaves!)
TT Red Clay Spicy Everything Salt
Instructions
Bring the oil to 180 degrees.
Add salt and mushrooms; gently cook for 10-15 minutes.
Add in thyme and sherry vinegar and cook 2-3 more minutes.
Jar.
To serve, sprinkle over Red Clay Spicy Everything Salt and enjoy!