Garlic Broccoli Crostini with Hot Honey
Posted In: Recipes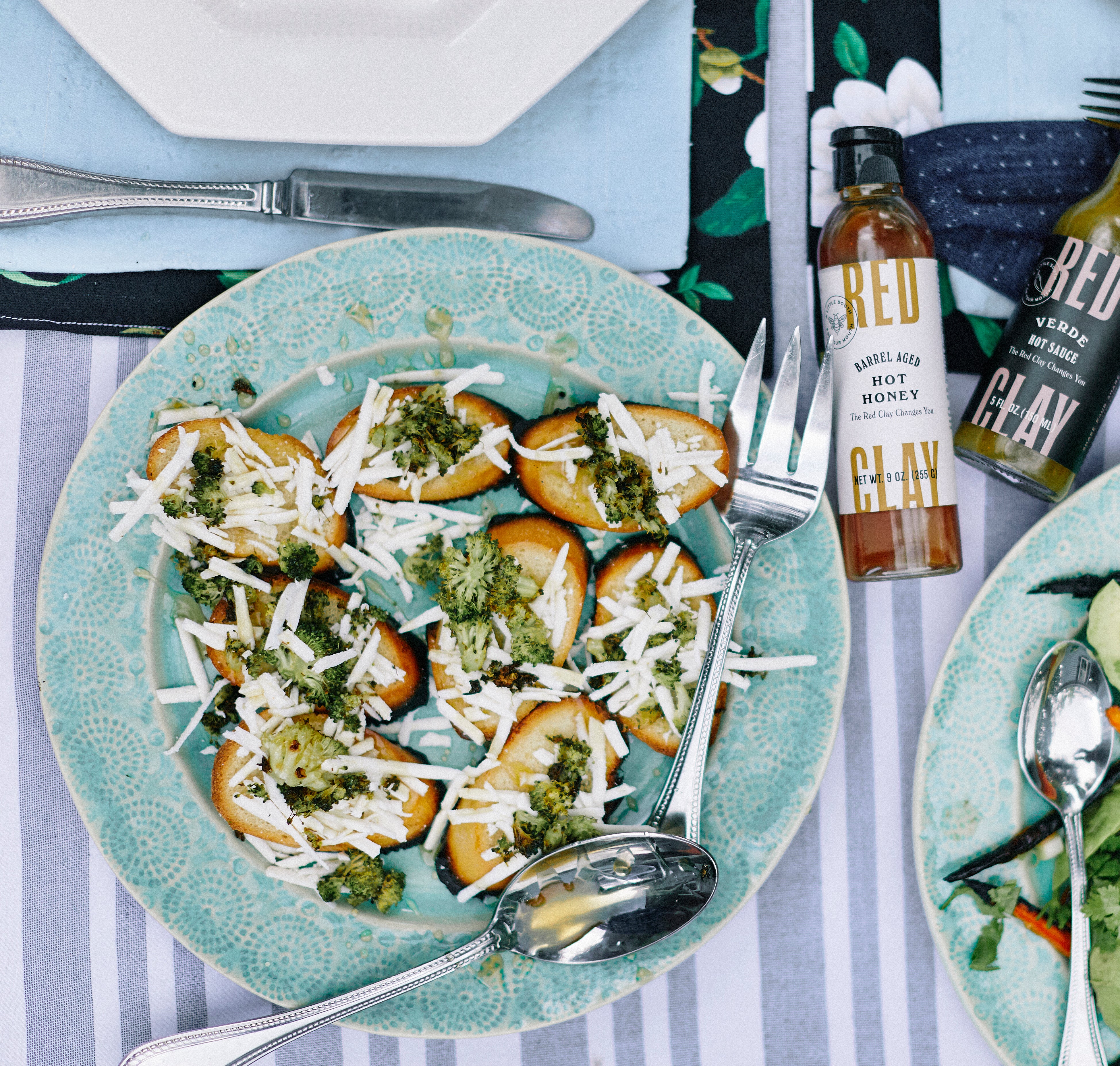 Ingredients
1 head of broccoli
1 head of garlic
Olive oil
4oz of ricotta salata
Red clay hot honey
Everyone loves a pre-meal crostini, and we've got one that you're destined to fall in love with. It's simple but satisfying, thanks to that Ricotta Salata, MMMMM. Ricotta Salata makes everything better. Thanks for this dish, Butter Radish!

Ingredients
1 head of broccoli
1 head of garlic
Olive oil
4oz of ricotta salata
Red clay hot honey
Instructions
Preheat oven to 400. Toss baguette slices in olive oil and toast until brown.
Chop broccoli into small florets.
Cover entire head of garlic with a generous amount of oil and place on the baking sheet with the broccoli.
Bake the broccoli for 15 minutes.
When cool enough to touch, peel the garlic and chop.
Toss with the broccoli, grated ricotta salata, and Red clay hot honey.