Roasted Carrot, Avocado & Red Clay Habanero Salad
Posted In: Recipes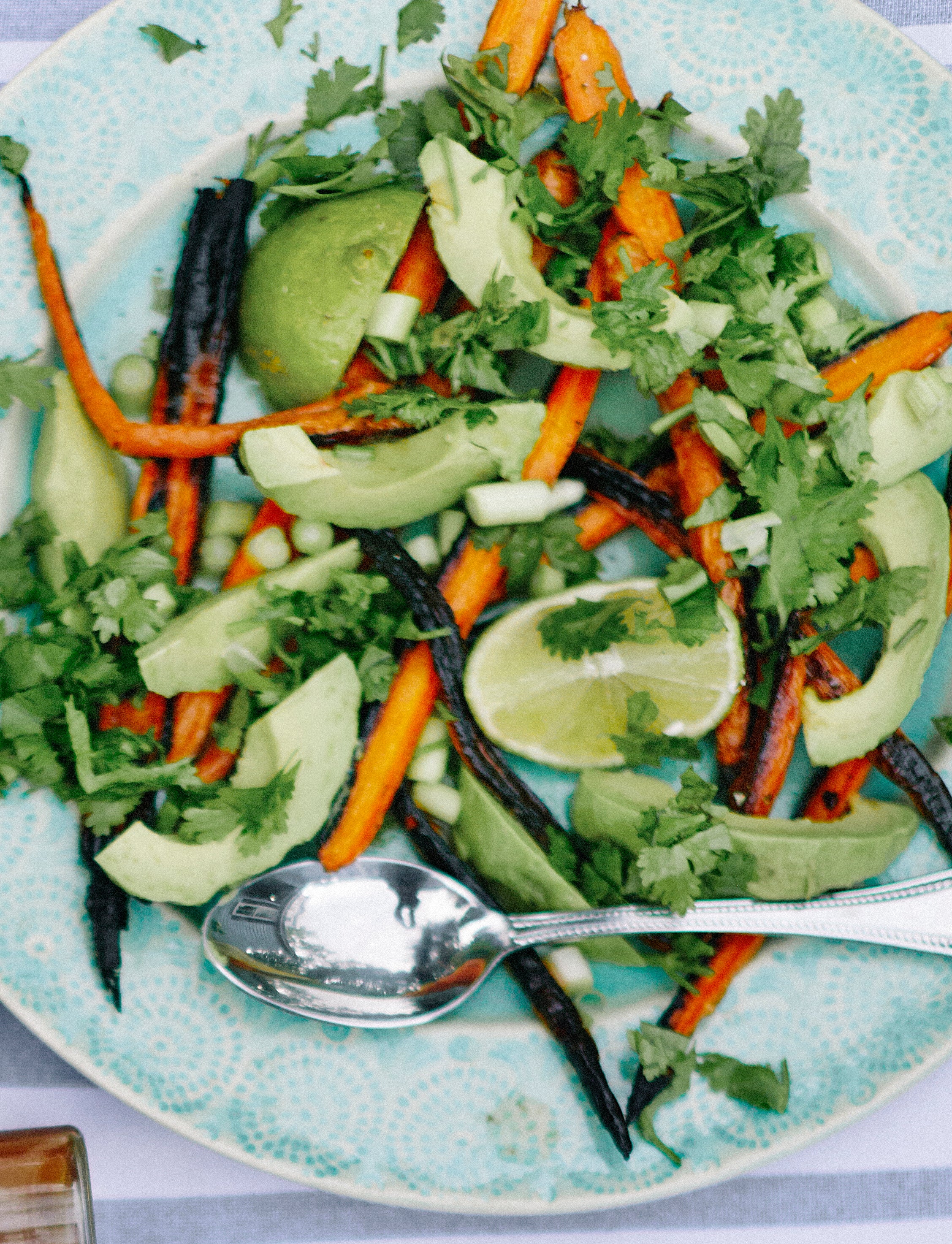 Ingredients
10 Multi colored carrots
Avocado oil
2 teaspoons Cumin
2 teaspoon paprika
1 tablespoon Red Clay habanero hot sauce
Salt and pepper
Dressing
1 tablespoon Red clay hot honey
Juice of 2 limes
1/4 cup of avocado oil
Sat and pepper
Salad recipes are a go-to for us because they're easy, healthy, and you can put just about anything in them. This Roasted Carrot, Avocado & Red Clay Habanero Salad recipe is one you're going to want to make year-round for all occasions. Beautiful, simple and so flavorful. Also, incredibly healthy (vegan, Whole30, dairy-free, all the things). Plus, everyone already knows that avocado is the bomb.

Ingredients
10 Multi colored carrots
Avocado oil
2 teaspoons Cumin
2 teaspoon paprika
1 tablespoon Red Clay habanero hot sauce
Salt and pepper
Dressing
1 tablespoon Red clay hot honey
Juice of 2 limes
1/4 cup of avocado oil
Sat and pepper
Instructions
Preheat the oven to 425.
Cut carrots into quarters.
Toss with cumin, paprika, oil, hot sauce, and salt and pepper.
Bake for 20 minutes. While the carrots are in the oven, whisk the dressing together.
Add avocado, a drizzle of dressing, and cilantro.