Hot Honey Glazed Salmon
Posted In: Recipes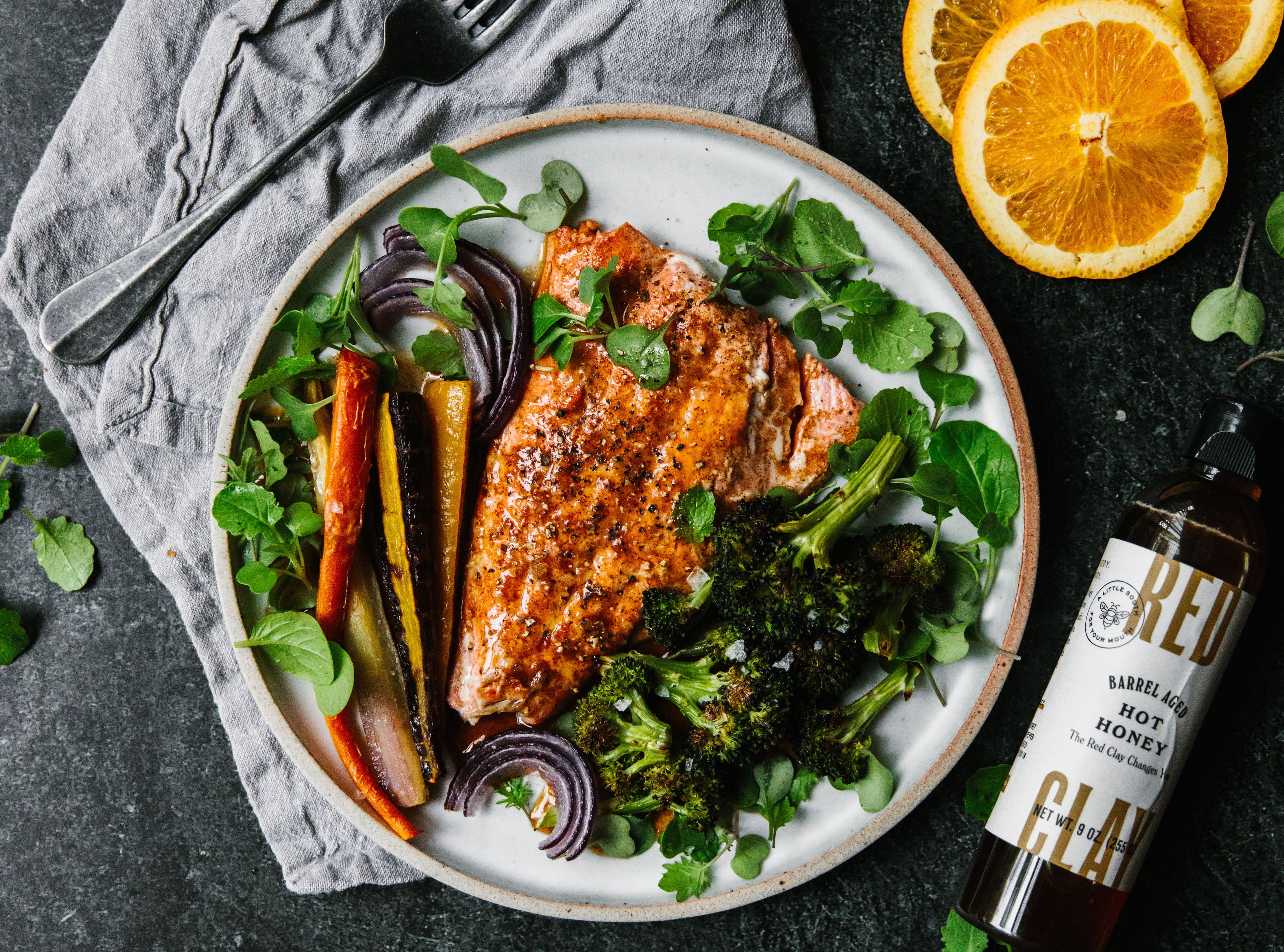 Ingredients
Red Clay Hot Honey Glaze
2 oz orange juice
1 oz cider vinegar
t ground ginger
t ground cinnamon
3 oz Hot Honey
You know when you're in the mood for an easy yet elegant dinner? Well here is your recipe for that mood. Delicious salmon is glazed with our sweet-meets-heat Hot Honey. It's simple, healthy and satisfying.  
Ingredients
Red Clay Hot Honey Glaze
2 oz orange juice
1 oz cider vinegar
t ground ginger
t ground cinnamon
3 oz Hot Honey
Instructions
Combine OJ, apple cider vinegar, and spices. 2.Reduce by half. 3.Fold in hot honey, set aside and reserve. 4.Season salmon with kosher or sea salt and gently oil. 5.Place on a preheated grill or in a hot, oiled sauté pan. 6.Cook for 2 minutes on one side, flip and cook 2 more minutes or until medium-rare to medium temperature. 7.Glaze the fish and allow to cook for 30 more seconds before removing from heat. 8.Drizzle on more glaze to finish and serve.