Honeycrisp and Fennel Salad with Hot Honey Vinaigrette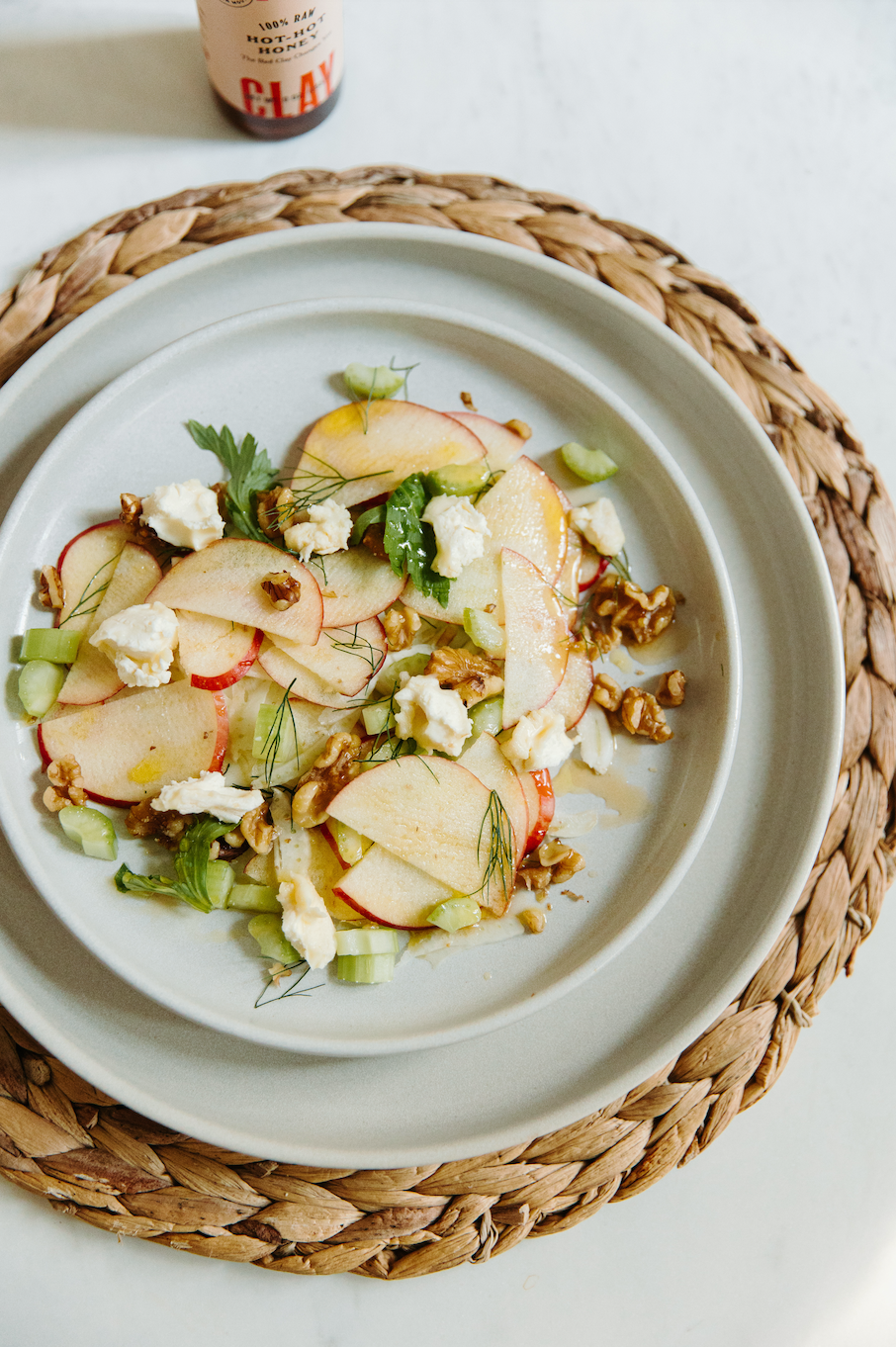 A crisp, fresh salad is the perfect counterpoint to a lavish winter feast. The hot honey vinaigrette adds unexpected notes of sweet and heat to really brighten up the dish. You'll want this one on rotation all season long. 
Adapted from Melissa Clark's recipe for the New York Times.
For the dressing:
¼ cup extra virgin olive oil
3 tbsp Red Clay Hot Honey
2 tbsp Tahini
2 tbsp Dijon mustard
1 tbsp apple cider vinegar
squeeze of lemon juice
½ tsp salt and pepper (or to taste)
In a small bowl or blender, whisk together all ingredients until emulsified. Use immediately or store in fridge for up to 3 days.
For the salad:
3 large fennel bulbs, thinly sliced on a mandoline
2 Granny Smith apples, halved and cored, thinly sliced on a mandoline
3 celery stalks, thinly sliced on a mandoline
⅓ cup fennel fronds
½ cup walnut halves
2 ½ ounces creamy feta or goat cheese
On a large plate, layer fennel, apple and celery. Top with fennel fronds and walnuts. Top with dressing and cheese just before serving.