Red Clay Hot Honey Pork Carnitas
Posted In: Recipes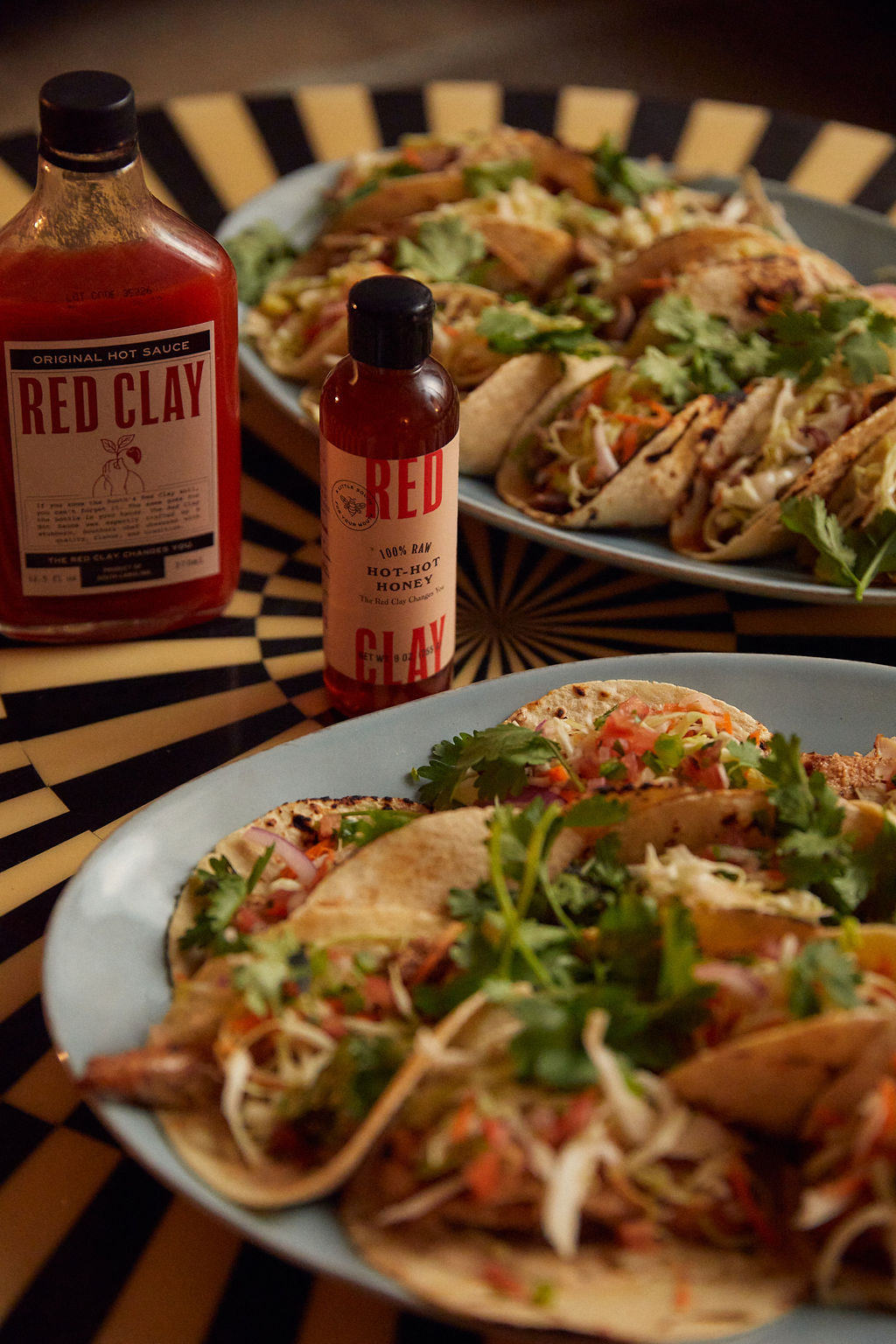 Ingredients
2 lbs boneless pork butt
1 yellow onion, diced
6 medium garlic cloves, chopped
1 stick cinnamon
2 tbsp ground cumin
2 medium oranges
3 bay leaves
½ cup Red Clay Hot Honey
Kosher salt
There's something about eating pork carnitas with friends around the dinner table, also with spicy margaritas, of course, that hits the spot every time. Add some Red Clay Hot Honey for a kick, and the whole table will be craving these bites for weeks!
Ingredients
2 lbs boneless pork butt
1 yellow onion, diced
6 medium garlic cloves, chopped
1 stick cinnamon
2 tbsp ground cumin
2 medium oranges
3 bay leaves
½ cup Red Clay Hot Honey
Kosher salt
Instructions
Cube the boneless pork butt into 2-inch cubes. Combine the pork with onions, garlic, cumin, cinnamon, bay leaves, and Hot Honey. Cut oranges into quarters. Squeeze the juice over pork mixture, and then throw in the rest of the orange. Season generously with salt.
If using sous vide: Transfer contents into a sealable bag, remove as much air as possible, and seal. Set your sous vide cooker to 165 degrees (F) and set the timer to 18-24 hours for moist and tender carnitas.
If using oven: Preheat oven to 300 degrees (F). On a skillet over medium heat, sear the meat in batches until the meat is golden brown. Transfer to a pot with 2 cups of your preferred cooking liquid (i.e. chicken stock).Bring mixture to a slow simmer and cover. Place in oven and cook until the meat falls apart—usually about 3 hours.
Just before serving, sear or broil shreds of the cooked meat until crispy.Serve on top of your favorite taco fixings.