Lela Rose's Hot Honey Strawberry Margarita
Posted In: Recipes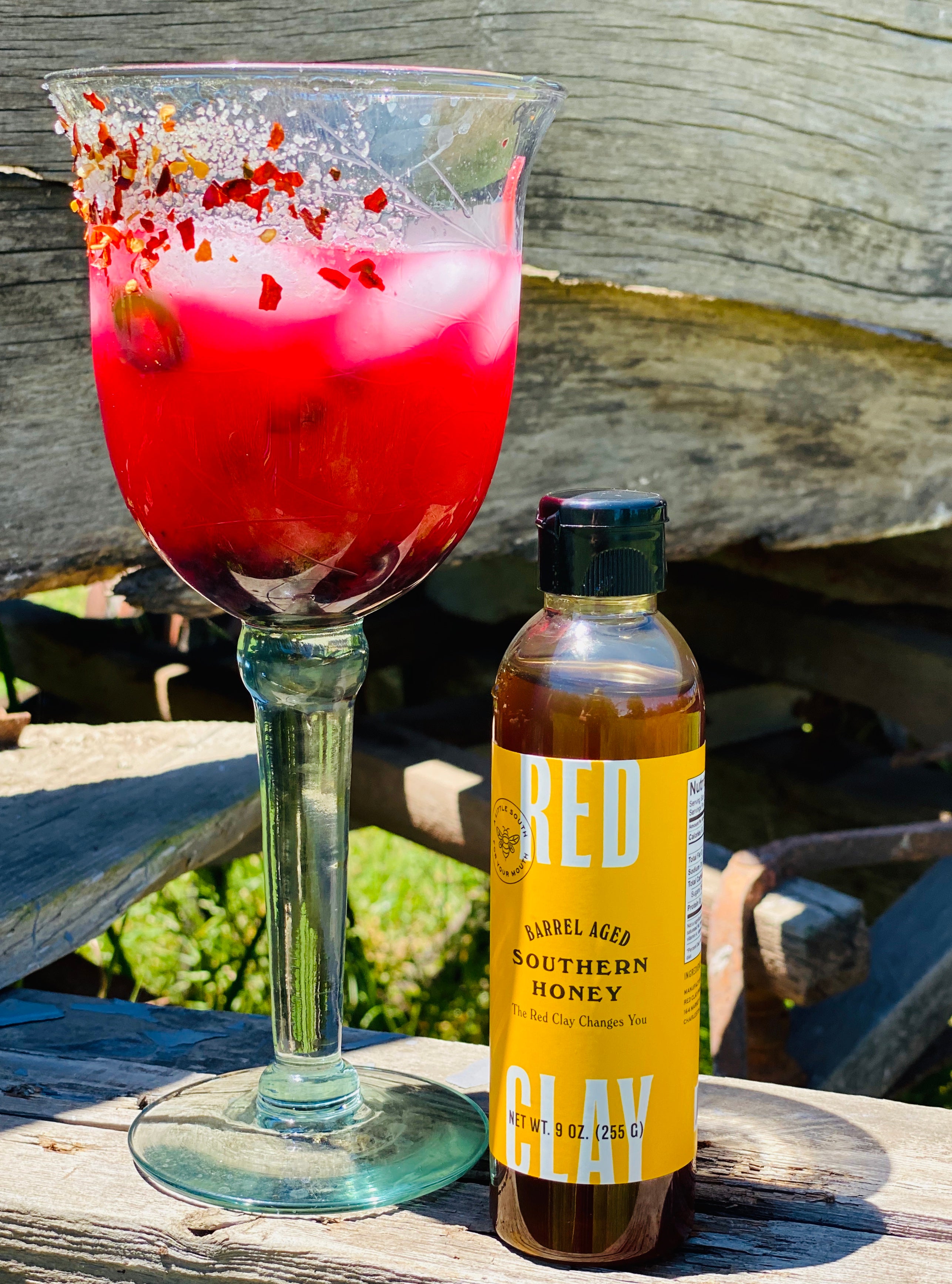 Ingredients
1/2 cup your favorite clear tequila (Lela recommends Casa Dragones)
1/4 cup fresh lime juice
1/4 cup Cointeau
Red Clay Hot Honey to taste
your favorite fruit (Lele's go-to is 1 strawberry & 2 blackberries)
2 slices jalapenos
Texan-turned-New York City gal Lela Rose is one of our favorite fashion designers--plus the life of any party she's attending. This margarita is Lela's go-to tequila drink, and she shared it with us just in time for Cinco de Mayo! Refreshingly sweet, and a lil bit spicy (just like Lela), this drink is a tasty twist on the classic.
Ingredients
1/2 cup your favorite clear tequila (Lela recommends Casa Dragones)
1/4 cup fresh lime juice
1/4 cup Cointeau
Red Clay Hot Honey to taste
your favorite fruit (Lele's go-to is 1 strawberry & 2 blackberries)
2 slices jalapenos
Instructions
Squeeze lime juice and Red Clay hot honey in shaker and mix together
Muddle in the fruit and sliced jalapeno
Add tequila and Cointreau, then mix vigorously
Salt rim glass and pour over ice
Cheers!