Spicy Broccoli Casserole
Posted In: Recipes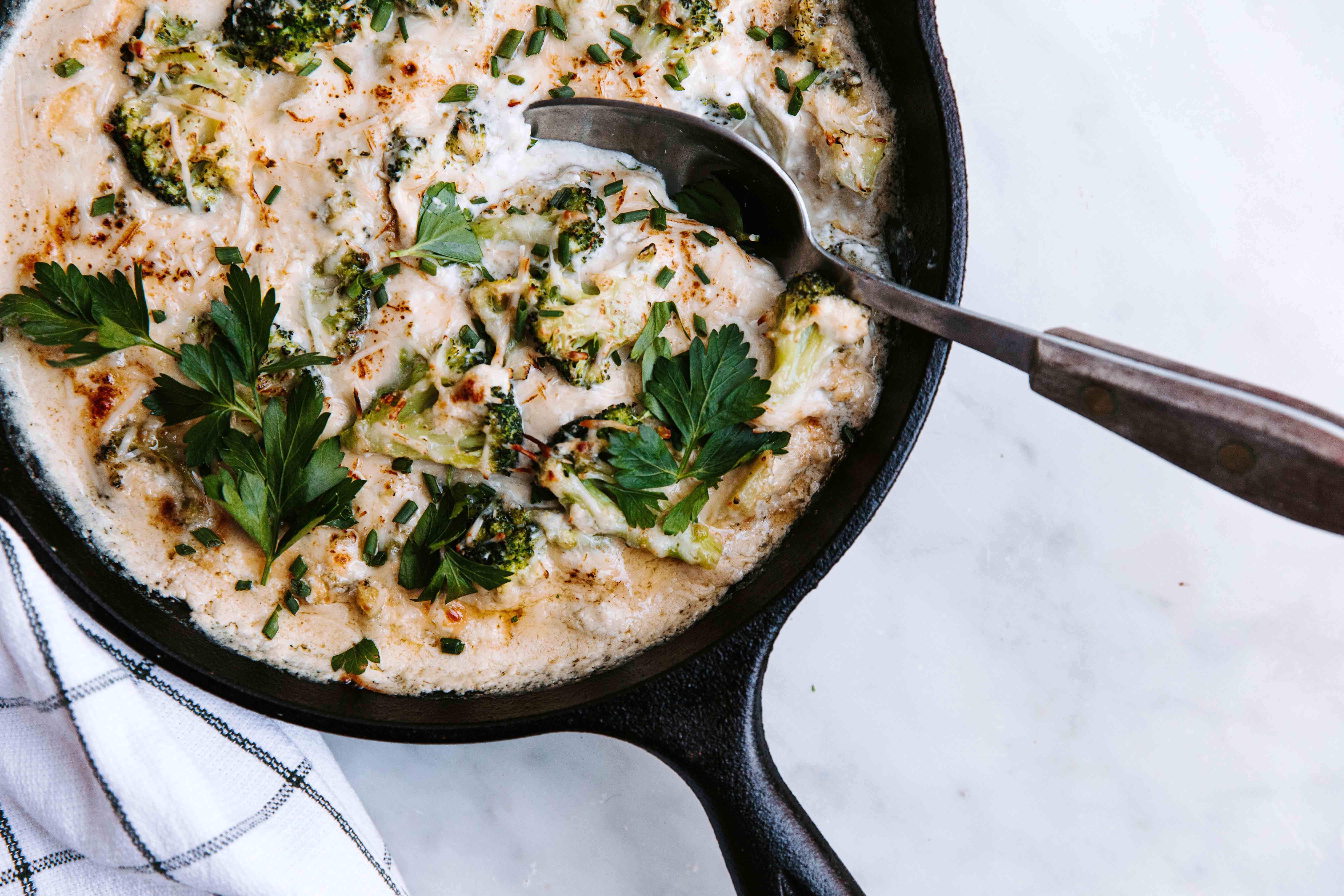 Ingredients
1 1/2 lbs fresh broccoli florets
6 oz cream cheese, room temperature and cubed
1 cup Duke's Mayonnaise
1/2 cup Verde Hot Sauce
6 oz fresh mozzarella, diced
2 oz parmesan cheese (fresh grated with a microplane is best!)
1 Tbsp garlic, minced
Kosher salt to taste
We teamed up with Duke's Mayonnaise to create this drool-worthy Spicy Broccoli casserole—the best way to sneak those veggies onto your plate. Verde Hot Sauce is incorporated to create tangy flavors that meld with the cheeses and mayo. The final result is a comforting and flavorful side dish that has a medium kick of heat.
Ingredients
1 1/2 lbs fresh broccoli florets
6 oz cream cheese, room temperature and cubed
1 cup Duke's Mayonnaise
1/2 cup Verde Hot Sauce
6 oz fresh mozzarella, diced
2 oz parmesan cheese (fresh grated with a microplane is best!)
1 Tbsp garlic, minced
Kosher salt to taste
Instructions
Blanch the broccoli until al dente (toothsome tender). In a mixer, paddle the cream cheese until smooth. Add in the Duke's, Red Clay Verde, cheeses, salt, and garlic. Paddle gently to incorporate Fold in the broccoli. In a buttered dish, bake at 350 degrees 15-18 minutes. Turn on broil for the final few minutes until the top begins to bubble and brown. Let cool for 5-10 minutes, and then serve!