Spicy Southern Slaw
Posted In: Recipes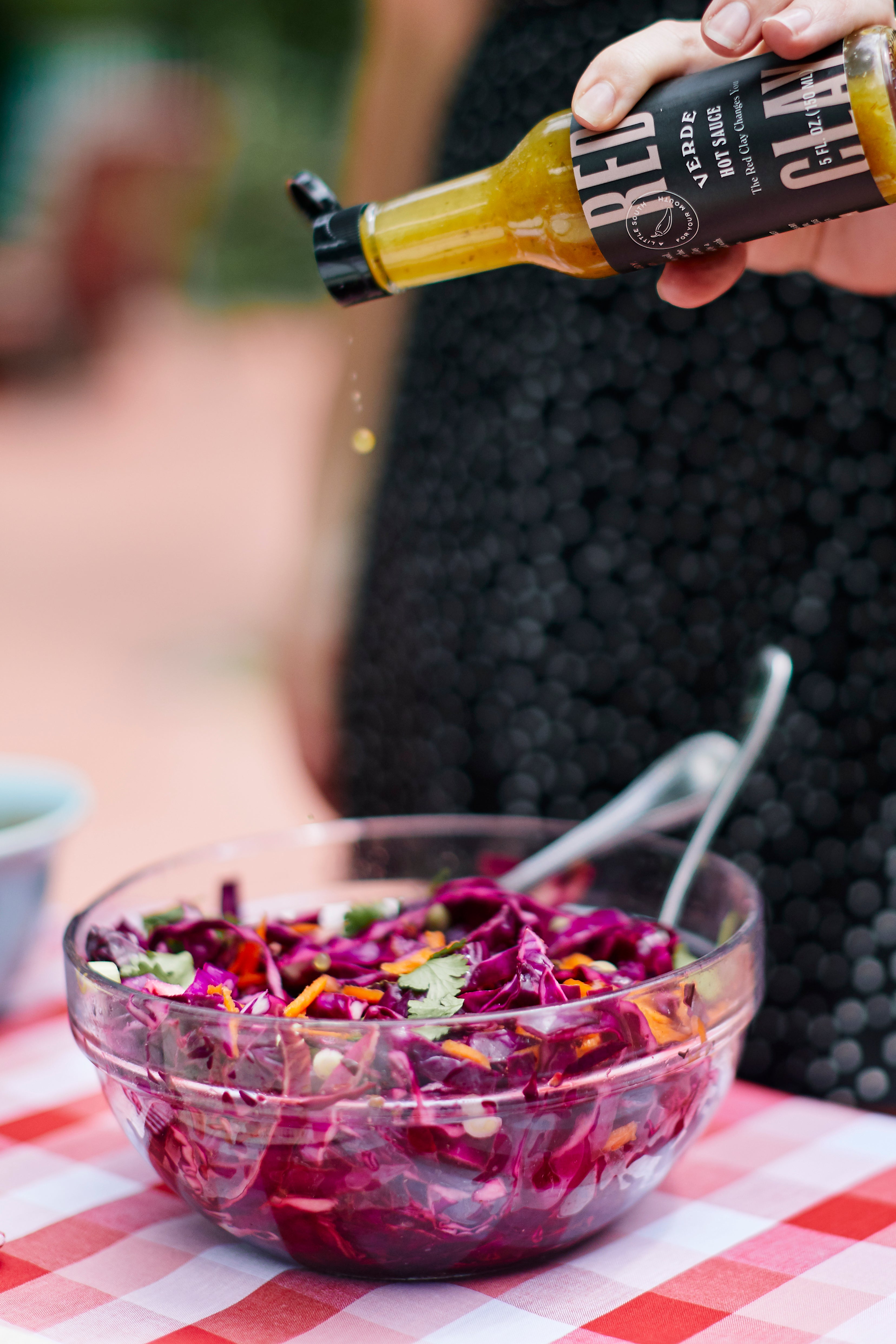 Ingredients
1 head of sliced purple cabbage
4 carrots grated
Cilantro chopped
1/4 cup Red Clay's hot honey
1/2 cup of lime juice
1/8 cup of Red Clay's verde hot sauce
Salt and pepper to taste
We love Butter Radish, but we love them even more after sharing this recipe with us. Not only do the colorful ingredients of this recipe add the finishing touches to a beautiful end-of-summer meal, but the Red Clay Verde Hot Sauce and Red Clay Hot Honey takes this slaw to a new level. Looking for the perfect side? Here you go. 
Ingredients
1 head of sliced purple cabbage
4 carrots grated
Cilantro chopped
1/4 cup Red Clay's hot honey
1/2 cup of lime juice
1/8 cup of Red Clay's verde hot sauce
Salt and pepper to taste
Instructions
Mix together honey, hot sauce, and lime juice in a bowl.
Add cabbage, carrots, and cilantro and toss until combined.
Add salt and pepper to taste.